Sojong Ceremony with Kyabje Lama Zopa Rinpoche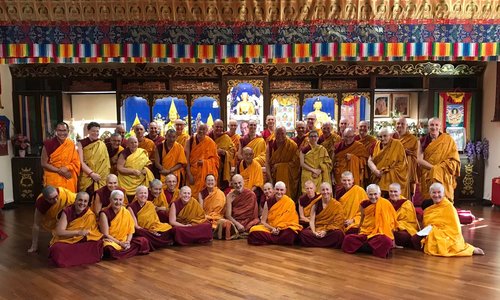 Photo by Ven Lobsang Sherab
"When you are protecting the ordination you are protecting everyone and create joy for everybody."
Kyabje Lama Zopa Rinpoche
The Hundred Million Mani Retreat in Italy
By Venerable Losang

Gyatso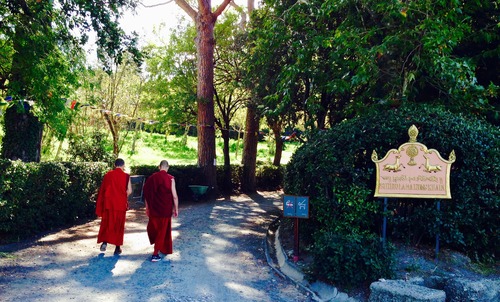 Photo by Drolkar McCallum

In a tent on the grounds of Institute Lama Tsongkhapa we 400 students stood to greet our dearest Guru, Kyabje Lama Zopa Rinpoche, arriving with attendant monks/nun Venerables Roger, Sherab, Sangpo and Holly.
Mornings start with Lama Chopa and prostrations led by Ven. Jamyang with session and commentaries led by Retreat Assistant Paula Chichester - preparing for Chenrezig initiation and review of the teachings.

Paula makes clear the benefits of tantric practice and retreat, as well as the power of Guru devotion. She shares stories of Lama Yeshe, and inspirational stories of her own retreat experiences. At the beginning of the mid-day break she leads a great circle of Qi-Gong, to keep us grounded and loose.

Rinpoche teaches most evenings and blesses us with clarifications on bodhichitta, Lama Chopa commentary and guru devotion. Some elucidation on the powerful Chenrezig mantra OM MANI PADME HUM, the many benefits including the purifying of all heavy negative karma. These directions from Rinpoche inspire us and prime our aspiration to spin manis all the month.

Rinpoche covers topics of lam-rim through tantra, and kindly giving lung of "Calling the Guru from Afar", "Prayer Liberating Sakya from Disease" , "Words of Truth Pacifying the Dangers of Weapons", "Padma Sangyes Hundred Advice to the Tingh People" and others, including the longest version of the Chenrezig mantra, very powerful.

Teachings are expounded and discussed in a late morning review led by Ven. Olivier, who begins with a platform of tantric practice and broaches subjects of emptiness, great compassion and guru devotion, taking on questions from all angles. These classes are a great help in following the evening teachings, thank you Ven. Olivier.

Rinpoche gives the initiations of Great Chenrezig, to apply to the sadhana of the Great Compassionate One Arya Chenrezig, and the long-life initiations of Buddha Amitayus and Ushnisha Vijaya -Nyamgyalma jenang.

In taking long-life initiation Rinpoche says "...then to benefit sentient beings, to benefit for sentient beings, the best way to benefit is to free them from oceans of samsaric sufferings and bring them to enlightenment by Buddhadharma, that is only by Buddhadharma, so then you are learning precious Buddhadharma, practicing Buddhadharma is for others, so taking long-life initiation to achieve enlightenment to free from samsara and enlighten numberless sentient beings, to do that live the life to benefit others, so for that taking the long-life initiation."

The retreat concludes with the lung of "Bodhisattvas Jewel Garland" in English and Tibetan, and later the lungs of the short and long Namgyalma mantras. Rinpoche gives inspiring dedication and we offer khatas to Rinpoche and give our deepest heart-felt thanks for his exalting presence.

One of my favorite parts of the retreat was the offering of Rinpoche's long life prayer, composed by Rangjung Neljorma Khadro Namsel Dronme and choreographed by Ven. Sarah Thresher, chanted by an international band of singers - monks, nuns and lay who for the last round led all in the tent to join and rejoice.
I dont think we charted a hundred million mani mantras, but am sure the blessing is as a hundred million times meritorious.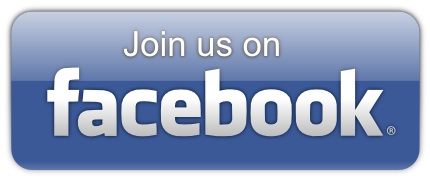 ________________________________________________________________________________
The Way to Study
By Nalanda Monastery Abbot Geshe Lobsang Jamphel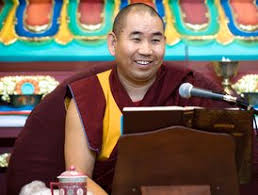 Geshe Lobsang Jamphel - Photo Courtesy of Nalanda
Advice To The Students Of The Masters Program On The Last Day Of Madyamika Teachings
In general, I would like to talk to you about the way to study during this period without classes coming up. As we have already done quite some studies up to now, maybe some people are thinking that because there is time without studies, without teachings, they would now like to do some meditation, or a mantra-retreat. However, it would be much better to use this time to deepen your studies, i.e. to go over what you have learned again. If possible, do this whilst having the attitude that thinks, "I really want to get closer to understanding emptiness; to know what this is actually about". So, by going through what you have studied up to now again, you will really be increasing your own wisdom, your insight, which allows you to get closer to understanding what this emptiness is about. This is much better and more useful than doing any other type of meditation.
Read more...

________________________________________________________________________________
Sangha Community News
Sera IMI House
Venerable Namjong reports from India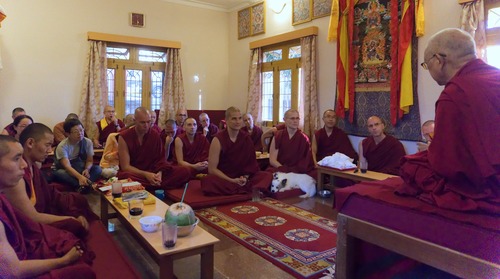 Photo courtesy of Sera IMI House

The monks of Sera IMI house have had another dharma-filled autumn. We had the annual debate exam at the end of October. Then Kyabje Lama Zopa Rinpoche gave teachings here at Sera Jey Monastery mid-November which were jointly organized by Drati Khamsten and Sera IMI house. The teachings were the continuation of the transmissions of the Hayagriva cycle of texts written by the Great Fifth Dalai Lama and Kalka Damtsig Dorje. Rinpoche, however, spent most of the time teaching on Guru Devotion. An extensive long-life puja was offered to Rinpoche at the end of the teachings.

We were fortunate to host Rinpoche for a tea and informal talk at IMI house. Rinpoche talked about the faults of samsara, the preciousness of the Buddha's teachings, and the importance of the Mahaparinirvana sutra, which he said, "must be translated."

We are blessed to have His Holiness the Dalai Lama coming to Sera at the end of December where he is bestowing the Most Secret Hayagriva Initiation as well as inaugurating the new Sera Mey debate courtyard. All of the Sera Jey monks will perform a group recitation of Lama Tsongkhapa's Essence of Eloquence while His Holiness is here.

This year, the annual winter debate session, which usually rotates between the three great monastic seats of Sera, Drepung and Gaden, will be held in Bodh Gaya this January. Then we return to Sera at the end of January for our final exam of the year, and then have the Zang Cho Monlam before the Losar Holidays.

In more personal news, Sera IMI house welcomed Venerable Tenzin Legtsok as our new director, replacing Geshe Tenzin Namdak who had been the director for the past 15 years, since IMI house's inception. We also welcomed our newest member, Tsulrim Tsepel from Italy, who had graduated from the Lotsawa Rinchen Zangpo translator program in Dharamsala.

Thubten Shedrup Ling Monastery
Venerable Gyatso reports from Australia

Geshe Thubten Rabten - Courtesy of Atisha Centre

Our ten new chickens decided to rearrange the garden mulch - from the garden onto the paths. So now they are confined to a largish run adjacent to their pen. They seem very happy, and hungry, now almost twice the size they were when we rescued them. Things are quiet at the monastery as Geshe Rabten is on his annual visit to Sera Je and the program winds down as we approach Christmas. Ani Chonyi is staying at the monastery while receiving medical treatment at the Bendigo hospital. Gyatso just returned from a visit to Pakistan where he was invited to be the Buddhist representative at a university conference on multi-faith approaches to the causes and solutions of terrorism. The students appreciated the Buddhist approach of looking at the mind as the main source of terrorism. But the solution, education, seems difficult to implement. Now we are entering summer: 39 degrees today and 42 degrees coming up. Please pray for us,

Lama Tsongkhapa Institute
Venerable Gyalten

Drolma reports from Italy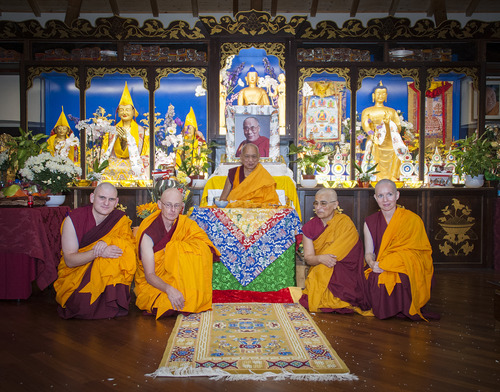 Venerables Jamyang, Wangchuk, Champa Tsomo & Dechen with Kyabje Lama Zopa Rinpoche at their ordination
Photo courtesy of Lama Tsongkhapa Institiute

On 26 October 2017, during the one-month mani retreat at Istituto Lama Tsongkhapa, Kyabje Lama Zopa Rinpoche conferred getsul ordination. The event was held in the main meditation hall of the Institute with the participation of the two resident teachers; Geshe Tenzin Tenphel and Geshe Ciampa Gelek, as well as eight other visiting gelongs.

Shenpen Samten Ling is very pleased to announce that we have welcomed two new Getsulmas into our community: Venerable Champa Tsomo (Mahin) who had already been Rabjung for a couple of years, living in the institute, and who is engaged in the Master Program study and Venerable Thubten Dechen (Catherine) who has been living in the Institute since 2015 and is about to complete the Basic Program and is also engaged in the Master Program.

Ven Jamyang said: "When the student is ready the teacher appears. It was very fortunate to have the privilege to be ordained by Lama Zopa Rinpoche in Pomaia, in a place where I first met with real Dharma teachings, surrounded by my first two Geshe teachers, and with my Dharma friends and family. I feel that after my ordination my family just got a lot bigger. I don't mean because of just more siblings-monks and nuns, I mean the whole FPMT family."

Vens Champa Tsomo and Dechen said: "We were so happy that the ordination happened here at the Institute. The institute has given us so much, especially our study and our teachers. The presence of Rinpoche giving ordination is really something amazing and we are so grateful".


A VERY SPECIAL OPPORTUNITY at the Institute:
Four Year Residential FPMT Basic Program begins in September 2018.
This is a rare opportunity to participate in a full-time residential Basic Program, available in English and
Italian (with online options in English, Italian and Spanish). More information here.

Nalanda Monastry
Venerable Tendar reports from France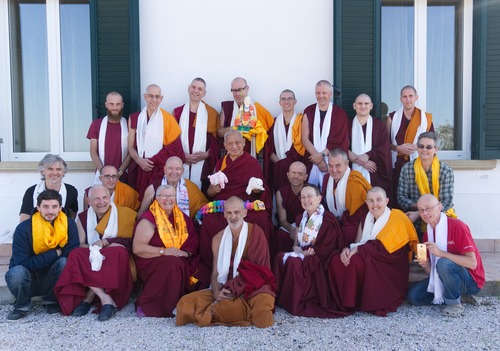 Kyabje Lama Zopa Rinpoche and the Nalanda Community at the Mani Retreat in Italy - Photo by Ven Lobsang Sherab

Nalanda Monastery is preparing the next residential Basic Program 2018 - 2022, which will be provided in English and French (Spanish is still in the air). Interested students can still sign up. Geshe Gyaltsen will be the teacher and Katy Fradet will translate into English, while Ven. Rigshog will again coordinate the whole program. Newcomers in the staff are Yael Altaratz as teacher assistant, Ven Lektsok (teacher assistant for on-line students) and Christophe Humblot, who will be the translator into French.

Christophe wrote the following article on Dudra, which was organized during a month in order to fill the gap between the BP which we just finished and the upcoming BP which starts in February, 2018.
The next module of the Masters Program will start in September 2018.

Read more... (Aussi en Français)

In Brisbane Australia...
Community members of Langri Tangpa Center have established a Go Fund Me campaign to support their precious Sangha!



Announcements & Reminders...
1.

Please continue the

advised prayers

for Lama Zopa Rinpoche's Good Health.
2. The I
MI is seeking a monk or nun to help write articles and do interviews for the newsletter!
Please let us know if you would like to help us out.
3.

Don't forget that IMI members get free access to Mandala Magazine. Check out the new
January-June 2018
issue in members resources!




4.

The minutes of the Sangha Meeting at the recent Light of the Path retreat are now available in members only area of the IMI website under member
resources
. Also new videos have been uploaded!
5

.The 2018 Western Buddhist
Monastic Gathering, a gathering for Buddhist Monastics in the West, will be held
at
Spirit Rock Meditation Center in Woodacre, CA
, October 15 – 19, 2018.
Find more information about the event
here.
IMI eNews is published quarterly to communicate with the IMI monastic community.
If you would like to submit announcements or write an article for the IMI eNews,
please email:

office@imisangha.org

.

Copyright © 2017 International Mahayana Institute (Affiliate of FPMT)