Greetings!
Well it's been a little over a month since I made the switch from PT Board Member to Executive Director. I enjoyed serving on the board for over four years with Krista Gebbia at the helm. It was hard to see her go, but I know she and Jaime are enjoying life in a Philadelphia historic district with family and friends, snow and hockey!
2013 will be a big year for Preservation Texas and it all starts with Preservation Day on February 20th.
PT is working with the National Trust for Historic Preservation and the Texas Historical Commission to bring you a month showing some love for the historic courthouses of Texas with the
I Love Texas Courthouses
campaign. I had a great time touring courthouses with staff from NTHP and the THC during my second week on the job. Talk about a great job; getting tours from architects and judges that have worked on courthouses for years and know all of the details and secret spaces and even a couple of ghost stories makes for a great day at work! Seeing the excitement and feeling the pride that people have for their courthouses confirmed my commitment to support preservation efforts in Texas.
On behalf of the board of Preservation Texas, I would like to let you know that your membership and support is greatly appreciated. There will be new and exciting ways to interact with PT this year.
I look forward to meeting many of you in the coming weeks and months.
Your Executive Director,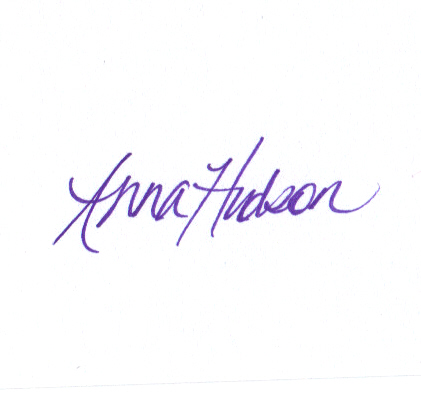 Anna Glover Hudson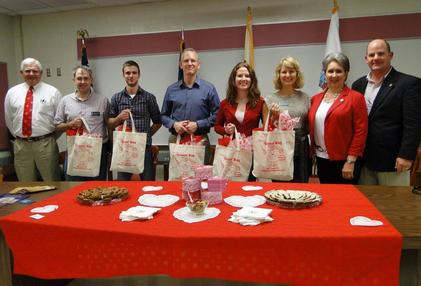 Wrapping up a week of touring courthouses in Floresville on Jan. 25.
(L-R)County Judge Marvin Quinney, Mark Cowan, Jason Clement, Jim Lindberg, Anna Glover Hudson, Susan Gammage, Alene Quinney, State Representative John Kuempel.
Calling All Advocates:
Register for Preservation Day and Sign Our Love Letter!
As you know, the 83rd Texas Legislature has convened in Austin. Each legislative session preservationists from around the state come to Austin for
Preservation Day
to speak up for the importance of historic preservation from large and small communities alike.
2013 marks the 10th anniversary of the
Most Endangered Places
list for Preservation Texas. Instead of revealing a new list of endangered places we are looking back at the last nine years to highlight success, losses and places that are still threatened. Our MEP's represent the diversity of the state. From the Panhandle to the Valley; Deep East Texas to El Paso and everywhere in between been all types of historic places included on the list over nine years such as cemeteries, bridges, residences, commercial buildings, swimming holes, view corridors, and more. We will highlight several of these places at our press event on the South Steps of the Capitol at 12:30 on the 20th. There will be places that have been "saved", "lost" and some that are still "threatened". Come hear first-hand how others have succeeded in saving places and what we can change to ensure protection of others.
While you may not consider yourself a preservationists or an advocate, you probably have a great story from your community about a preservation project that was a success not only because it saved a historic building but also brought together the community around a common goal. We often hear such stories about courthouse restoration projects, but there are many examples out there. Don't be afraid to tell you friends that you're going to Austin to lobby. It's not a bad word, really! You and I can make a difference by speaking up for the important work that is going on every day across this big and diverse state. And don't worry, if you've never had a meeting with an elected official and aren't quite sure what to say, we'll have talking points ready for you plus an interactive session to show you some do's and don'ts when advocating .
Preservation Day
on February 20 is
your
time to come share your successes and learn from others from all over the state. So go ahead, make plans to be in the state capitol with like-minded folks and make a difference! Registration is only $30 for PT members and includes educational session at the
State Theater
, press event and legislative visits at the capitol, afternoon sessions highlighting MEP's and the I Love Texas Courthouse campaign and a reception at
Scholz Garten
.
But don't wait until Preservation Day to let your voice be heard!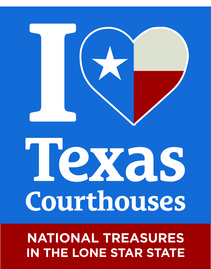 Working with the National Trust for Historic Preservation, Preservation Texas has launched a unique campaign to let you show some love for places that we all hold near and dear as Texans – our historic county courthouses. That's right; we've declared February to be "I Love Texas Courthouses" month, and we need you to get involved today! We're inviting all Texas courthouse admirers to sign our love letter (that's right, we said love letter) for these amazing buildings that define both our counties and our state. All signatures collected will be presented on the steps of the Capitol on Preservation Day on a giant, Texas-sized Valentine. It's a small gesture, but we promise it will go a long way in helping to save these beautiful places.
Register now!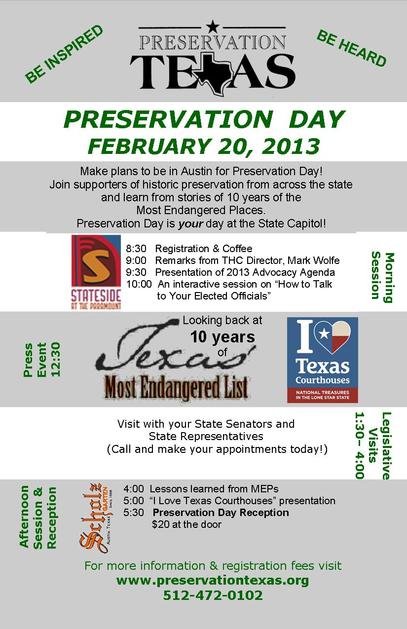 Preservation Day is February 20th.
2013 marks the 10th anniversary of the Most Endangered Places program.
Sign the Texas Courthouse Love Letter!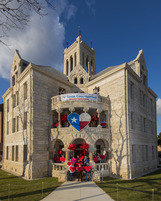 Comal County Courthouse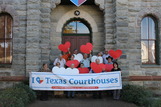 Goliad County Courthouse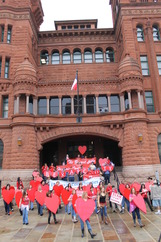 Bexar County Courthouse