A message about Advocacy from our Executive Director: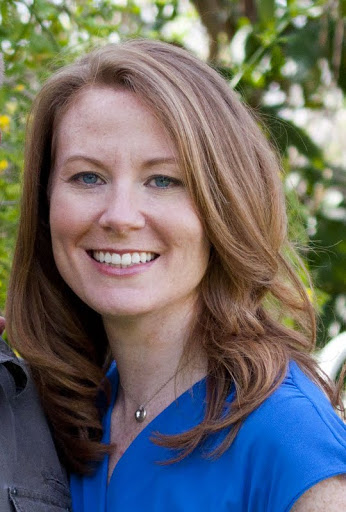 As a member of Preservation Texas, you receive updates on current preservation-related issues that have a statewide impact, and are often asked to contact your representatives. You might ask yourself if responding to the call to action is worth your time or if you really have an impact. The simple answer is "Yes!" Although you may feel that your voice will be lost in the crowd, it is important for lawmakers and their staff to hear from you. If you and I do not speak up for the importance of historic preservation, who will?

I work with our Advocacy Committee to follow state legislation, federal legislation and local issues that impact historic preservation-related programs. From time to time, the Advocacy Committee submits official letters of support or opposition to proposed bills and ordinances. Currently we are offering our support of the Texas Historical Commission's proposed budget, whose budget was significantly reduced in the 2011 session. It is important that your state representatives hear from you and know that you support funding for the THC.
Another potentially positive bill we are following closely is HB 3111, which would create a state historic tax credit. (See "ADVOCACY ACTION" below) Such a tax credit would encourage redevelopment of historic properties back into income-producing properties. We all know the negative impact an empty and derelict property can have on a downtown or commercial corridor. We've also seen the positive impact a rehabilitated building can have on a town square or neighborhood. As this legislative session proceeds and bills get out of committees, we will have specific bills for you to learn more about and help educate your legislators on.
Check out our advocacy page to learn more about our Intervention Policy and let us hear from you. And, if would like to join or learn more about the Advocacy Committee, please let me know at anna@preservationtexas.org.

Anna Glover Hudson, Executive Director

MEMBER STORY
El Camino Real de los Tejas National Historic Trail Association is the only non-profit, 501(c)(3) organization that advocates for the trail, which stretches 2,580 miles across Texas and Louisiana. After a bus tour of the trail with Senator Kay Bailey Hutchison in 2005, and scoping meetings to form the basis of the association in 2006, the association received its non-profit status in 2007 under the leadership of its first president, Andrew Sansom. In 2012, eight years after the Trail was designated as a National Historic Trail, the very first sign was installed in Milam County. Executive Director Steve Gonzales, who joined the association in late 2009, stressed the importance of this landmark.
"There is nothing more fundamental to the history of Texas than El Camino Real de los Tejas National Historic Trail. It is the trail that led to the founding of Texas, and indeed it is easy to say that we would not be calling Texas 'Texas' without it today."
The association has hosted a number of conferences, symposiums, and exhibits—of special note, a nationwide conference on National Historic Trails for the Partnership of the National Trails System that held in San Antonio, a symposium with the Oregon-California Trails Association focusing on historic trails that 'shaped the face of Texas,' and a symposium and exhibit with the Spanish Consulate's office on Spain's legacy in Texas and the role of the trail in it. Visitors can follow the interactive map on the Association's website. Steve envisions endless possibilities for programs and public-private partnerships to make sure this historic treasure remains top of mind with preservationists and decision-makers.
"With the National Park Service's Comprehensive Management Plan for the trail released in 2011, and the unveiling of the first-ever signs on the trail in 2012, knowledge of the trail is growing and so are activities surrounding it," he said. "This year trail sites in Victoria, Zapata, and Goliad counties, as well as state parks associated with the trail in Louisiana, are being signed. Plus, by early 2014 the University of Texas – San Antonio's Institute of Texan Cultures will have its Spanish, Mexican, and Tejano exhibit that is based on El Camino Real de los Tejas."
The association will hold its annual membership in Bryan, Texas, this October, featuring presentations on the history and developments of the trail, as well as a tour of trail resources in the area. Check out more on their FaceBook page.