Filled with LOTS of news to help you...
Summer happened in a heartbeat--except for those kids and families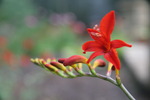 who grappled with homelessness. Even today, 10 years after McKinney-Vento Homeless Assistance Act was revitalized, kids still fear barriers that may keep them out of school because they're homeless.

That's why HEAR US continues to devise ways to help homeless kids get a fair shake. If we help you help them...well, you see where that goes. Check out our new project, HEAR US, Doggone It!

Our new project and new DVDs will enlighten and inspire your schools and communities to do right by homeless kids. It's the least we can do.



Invisibility, insensitivity, and indifference hurts kids. We can erase those shortcomings--and HEAR US DVDs and books are powerful tools for that very purpose. Use us.

Your Sister of the Backroads,

Diane
Vital Additions Strengthen New DVD Releases!

This summer we've released new versions of our acclaimed DVDs with very useful additions. What's new? How about giving you short trailers of on the edge: Family Homelessness in America and My Own Four Walls on each DVD? And more!

The latest version (2012) of OTE, the award-winning film, aired on PBS, features:
broadcast quality, 58-min.;
15-min. Q/A with Prof. Markus Redding and his Columbia University MSW students;
4 and 8-min. OTE trailers, and
4-min. trailer of My Own Four Walls.
Same price, $30 (+s/h).

Order Form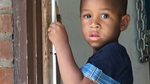 Littlest Nomads--
a perfect short film (11-min) for all kinds of groups to make them aware of homeless babies and toddlers! Spread the word to
Head Start
and other
early childhood programs
...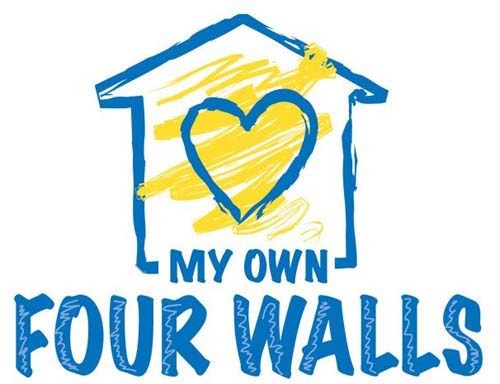 ...is now on our SUPER STAR DVD,
My Own Four Walls 2012
! We've also added the MOFW trailer and OTE trailer. Same price,
$40 (+s/h, quantity discounts).
Don't forget! We have discussion guides and curriculum guides for these films. FREE! Check our website.
►
SUPER CLOSE-OUT SALE

--
My Own Four Walls
'09 DVD at the special price of $20 (reg. $40) Shipping extra, no quantity discounts. Limited supplies.
---

HELP!!!
Big Contest Prize Awaits HEAR US!
After winning the $5000 gas card in last fall's CITGO Fueling Good contest,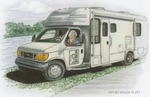 beating out over 700 nonprofits for one of the 12 prizes, we know we have a good chance to grab some of the $5 million in the Chase Community Giving contest that runs between Sept. 6 - 19.

We're counting on our tremendously powerful HEAR US family to help us win. HEAR US rarely gets (or can wait for) grants. This kind of contest is perfect for us. Here's our webpage for the contest info. Between now and Sept. 6, friend and like us on Facebook to follow our progress. We'll be sending a quick reminder in early Sept. Thanks...in advance!

---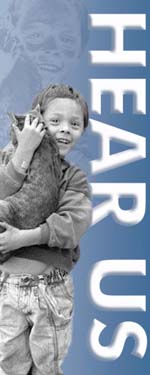 Traveling Plans: Diane will be hitting the road mid-September. First stop, Houston. Presenting to CITGO employees, then over to the Texas Homeless Network conference. Heading to Albuquerque for NAEHCY conference and filming around New Mexico. Calendar has some openings in Oct. for the southwest. Early November Tillie will be pointing back to IL for a short stop, then off to events in OH, NY, PA and ? in late November-early Dec. Check the HEAR US calendar for more info.
---
Wanted:
Families with pets experiencing homelessness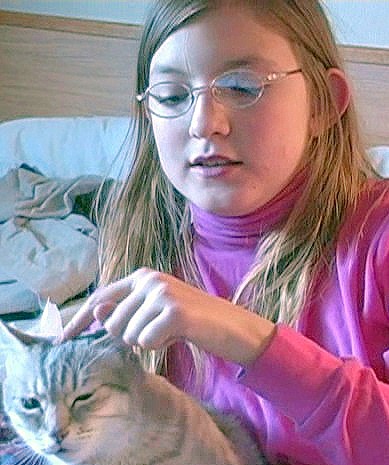 HEAR US, Doggone It! will give kids a chance to talk about losing a pet in addition to their homelessness. Diane will be happy to spend time with these kids along her travels.

Some families end up sleeping in cars to keep their pets. Others hide the animals from motel managers or shelter staff. Often they have to give their pet away--causing a painful loss that worsens their loss of home. Dogs, cats, gerbils...it doesn't matter. HEAR US will let the kids tell their stories. Connect HEAR US to the kids.

---
►Stuff Ya Need to Know...
HEAR US website contains tons of information about homeless kids. Take a peek! We hear from lots of folks that our website rocks! We try. Check it out. Let us know if you have suggestions.

A recent spate of national news articles about family/youth homelessness mentioning HEAR US are posted on our home page.

REMINDER: The upcoming NAEHCY conference, Albuquerque, Oct. 27-30, is the best! If at all possible, we'd love to see you there. Here's the registration link.

---
Oh, What Fun We Had!

HEAR US received a small grant from the Professional Disc Golf Association (PDGA)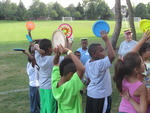 to share the awesome sport of DISC GOLF with kids in homeless situations. We held 2 outings in August--with folks from Hope Haven in DeKalb, IL and Bridge Communities in DuPage County.

Thanks to Jenny Cook and Mike/Cathy Hamm, PDGA pros, for their help sharing this sport, to program staff for coordinating, to the HEAR US board for all their work! And to all who played...see ya on the course!

---

Check These Out--
Diane's blogs:

photo-essay in UNCENSORED magazine.

HEAR US has several Facebook pages. Visit/LIKE us!

Want to invite Diane to be your keynote speaker? Here's a short talk she gave.



Yup! We can really use your support! Even $5 mo. helps! And it makes us smile! Secure, quick...and appreciated!
Find the seed at the bottom of your heart and bring forth a flower.
Shigenori Kameoka
NEW PROJECT!
on the road...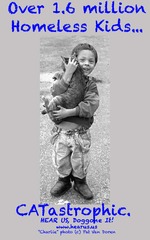 From Hawaii to the Hamptons,
homeless families and youth remain invisible. It's quite apparent that many kids are being ignored.
I started HEAR US for that very reason. The schools I worked with--305 districts in Chicago's suburban counties--struggled to comply with the
McKinney-Vento Homeless Education Act
because they failed to understand or recognize homelessness in their midst.
This year I'm pulling out all the stops, risking being accused of exploiting, to inspire/expand the
Compassion Epidemic
.
Check out our new project--
HEAR US, Doggone It!
►I'm looking for families experiencing homelessness with pets or those who have been separated from their pets.
MORE INFO...
HEAR US depends on your support.
If you can chip in a bit each month,
here's the link
to easily and securely set that up.
Order our stuff
. That helps too!
ORDER FORM
Share this newsletter
.
Here's the link
. Like it. Fling it around. Knock yourself out!
HEAR US Inc. is a nonprofit organization, 501(c)(3), created in July 2005.
One more thing-

-we'd appreciate it if you'd use those little buttons on the top--to share, like, etc. We're trying to build our social media presence!