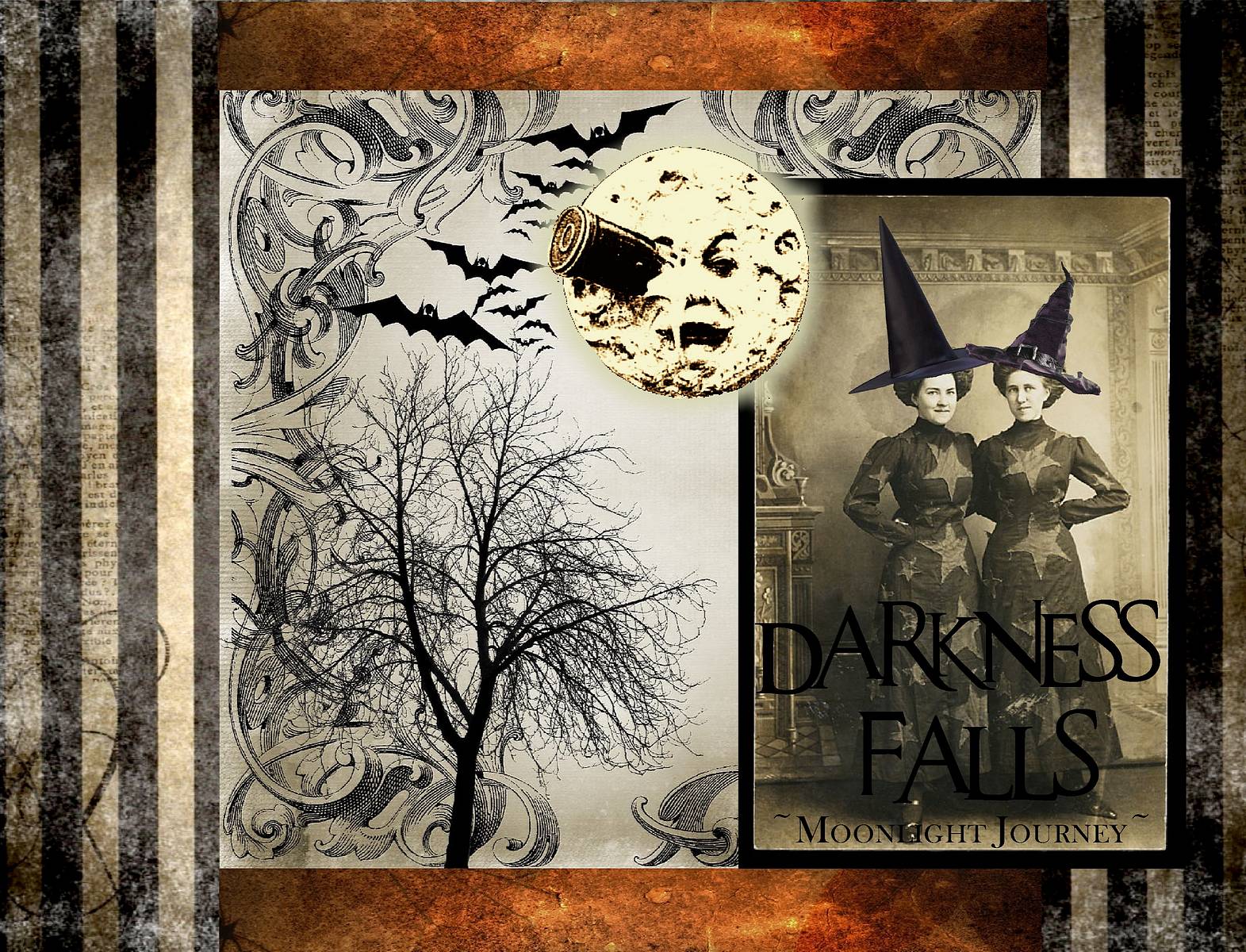 We think it's time for a
contest
don't you?
This is the theme we have chosen this means you Create anything Spooky, Scary, Witches, Bats... whatever you interpret it as!
Entries should be posted to our
FaceBook
page and there we will put them into a separate contest album for voting. The contest will run for 21 days from:
September 1st through September 21st.
You can enter any thing you would like Mixed Media Artwork, Digital Artwork, Artist Trading Cards, Journal Pages... the sky is really the limit! Your Artwork must have at least one of the images from Moonlight Journey in it.
What will the winner get you ask yourself?
The winner with the most votes will receive a
$20
gift certificate to the
MoonlightJourney
site and the 2nd place winner will receive a
$15
gift certificate! How does that sound?
Voting will be tallied by the Number of Likes you get on your Artwork so send your friends and family over to our
FaceBook
page to like your Artwork! Please Water Mark your Artwork or put your Name on it so we know who to send the Gift Certificates to if you are the winner. NOW........ Happy Creating!!!!!
Have a Dark and Spooky Month,
Lynne and Becky
---