Dear Shape Up SF Coalition Member,



As the Shape Up San Francisco year comes to a close, we hope that you will join us on October 14th for the last coalition meeting of the year. We have a robust agenda to include an Open Truth evaluation summary from Hannah Thompson and fun updates about the current campaign. Another fun event to take note of is International Walk and Roll to School Day on October 7 and this year, we will have a very special guest!

I hope everyone had the opportunity to see the recent San Francisco Chronicle article on Healthy Hearts San Francisco. The Y is a proud partner with the Dept. of Public Health in providing resources and opportunities for those living in San Francisco's most underserved communities. The statistics are alarming – Latinos and African Americans make up 80% of the city's cases of heart disease. Through collaboration we can change these statistics.When community partners and government agencies come together, we can deliver positive outcomes and as the Y we stand committed to create a different reality for those living in neighborhoods with the highest propensity for heart disease. And that is why I wake up every day and co-chair the Shape Up San Francisco Coalition --- through partnership and innovative approaches to tackling community health issues, we can make a difference.

Lastly, I've had the pleasure and honor to serve Shape Up SF as co-chair with the lovely Bea Cardenas-Duncan. As you well know, Bea will be stepping down as Co-Chair at the end of this calendar year, and we are looking for someone to fill her very big shoes. If you are interested, please consider submitting your letter of interest by December 1. Download the Co-Chair nomination form.

Chuck Collins, Shape Up SF Coalition Co-Chair
The US Surgeon General Vivek Murthy will be joining our annual Walk and Roll to School Day event!! The Surgeon General recently issued a call to action on walking and the need for walkable communities for all. He will be joining us on a walking school bus to our media event school, Spring Valley Science School, located on 1450 Jackson Street in District 3.

We will highlight the City's efforts to address dangerous speeds in San Francisco, and how important that is for children in our communities.

If you'd like to join us for the walking school bus, meet at Helen Willis Park (Broadway and Larkin) at 8:20. The walking school bus should arrive at Spring Valley by 8:40 where the US Surgeon General, Mayor, and other dignitaries will make brief remarks. It's a real feel-good event and a wonderful way to start your morning. Please join us!

This year, we have a record-breaking 95 schools and an estimated 14,256 participants who will be walking or rolling to school throughout San Francisco! Take it in stride or stroll as you join other students and families all over the world that walk or wheelchair roll to school.
The Safe Routes to School Program
is excited to work with 35 schools for the 2015-2016 school year. That is nearly half of all the elementary schools in the
San Francisco Unified School District
! We are looking forward to an incredible year full of walking, rolling, biking, fluorescent yellow gear, and increased road safety.
Check out the list of our 35 schools
.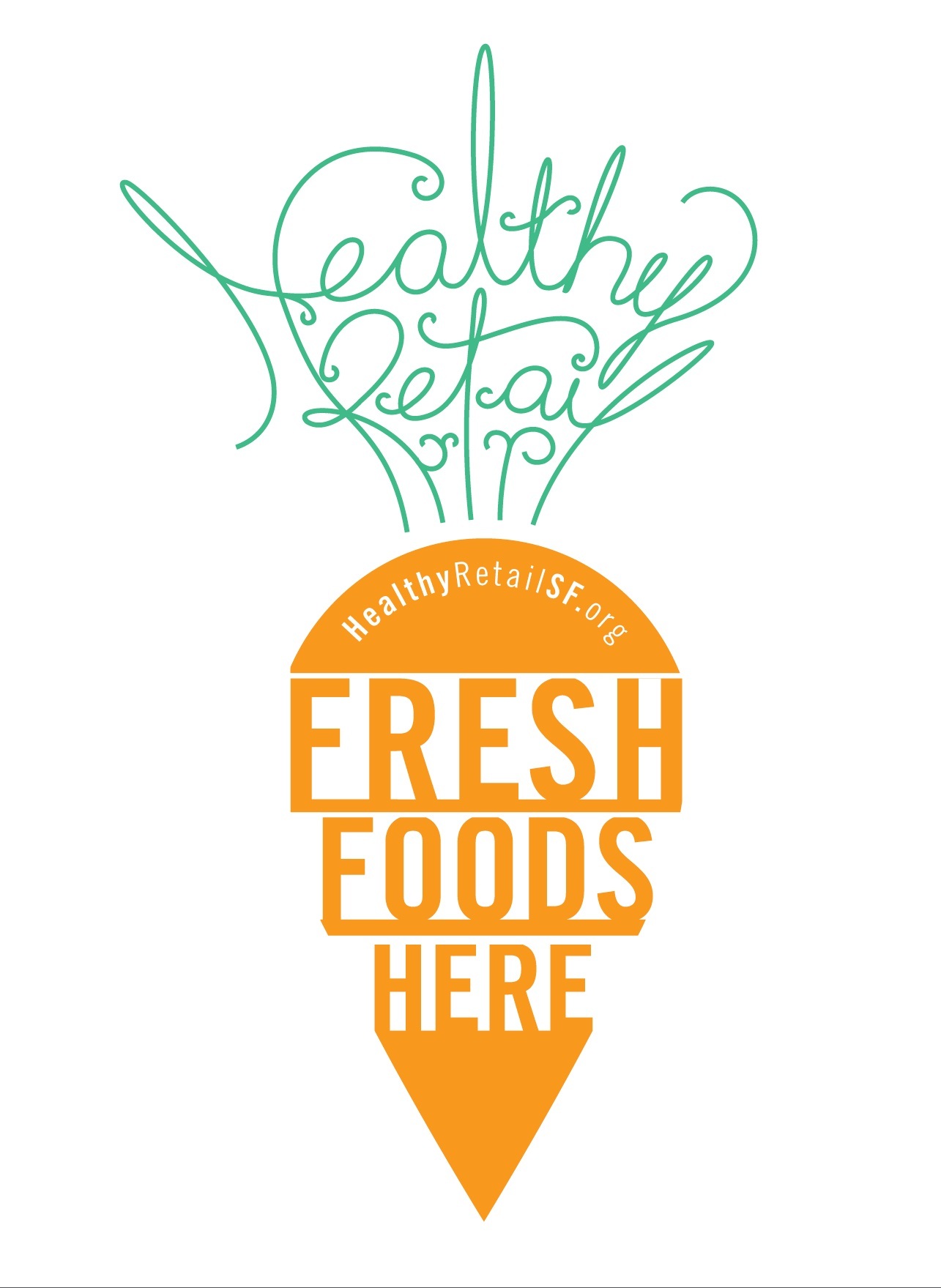 This month, the HealthyRetailSF Program and Tenderloin Healthy Corner Store Coalition celebrated the Grand Re-Opening of Mid City Market redesign. Community members participated in store tours, sampled healthy smoothies, and received free, reusable shopping bags. Check out photos of the event and the ribbon cutting ceremony of Mid City Market.

Also please join the Tenderloin Healthy Corner Store Coalition's 3rd Annual Community Gathering on Thursday, October 22nd from 4:00-6:00pm at Boeddeker Park (Eddy & Jones Streets). The Coalition will be releasing and distributing FREE 2015 Tenderloin Healthy Shopping Guides. Please see the flier for details and feel free to share! Please contact Ryan Thayer at rthayer@tndc.org if your organization would like to table at this event.

By Kenneth Hill


The Bayview Healthy Eating and Active Living (HEAL) Zone had some incredible theings happen for the months of August/September:

On August 28th, in collaboration with Healthy Retail San Francisco, The Bayview HEAL Zone had a grand re-opening celebration of our fourth corner store conversion at Friendly Market. Some of the major highlights from this conversion were the improved produce and healthy item sections, and a name change. It was important to have the outside of the store reflect the new changes inside the store. So the store went from Friendly Liquors to Friendly Market. Another win for public health!

On September 3rd, the Bayview HEAL Zone launched the second Bayview Healthy Heroes Social Marketing Campaign and celebration. About 100 community members and program providers flocked to Southeast Community Facility to honor this year's 13 Bayview Healthy Heroes, which includes Joan Pierson - who lost 150 lbs, Dante Westbrook - a community youth sports coach and Ayanna Bennett - a doctor at 3rd St Youth Center and Clinic, among the 13.The 2015 Bayview Healthy Heroes social marketing campaign will go live on MUNI bus shelters along the 3rd St corridor, on the interior of selected buses (T- Train, 44, 54 and 23) on September 7th through December 2015 and can be seen online.

On September 25th the Bayview HEAL Zone hosted a healthy movie night at MLK Park. Over 50 Bayview residents laid out blanks and snuggled on the grass while watching a Robin Williams classic – Jumanji and indulged in spa water, smart popcorn and of course fruit.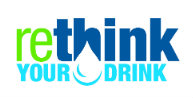 By Janna Cordeiro, MPH
Healthy Beverage Consultant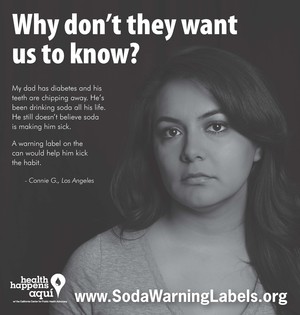 Why Warning Labels? Health warning and nutrition labels allow consumers to make informed choices that affect the health of their children and families. Warning labels open truth to help counter misleading advertising whose main goal is to sell product rather than provide accurate information. Warning labels were crucial in educating consumers about the dangers of smoking and contributing to dramatic decreases in cigarette smoking. Last April, California Senate Bill 203 requiring warning labels on sugary drinks failed to pass out of the Health committee by 1 vote. Public health advocates around California will be working to bring the bill back this January. For more information, go here and here. We'll keep you posted on social media about how to let your legislator know what you think of warning labels. Follow us on Facebook, Twitter, and Instagram!

Coca-Cola and Selfish Giving: The Truth is Out
In early August the New York Times called out Coca-Cola for creating and supporting an industry front group--The Global Energy Balance Network (GEBN). As a result, Coca-Cola vowed to be more "transparent" by publishing the list of both "health experts" they have paid as well as organizations they have supported in the past 5 years.

The list of organizations is long and includes major government public health institutions; hospitals and other healthcare organizations; youth-serving, parks, and sports organizations; national and community-based organizations serving people of color; and national health organizations. For a summary analysis of Coca-Cola's "selfish giving" and a complete list of groups who have received funds, go here. Since the list has been published, the following organizations will no longer receive Coca-Cola funding: Academy of Nutrition and Dietetics, American Academy of Family Physicians, the American Academy of Pediatrics, and the American College of Cardiology.

Similarly, the list of "health experts" paid by Coca-Cola is revealing and includes health care providers, researchers, dieticians, and mommy bloggers. For a good analysis from Ninjas for Health exposing the new faces of Coke, go here.


Help us close out the 2015 Sunday Streets season while enjoying the vibrant community along Valencia Street on Sunday, October 18th between 11 a.m. and 4 p.m. The blocks of Valencia Street between McCoppin Plaza and 26th Street will be filled with free, fun activities for kids and adults alike.


Come out and celebrate - it's your last chance of the year!

Just a few of the highlights from our season finale will include children's crafts, interactive art projects, performances from Abada Capoeira and Quantum Martial arts, flood preparedness info from Public Utilities Commission and Department of Public Works, DIY silk screening by PODER, free bike repair from Bay Area Bike Mobile, swing and Cuban salsa dance parties and so much more!

Visit our website for a full list of activites

.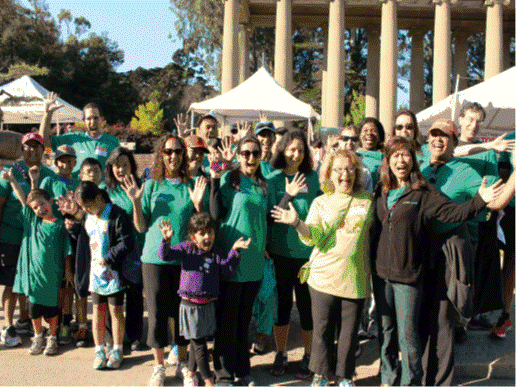 Diabetes Walk
Many are affected by diabetes either personally, or by its devastating impact on our loved ones. According to the
American Diabetes Association
statistics:
Almost 30 million children and adults have diabetes in the US
86 million Americans have prediabetes
1.7 million Americans are diagnosed with diabetes every year
Communities of color are impacted even more. About 13% of Latinos and African Americans are diagnosed with diabetes.

Kaiser Permanente

San Francisco has joined with the ADA on their annual

Step Out Walk to Stop Diabetes on October 10

. The more awareness that we raise about how diabetes is affecting us and our families, the more we can support each other to STOP DIABETES.

Please sign up

and show up!

Download and share these flyers:

English Flyer

|

Spanish Flyer

|

Chinese Flyer


Job Opportunities
Community Health Worker Navigator
The Community Health Worker Navigator works independently in the Urgent Clinic with oversight by the Urgent Care Services Manager, and Nurse Supervisor as a liaison identifying and assisting patients with accessing community referral resources, linkage to local Community Health Centers and programs, and various other community resources. The CHW will employ effective interpersonal skills in communicating with emergency room patients, families, doctors and staff to coordinate the best outcomes for patients. This position requires the complex process of efficiently and effectively coordinating movement through the emergency department to ensure return to primary care in a safe and timely manner. Click here to learn more.

Health Educator Instructor III
This position is with Kaiser Permenente in Daly City. Istructor will conduct specialized health education classes using moderately difficult or varied curriculum designed for the improvement of health of Kaiser members and non-members. May serve as content and resource expert in the development of class curriculum. Click here for more info.

Health Assistan, 4C Council in San Jose
The Health Assistant is responsible for the development and tracking of information reporting system within the Child Health and Safety Service Areas. This position assists Health and Safety Specialist in generating accurate, timely health and safety related reports and maintains/monitors child health and safety records. Click here to learn more.

Research Health Coach in Palo Alto
Working under the direction of the Principal Investigator and Research Intervention Manager, the Research Interventionist is responsible for delivering lifestyle interventions per protocol, assisting with study intervention material development, and participating in data collection and quality control processes. Click here for more info.


The Shared Schoolyards Project is a citywide initiative that is working to open schoolyards to the public on weekends. There are a number of schools that will be launching for the remainder of this year. See the complete list of launch events for 2015.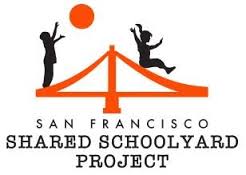 Oct. 3 from 11­‐1pm
Commodore Sloat Elementary

Oct. 17 from 11-­‐1pm
Spring Valley Elementary

Oct. 31 from 11‐1pm
Argonne Elementary

Nov. 7 from 11­‐1pm
Grattan Elementary

Dec. 5 from 11­‐1pm
Claire Lillienthal Alternative
(Winfield Scott)

Dec. 12 from 11­‐1pm
Glen Park Elementary
October 2015
See you at our next meeting on
October 14
from 2-4 PM at YMCA Admin Offices (50 California St., Suite 650).
Guest presenter Hannah Thomp- son, PhD, MPH from UC Berk- eley will share preliminary findings from the Open Truth Evaluation.
In this issue...
BANPAC
Bayview HEAL Zone
Big Cities Community of Practice
Childhood Obesity Conference
Diabetes Walk
HealthyRetailSF
HEAL in the News
Job Opportunities
PE Advocates
REC and Park
Rethink Your Drink
Safe Routes to School
San Francisco Youth Soccer
Shared Schoolyards Project
Sunday Streets
Walk and Roll to School Day
---

San Francisco Recreation and Parks
would like you to join them for their wild Halloween event, Scaregrove. This event will be held on Friday, October 23, 2015 from 3pm to 9pm at Sigmund Stern Grove. This family friendly event will feature carnival rides, a haunted house, a costume parade, live entertainment, food for sale, and much more! Cost is $8 per person; children under the age of 2 are free.
Event Flyer
Contact us
if you would like to volunteer. This event is generously sponsored by Kaiser Permanente and Zynga.org, with support from Recology and Stern Grove Festival.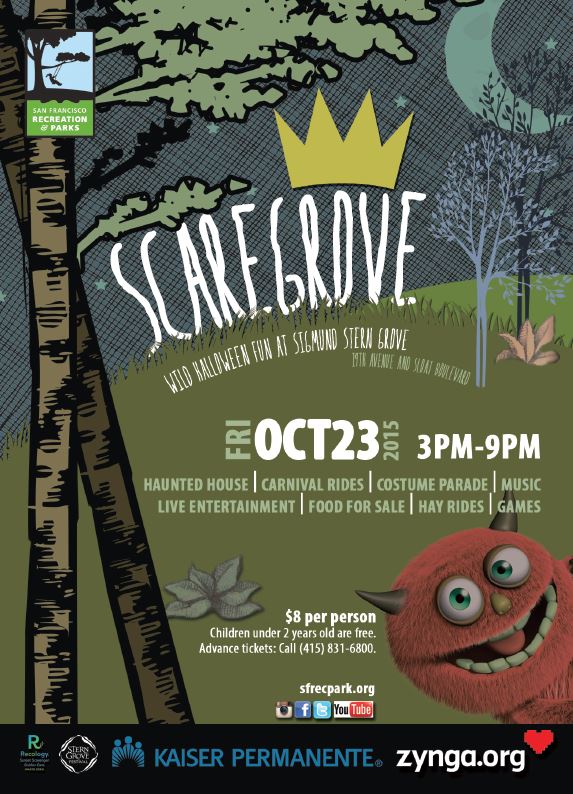 5th Annual Childhood Obesity Bay Area Conference
The 5th Annual Childhood Obesity Bay Area Conference will be taking place on April 16, 2016 at UC San Francisco Medical Center. To learn more about this event and early bird registration opportunities, please
click here.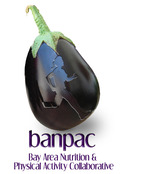 Physical Activity Subcommittee
BANPAC's Physical Activity Subcommittee is developing a regional walking challenge.
Let us know
if you would like to get involved. The Subcommittee meets on the first Thurday of every month.
Big Cities Community of Practice
NACCHO and the Rudd Center will hold a webinar
focused on sugar-sweetened beverages (SSBs) for the
Big Cities Community of Practice
on October 6, 2015. It will focus on marketing messages regarding consumption of healthier beverages.
Check out the
Rudd Center's presentation
on intro to food marketing to youth.

San Francisco Youth Soccer
The San Francisco Youth Soccer organization has created a recreational pick up league for high school aged boys and girls. No practices required, just show up on game days with soccer gear to play! To find out more information, please
click here
.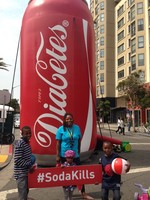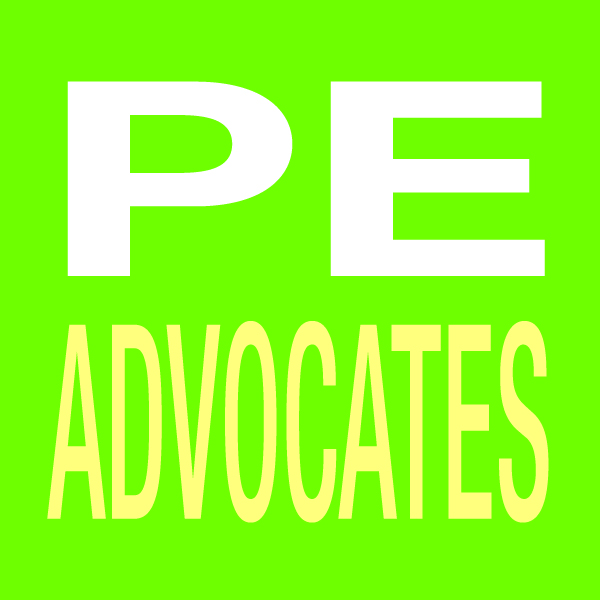 The PE Advocates have been giving a presentation on Why PE Matters to community stakeholders such as the District 2 PTA. If you would like a presentation at your school's PTA or other meeting,
let us know
!
Here are some articles from the BANPAC E-Blast on Nutrition, Sugary Drinks and Physical Activity:
"
Soda, Pop, and Coke: Who drinks what and where?
"
"
The key difference between what poor people and everyone else eat
"
"
Sugary Drinks Often Part of Overall Poor Diet
"
"
The Unhealthy Consequence of Too Short Lunches
"
"
Winton families dance their way into a healthier lifesytle
"
"
Obesity, Physical Activity Level May Influence Brain Tumor Risk
"
"
Childhood Obesity Awareness Month a great time to put down the electronics and get moving
"
"
BlueCross and GoNoodle Recognize Childhood Obesity Awareness Month, Promoting Physical Activity Breaks in Memphis Elementary Schools
"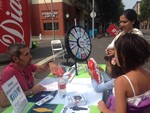 Joe Imbriani, Shape Up SF volunteer talks about the Open Truth campaign with community members at the Western Addition Sunday Streets.
Healthy Heroes