Happy New Year and welcome to 2019! We hope you all had a wonderful holiday season and got the chance to spend some quality time with friends and family. I'm grateful I got to relax outdoors with loved ones to recharge and reflect on both the year behind us and the one in ahead of us.

I always enjoy the opportunity to reflect on 2018. Please download and read our annual Year in Review. We highlighted the Coalition's focus on diversity, equity and inclusion through the work of our Steering Committee. Check it out!

Looking ahead, the new year presents a fresh opportunity to continue doing our part to SHAPE UP the city of San Francisco! We're excited to keep the momentum going strong as we build on the successes of 2018. As you know, there's much work to be done in this great city. With every new year comes new opportunities for collaboration, outreach, and community engagement. We are looking forward to working together on projects and partnerships in the upcoming year as we continue our journey to operationalize diversity, equity and inclusion within the Coalition.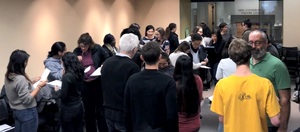 We enjoyed seeing our partners at the January SUSF Coalition meeting on Wednesday! The room was buzzing with excitement during our networking bingo activity. We also had the opportunity to hear from one of the 10 local community based organizations that were recipients of the 2018-2019 Chronic Disease Prevention Grants: Gum Moon Residence Hall/Asian Women's Resource Center! Thank you to Catherine Wong, Nutrition Manager for the Chinatown Public Health Center, for sharing the strategies that have led to the success of their HEAL programming this grant year! We're looking forward to hearing from more partners in the future! If you'd like to present at a future coalition meeting, please let us know!
We are excited to receive a community engagement grant from Kaiser Permanente to bring our Coalition meetings into the community. If your organization is interested in receiving a $250 stipend to host a Coalition meeting this year. To be considered, the CBO must reach communities disproportionately affected by chronic diseases. In SF, these include Black/African American, Latino, Asian, Pacific Islander and low-income populations. SUSF will provide a $250 stipend for the CBO host to:
Organize meeting space/logistics for 35-40 people
Promote meeting to partners and community
Provide recommendation for local food vendor for healthy meeting snacks
Optional: time on the agenda to share your organization's HEAL work
Please let us know by Thursday 1/31 if you are interested in hosting any of the remaining meetings this year. The dates are April 10, July 10 and October 9.

The next Coalition meeting is Wednesday April 10th 2-4pm, but the location will be determined. Please stay tuned.
Let's continue this great work in 2019 and beyond to make the healthy choice the easy choice in San Francisco!

In Health,
Sarah Fine, Shape Up SF Coalition Co-Chair
Shape Up SF Action Team Updates
The Capacity Building Action Team (CBAT) has been working diligently on a HEAL Stakeholder Forum to discuss the existing assets, needs, and opportunities to strengthen the impact of HEAL strategies in SF with HEAL funders and nonprofits. We're excited to hear about the progress of these efforts in the days to come. Friendly reminder: there's ONE MORE WEEK left to complete the CBAT Stakeholder Survey We value your input and responses!
The Policy, Systems, and Environments Action Team (PSEAT) has been addressing priority areas generated from the Coalition's strategic planning efforts through an equity lens. Efforts are underway for PSEAT members to meet with the SF Board of Supervisors to share the Coalition's priorities and learn how they align with theirs, and what opportunities exist to support each other. If you are interested in attending any of the meetings, please let us know.

Check out the PSEAT and CBAT webpages for upcoming meeting dates and times.
Sugary Drinks Distributor Tax Advisory Committee (SDDTAC)

The general purpose of the Advisory Committee is to make recommendations to the Mayor and the Board of Supervisors on the effectiveness of the Sugary Drinks Distributor Tax in Business Tax and Regulations Code Article 8. Visit www.sfdph.org/sddtac to download meeting agendas, minutes, and materials. If you would like to receive email reminders about upcoming SDDTAC meetings, please let us know.

Previous SDDTAC Meeting Agenda and Minutes 12/7/18

Beginning in January, the SDDTAC will meet on the 3rd Wednesday of each month at 5 pm. The meetings are held at 25 Van Ness in room 70, unless otherwise posted. Since the annual report is due on March 1, the SDDTAC has scheduled special meetings and has moved to a larger room to accomodate for public comment. All meetings are open to the public.

UPCOMING MEETINGS

Jan 16 at 25 Van Ness, room 610

Jan 23 at 25 Van Ness, room 610*

Feb 6 at 25 Van Ness, room 610*

Feb 20 at 25 Van Ness, room 610

* Special meetings

Please come out to share with the SDDTAC recommendations for funding for FY 2019-20 and 2020-21. Public comment is always welcome.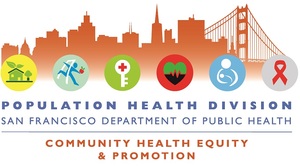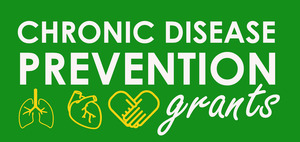 These grants were made possible with funding from the Community Health Equity and Promotion Branch of the SF Department of Public Health.
---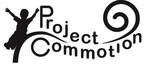 We are welcoming the new year at Project Commotion with a wonderful line-up of programs and community events!
---

Here's an exciting new health and wellness community class series being offered in the Excelsior District of San Francisco at Community Well in partnership with Urban Sprouts.

Please let your community members, partners and organizations in your networks know about this FREE community program offered in English, Cantonese, and Spanish called I Feel Good – A Community Wellness Project! The project includes 6 in-person classes. Each class will cover a different topic around natural chronic disease prevention. This series will cover a variety of materials such as growing food at home, herb gardening, stress reduction at work, nutritional cooking for the family, and preventative health education. All classes are kid friendly and open to the public. There is a required registration and enrollment process to attend this program. To get more info about this program go to this Eventbrite page today!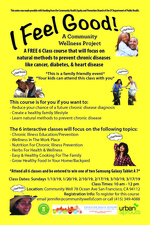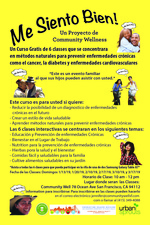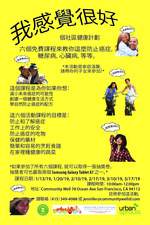 If you're interested in funding opportunities for HEAL programming throughout the city of San Francisco, CA be sure to visit the Kaiser Permanete community benefits website on Monday February 11, 2019 for their RFP release!

For more information, please reach out to Jim Illing at james.m.illig@kp.org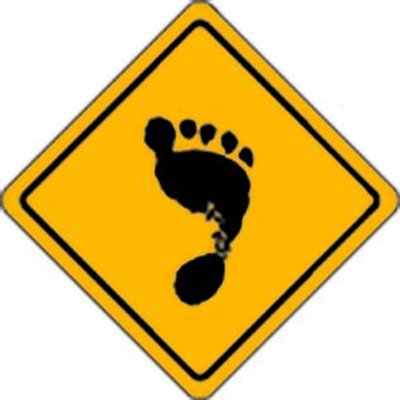 Come work to make San Francisco a greener and more equitable place for all its residents as a Livable City/Sunday Streets intern! Sunday Streets is the open streets program of leading policy nonprofit Livable City, a champion for complete streets, improved transit, increasing affordable housing and neighborhood commercial districts that are vital, diverse, and walkable.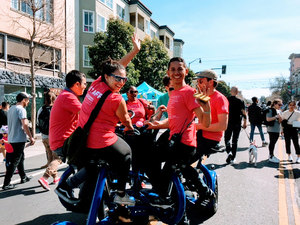 Check out a variety of spring semester internships
here
.

Join the Livable City family to celebrate another year of car-free fun and community at Sunday Streets! Enjoy beverages and snacks, wonderful company and music at Livable City's HQ in the heart of SoMa. Get the scoop on the new Sunday Streets season and start dreaming big for what we can do together in the streets in 2019! FREE event for all ages, but RSVP is required. Donations are greatly appreciated!
Sunday Streets 2019 Announcement & Open House
January 31st, 5:30-9:00pm |
RSVP NOW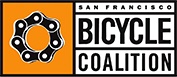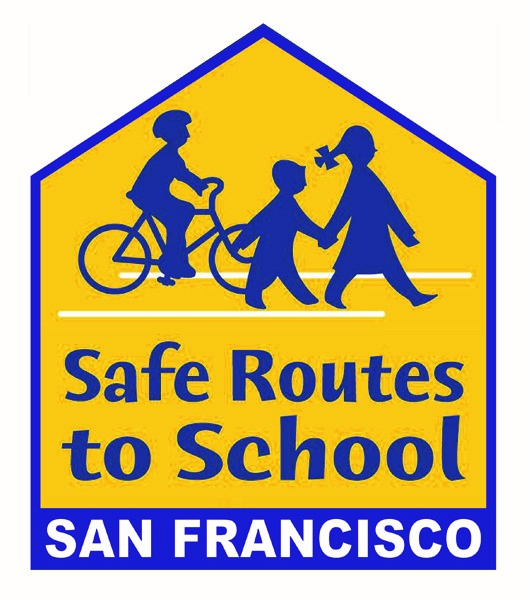 Safe Routes to School: Learn to Ride with YBike and SF Bicycle Coalition

Children need outdoor time and physical activity year round. YBike and the SF Bicycle Coalition present weekend Learn-to-Ride workshops to help every child master the skill of riding a bicycle. YBike instructors assists new riders to get rolling, based on each child's ability. YBike also helps biking children improve their skills, by practicing turns, stops, and hand signals. Bikes of all sizes and equipment are provided (or bring your own bike). Helmet giveaway while supplies last! SF Bicycle Coalition will lead family rides and provide SF Safe Routes information to parents and caregivers.
January 26: Sunnyside Elementary
February 23: Rosa Parks Elementary
Family Biking Calendar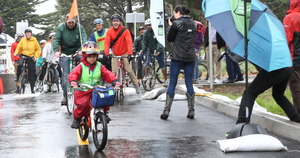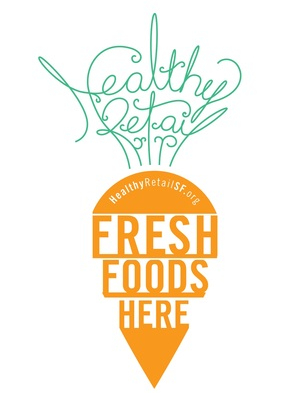 This month, the HealthyRetailSF Program in collaboration with the Tenderloin Healthy Corner Store Coalition and The Feeling Good Project, conducted their annual tradition of providing holiday gifts to participating store owners. All eleven HealthyRetailSF stores were visited during the holiday week and given gifts of bright new healthy signage. See attached for photos from Lee's Market in the Bayview and Radman's Produce Market in the Tenderloin. In partnership with The Feeling Good Project, any participating store that expressed interest will also receive a floor produce promotion decal to be placed in the stores early 2019!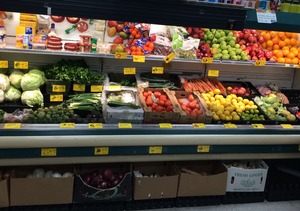 ​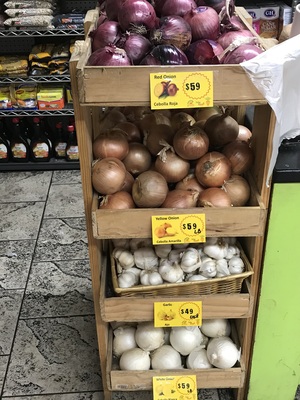 Also this month, the Tenderloin Healthy Corner Store Coalition continued to table at the monthly Better Lower Eddy Street activation event. Coalition members provided and promoted healthy snacks and grapes that were purchased at HealthyRetailSF participating stores. In 2019, the activation events will be expanding to other streets in the Tenderloin!

Upcoming meeting: The next City-wide Healthy Retail Workgroup meeting will take place on Thursday, January 10th from 11:00am-12:30pm at 25 Van Ness Room 330A, with a special presentation about the state-wide "Healthy Stores for a Healthy Community" store assessments and campaign (www.healthystoreshealthycommunity.com). Please feel free to attend this workgroup meeting if you are interested in healthy retail efforts; please RSVP to Jessica Estrada at jessica.estrada@sfdph.org.

For more information about the HealthyRetailSF Program, please see www.healthyretailsf.org. Please direct any store owners interested in the program to www.healthyretailsf.org/how-to-apply/. Stay tuned for an upcoming HRSF Information Session in early 2019!




Walk SF is a Shape Up SF partner and is a finalist for a $50,000 #FundMyStreets grant from Zendrive. If they win, they'll be able to bring our Street Safety Explorers program to elementary schools in the Mission, which has one of the city's highest concentrations of high-injury corridors. The program empowers kids to identify street safety problems near school and raise their voices for solutions.

They are being judged in part by how many retweets they get

before January 13

of the 30-second video of their proposal.

Here's how you can help! Retweet our tweet and ask your followers to retweet it, too. The only way we have a shot at this with the help of folks like you, so please retweet our video soon!






- SFUSD- Teacher Special Assignment
- AIDS 2020- Local Communications Officer, Local Resource Mobilization & Development Officer
- Sunday Streets/Livable City Internships ; Event Ambassador
- Health Plan of San Mateo- Program Manager
- Health Plan of San Mateo- Healthcare Financial Analyst
- Health Plan of San Mateo- Provider Services Program Specialist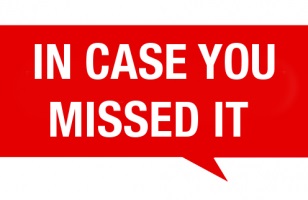 - Mexico's sugar tax effective for reducing soday purchases: new data
- Diet soda linked to increased risk for diabetic retinopathy
- Sugar soda tied to higher risk of chronic kidney disease
- No evidence of sugar substitutes' health benefits, finds study
- Get your new year off to a healthy start with these 10 resolutions