By Amy Portello Nelson

Thank you to everyone who participated in the 2011 Shape Up SF Walking Challenge. This year's program was a great success! We kicked last year's numbers out of the park with our incredible participation this year. We had a total of 2,997 participants (nearly 200 more than last year) who logged enough physical activity to equal 347,737 miles! That's the equivalent to walking 14 times around the Earth. Last year's numbers were only about 10 times around the Earth, so we added almost 100,000 miles this year. It's incredible to see how committed everyone was to the program, both past participants and those adopting the program for the first time. Congratulations especially to the 94 teams who completed the 1,016 mile challenge within the 10 weeks and our TOP TEAM, the SUNSET STARS who logged a record 26,467 miles!!! For all teams that completed the Challenge, check your mailbox for a special team prize!

To everyone, thank you so much for your dedication and remember that the website is LIVE year-round for your use. If it helps you stay motivated, keep logging those miles at
www.shapeupsfwalkingchallenge.com!

Shape Up SF also wanted to put in a final plug for our Closing Ceremony
Celebration happening this Thursday. All participants are welcome! Here are the details:

Sports Basement-1590 Bryant St
Thursday, May 19 5:30pm-7:30pm
FREE appetizers and drinks, music and PRIZES! All participants are welcome to attend!
Please RSVP at www.brownpapertickets.com/event/174063

DCYF is proud to once again sponsor the Summer Food Service Program in San Francisco from June 6-August 5, 2011. A financial contribution from
the City of San Francisco along with a grant from the Walmart Foundation has made it possible for us to continue this wonderful program that provides FREE lunches and snacks during the summer months when school is not in session. We are proud to be working with the San Francisco Food Bank and local small business, Kid Chow, to provide healthy, delicious food to the youth of our City. Sites are open to anyone 18 and under to receive a FREE meal (no sign ups or qualifications necessary) during their advertised days/times. DCYF is still finalizing all the exact times of service, but a list of approved sites can be found online at http://sfkids.org/Content.aspx?id=11872. During the summer, families can call 2-1-1/3-1-1 or visit www.sfkids.org to find updated information about open sites and the days/times when food will be served to youth in their neighborhood. For more information about this program, please contact the Summer Food office at 415-554-9519 or summerfood@dcyf.org.


With just two weeks left in the school year, the SF Safe Routes to School Coailtion is busy wrapping up the last few bicycle and pedestrian safety classes at our 15 Safe Routes to School sites.

We are nearing the end of the first 2-year SF Safe Routes to School grant and gearing up for our next cycle that will begin on September 1, 2011. The new grant will have a greater focus on the environmental benefits of walking and biking to school. For more information about the program, visit www.sfsaferoutes.org.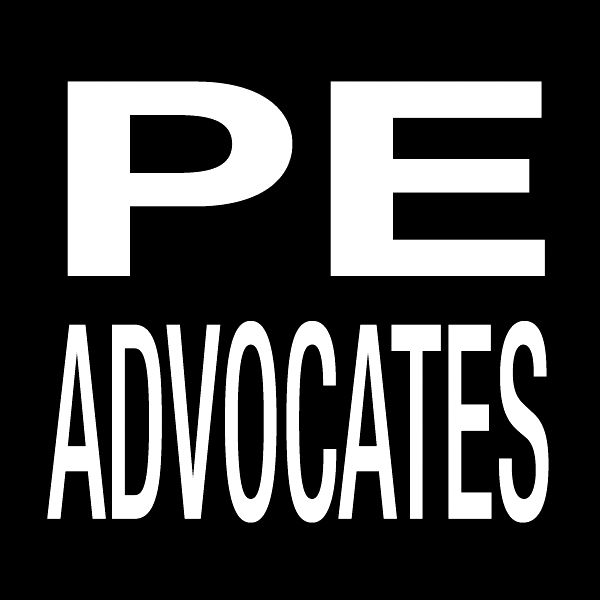 By Marianne Szeto
The PE Advocates are working on logistics for the PE Forum in August where Dr. John Ratey, author of SPARK: The revolutionary new science of exercise and the brain, will keynote, and where we will share the results of the PE assessment and policy recommendations to support SFUSD in meeting state mandates for PE.

The PE Advocates have developed a number of outreach materials that are available for download as PDFs that include:
Talking points that can be used at PTA meetings;
A handout that distinguishes between physical activity and physical education, and provides data points for how PE benefits health and learning; and
An outreach postcard, perfect to keep with you at all times to promote PE.
Just visit www.shapeupsf.org/outreach. To endorse the work of the PE Advocates, visit www.shapeupsf.org/PE/endorse.


SEFA was lucky to have a Rachel Pringle from Green Schoolyard Alliance at the April monthly SEFA meeting. The group learned about the status of school gardens in the Bayview, and is hoping to find ways to be engaged with these important venues for teaching about food and nutrition within schools.

The SEFA Food Guardians were excited to be invited to speak with youth in the Bayview YMCA's Just4Girls program, in order to teach about nutrition and the community food environment.On April 28, three of the Food Guardians led a workshop about the amount of sugar in different snack foods, and the effect of excess sugar upon health. They spoke about ways to incorporate healthier snacks into their diet, and how important is is to demand that local stores carry foods that support our health.
The Food Guardians also got more involved with gardens themselves this month as they planted their first demonstration kitchen garden at the Bridgeview Teaching and Learning Garden, at Revere St. and Bridgeview St in the Bayview. This educational community garden is part of the Quesada Gardens Initiative, and the Food Guardians planted their first crop of spring and summer vegetables into the garden beds this May. Come by and visit the garden to see for yourself!


By Marianne Szeto
Next week, Shape Up SF will be receiving a shipment of Rethink Your Drink pledge cards. If you are interested in getting a suppy for your program, please let us know! They are available in English, Spanish, and Vietnamese. (Chinese will be available soon).
---
On Thursday, May 19, at 4 p.m., Rosa Parks Elementary School on 1501 O'Farrell St at Webster, seniors from the Bayview Adult Day Health Center and student artists from the San Francisco Unified School District and Wu Yee Children's Services will be taking bows as the winners of the "ReThink Your Drink" poster contest and kick off for San Francisco's annual Soda Free Summer. Shape Up SF will be providing a jumpy house for the youth to enjoy.

The poster contest was sponsored by the San Francisco County Nutrition Action Plan Committee (SF CNAP) and funded by the USDA, the City and County of San Francisco's Department of Aging and Adult Services and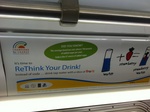 Rainbow Grocery, the "ReThink Your Drink" campaign challenged students to submit art work that would encourage people to drink water with fruits and vegetables, instead of sweetened beverages. The winning works of art have been transformed into posters currently on display on MUNI buses.
At Thursday's press event, 11 of the senior artists and students from the SFUSD and Wu Yee Children's Services will be on hand to beam, have their photos taken next to their winning poster entries and receive congratulatory remarks from representatives from the USDA and members of the San Francisco CNAP. Highlights of the series of Healthy Snack parties held in SFUSD classrooms to celebrate the "ReThink Your Drink" campaign will also be on display,
This summer marks the fourth "Soda Free Summer" in not only San Francisco, but across the Bay Area where thousands of participants have taken the pledge to be soda free and to replace their soda consumption with water. Visit www.sodafreesummer.org for more information about the campaign.
Food Systems Updates By Paula Jones
The San Francisco Unified School District, the San Francisco Food Bank and the Department of Public Health (EHS) are taking a close look at the school meals program and identifying opportunities for the school district to feed more kids better food.
Background: The school meals program is the largest meal provider in the city, serving 28,000 meals each school day. For many low-income children, it is a critical source of nutrition— yet many students do not participate, impacting their health and readiness to learn. SFUSD has made major improvements to school meals since 2004. The district has eliminated trans fats, now offers salad bars and other fresh fruits and vegetables daily, and uses whole grain pastas and breads. Adding a "Point of Sale" system has sped up the line while improving fiscal tracking and reducing social stigma. They have also provided more meal choices to students at middle and high schools. These enhancements have made school meals more accessible, fresher, and appealing to students— but significant opportunities remain.
How can school meals be improved? With full support of SFUSD, the SF Food Bank hired a consulting firm to study and make recommendations for improving the program (no district funds were spent on consultants). The firm has worked with many districts on food service programs. They've already completed a week long site visit to SFUSD interviewing district, school and cafeteria staff, parent representatives and community leaders, in addition to observing school lunch periods. Final recommendations are expected in fall 2011 and will be shared with the Board of Education and the public.
How You Can Help: Complete the survey and encourage others to do the same— the more people participate, the more the study will reflect the interests of the community. Particularly critical are the opinions of parents, whether or not their children currently eat school meals. Parents, students and school staff can complete the survey online at www.prismaticservices.com/sanfrancisco.html. The Parent Survey is available in English, Spanish and Chinese.

If you have any questions, please contact Teri Olle at tolle@sffb.org.
---
What can I do?
CCPHA releases study to determine how much revenue each county would get from a $.01 per ounce tax on soda in California.
The study found that the soda tax would bring $1.4 billion -- $233 per student -- to local schools and communities. $1.15 billion will go directly to schools, a combination of $850 million through the Proposition 98 guarantee and $300 million to fund improvements in physical education and school lunches. Another $300 million will go to local communities for childhood obesity prevention efforts like youth sports and afterschool programs. The remaining 15% of revenues will fund statewide obesity prevention efforts and medically based prevention and intervention programs.
Sunday, June 12th, 11am – 4pm in the Bayview and Dogpatch. More details coming soon. Check www.sundaystreetssf.com for more information! RSVP on Facebook.



Get out and play this summer with SF Rec and Park! By Elton Pon
Youth summer camp registration is still open and, beginning May 21, you can register for summer programs for the entire family, including yoga class for mom, basketball for dad and dance class for grandma! Log onto sfrecpark.org today to browse our entire catalog of offerings.