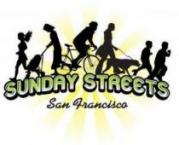 The 2011 Sunday Streets season starts THIS SUNDAY, March 20, along the popular Embarcadero route. Please note that there are a few changes to the program this year: new hours – starting and ending an hour later each day – 11:00 am to 4:00 pm; Revised program guidelines that create more opportunities for locally produced activities, performances and programs along each route; and a new route in Chinatown-North Beach – date to be determined.

Sunday Streets is a series of events put on by the City of San Francisco to encourage health, community and fun, inspired by similar events in cities throughout the world. A Sunday Streets event creates a large, temporary, public space by closing off stretches of a neighborhood's streets to automobile traffic, and opening them to pedestrians, bicyclists, and activities for several hours on a predetermined Sunday. For more information, please visit www.sundaystreetssf.com.



Summer Camp Registration Begins Saturday, March 19!
By Elton Pon
Parents, summer is just around the corner. Why not have your child experience what thousands of kids do each summer? Rec and Park is offering 67 different summer camps this year, including traditional camps like sports camps, Silver Tree and Pine Lake, and a number of new and exciting offerings like Action X Camp, Early Childhood camps, Camp Gourmet, Camp Azure, fishing camps, arts camps, Eco Adventure Camp and Camp Improv. Log onto www.sfrecpark.org today to browse our catalog and find out how to register. Get out and play!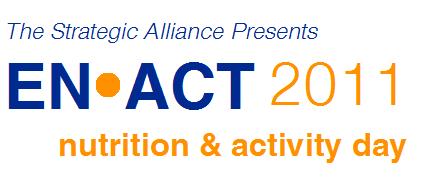 Register for 2011 ENACT Day and join community leaders from all parts of California, coming together in Sacramento to advocate for improved nutrition and physical activity environments.
Wednesday, May 4th, 2011, 9 a.m. – 3 p.m.
Morning session, St. John's Lutheran Church, 1701 L Street, Sacramento
Afternoon session: State Capitol, 10th Street and Capital Mall
Lunch will be provided!
Download the registration flyer (PDF)





Spend the Summer Working in a National Park
This summer, you could be part of a team that works on outdoor service projects while exploring and learning about the local national park. Check out these two exciting program opportunities:
LINC (Linking Individuals to the Natural Community) During this six week program, local students assist with service projects, attend leadership workshops, and take field trips to special park sites (like Alcatraz Island and Muir Woods). Projects and activities vary by week and include trail work, plant propagation, and habitat restoration. All activities are linked to park priorities and provide critical support to the park. Students also participate in a four day camping and service trip to Yosemite. High school students who are open to new experiences, eager to learn new skills, and interested in working outside are encouraged to apply. No previous experience necessary. Students will receive a $1,000 educational award and academic credit upon satisfactory completion of this six week program.
Restoration Youth Crew This five week program is designed for students who have some experience and/or exposure to working outside. Students should be looking to deepen their outdoor experience and learn new skills while exploring and restoring local national park lands. Participants in this program will work alongside field staff from both the National Park Service and the Parks Conservancy on natural resource restoration projects throughout the parks. The program provides a combination of intensive service work and hands-on learning with a specific focus on ecology, restoration, and land management. To kick off the program, students will participate in a three day backpacking adventure. Students will receive an $850 educational award and academic credit upon satisfactory completion of this five week program
The application deadline is April 8, 2011. Link to announcement, application form and more info.
Do you know a student interested in learning about a career in law enforcement?
This summer, PAL and the SFPD will be doubling the size of our PAL Law Enforcement Cadet program for youth by 50 new Cadets. The program includes an intensive 4-week Summer Cadet Academy and an internship and community service with SFPD during the school year.
Graduates of the Summer Cadet Academy will be placed in an internship at an SFPD District Station and/or SFPD Bureau starting this fall and continue throughout the school year. Cadets will have the opportunity to gain job and career skills in a structured environment supervised by police officers and will participate in police car ride-alongs, help at SFPD district station community events, and assist with station activity as needed. Additional benefits include college information partnerships with the University of San Francisco and City College of San Francisco. The program is designed to give participants hands-on job skills and leadership development experience and engage and encourage higher education for career development.
Please distribute and post this information to students at your school by encouraging students to attend an upcoming information session on April 7 6:00pm-7:00pm at 350 Amber Drive, San Francisco, Room 100.
The deadline for applications is April 22, 2011. Applications and additional flyers (English and Spanish) and SF Chronicle article about the program are available for download at www.sfpal.org/cadets. For questions contact cadets@sfpal.org or 415-401-4669.