What can I do?
Be Informed.
The Prevention Institute launched a video campaign last week called "We're Not Buying It," that highlights the deceptive ways that food and beverage companies target our kids with unhealthy foods—and calls for the federal government to help put the health of our kids before industry profits, by supporting federal government guidelines that would provide voluntary standards for the foods we market to kids. Get involved today! Get Invotl Fasdfas
Participate.


By Elton Pon

Join San Francisco Recreation and Parks on October 28, from 4-9 p.m., for Scaregrove, our annual Halloween family event at Stern Grove featuring carnival rides, hay rides, a haunted house, giant inflatables, live entertainment and food for sale. Cost is $8 per person for an all-access pass.
For more information, log onto www.sfrecpark.org.
---
The last Su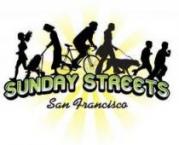 nday Streets event of the year is happening on October 23 in the Mission. Mark your calendars and be sure to check www.sundaystreetssf.com for more details on the route and activities!

---
Food Day on October 24
The first national Food Day, sponsored by Center for Science in the Public Interest, will take place on Monday, October 24. On Food Day, Americans will push for healthy, affordable food produced in a sustainable and humane way. Thousands of events are expected to be organized to celebrate healthy and delicious eating and to solve local communities' food problems.
Sen. Tom Harkin (D-IA) and Rep. Rosa DeLauro (D-CT) are the Honorary Co-Chairs for Food Day 2011. The campaign is backed by an advisory board comprised of anti-hunger advocates, physicians, authors, politicians, public-health experts, animal-rights advocates, and other leaders.

Check out all the San Francisco Food Day events!
---
sitSFGH Community Wellness Program Presents:
WORKING ON WELLNESS (WOW) FALL 2011 SERIES
SFGH Community Wellness Center's mission is to provide and promote quality, culturally and linguistically accessible wellness programs and services for the SFGH community of staff, patients, their families, and the surrounding community. Check out these Healing Moves Classes that are all FREE:
Mondays: Tai Chi in Spanish @ Noon (Begins Oct. 17th)
Soul Line Dancing @ 4 pm (Begins Oct. 17th)
Zumba @ 5 (Begins Oct. 24th)
Tuesdays: HeartBeet's Cooking Demos @ Noon (10/25)
Fusion Dance Workout* @ 3:30 pm
Wednesdays: Salsa* @ 5 pm
Yoga @ Noon (Begins Oct. 26)
Thursdays: Fusion Dance Workout* @ 3:30 pm
Fridays: Bollywood* @ Noon
Saturdays: Meditation Class @ Noon
Visit our website for a complete schedule of events.

---
15th ANNUAL FOOD JUSTICE CONFERENCE WELCOMES BAY AREA RESIDENTS | Community Events Open and Free To The Public
California Food and Justice Coalition and Food First invite local communities to participate in the free events organized around the food justice movement this fall during the Community Food Security Coalition's 15th Annual Conference Food Justice: Honoring Our Roots, Growing the Movement. Register for the conference by October 16 at www.communityfoodconference.org.
Community events offered at this year's conference will be free and open to the public. The conference itself has a full roster of events including workshops, short courses, plenaries and food justice tours. Community events will supplement the conference with educational opportunities to learn about food justice and engage with other community members on the issues.
The community events will begin on Friday, November 4th with a Food Justice Film Festival at the Marriott. On Sunday, November 6th, there will be a Hunger Banquet and Food Sovereignty Prize Ceremony and Fair. The Hunger Banquet lunch event, held at the First Unitarian Church of Oakland, will demonstrate the inequities of our food system and food access in the San Francisco Bay Area. At the Food Sovereignty Prize Fair later that day at the Marriott, organizations from across the nation will host interactive booths that share information on food advocacy work and feature speakers and the recipients of this year's Food Sovereignty Prize.
On Monday, November 7th and Tuesday, November 8th, there will be community workshops at The California Endowment that cover topics which include urban agriculture, indigenous communities and food security and rural food security. Also on Tuesday is a Soap Box event at Frank Ogawa Plaza, providing an opportunity for residents to hop on the soap box and share thoughts on food justice and food sovereignty. Throughout the conference, maps will be available for the public to enjoy a self-guided tour of the community gardens, urban agriculture and Community Supported Agriculture projects.
"This year we are bringing the conference into the community and the community into the conference. The grass shoots and the grass roots are going to come together in new and powerful ways to build a better food system" said Eric Holt-Gimenez, Executive Director of Food First.
For more details about these events, please visit the website.

About The California Food and Justice Coalition
CFJC is a coalition of community-based efforts working to rebuild a food system that is sustainable and healthy for all. We believe that access to healthy food is a basic human right and that all activities from farm to table should be socially and environmentally-just. Our members feel the current food system is broken and that advocacy, organizing and education are key tools in addressing this problem. The organization's website is www.cafoodjustice.org; Twitter: cafoodjustice; Facebook.
About Food First/Institute for Food and Development Policy
Food First is an Oakland-based organization that shapes how people think by analyzing the root causes of global hunger, poverty, and ecological degradation and developing solutions in partnership with movements working for social change. The organization's website is www.foodfirst.org; Twitter: @foodfirstorg; Facebook.