Dear Shape Up SF Member,

We have so much exciting news this month! First I'd like to share that the Kaiser Permanente has funded the Bayview HEAL Zone for a 3 year, one million dollar award. The goal of this funding is to make visible changes around food and physical activity in the Bayview HEAL Zone over the course of three years. This funding will allow us to allow our existing initiatives around healthy food access, Safe Routes to School, Rethink Your Drink to be better integrated. We aren't quite launching the initiative yet, though! The first three months, we're hearing from the community as to their needs, wishes and desires as it relates to creating an environment that makes physical activity and healthy eating easy, accessible and fun. The SEFA Food Guardians have been actively engaging with community members through events and meetings to hear from residents; this feedback will be incorporated into a final community action plan that we submit at the end of September to Kaiser Permanente. From there, the work really kicks off! We are proud to be selected by Kaiser Permanente and look forward to making those tangible changes!

It's mid August so that must mean it's time Back to School... if you are a public school parent in San Francisco anyway. So what better way to start the school year off than learning about how Physical Education can help improve health AND academic performance. Last week, Shape Up SF's PE Advocates brought Dr. John Ratey, author of SPARK: The Revolutionary New Science of Exercise and the Brain and Associate Clinical Professor at the Harvard School of Medicine, to the Bay Area. Dr. Ratey spoke to classroom and PE teachers, school administrators, researchers, physicans, community based organization leaders, parents, PTA representatives and many others during the course of his two day, three event visit. Dr. Ratey presented a wealth of facts and studies - here are a few.

Did you know?
A morning bout of 20 to 30 minutes of moderate to vigorous physical activity for elementary school aged children will provide enough brain stimulating exercise to last the whole day.
There is a positive correlation between students who score well on California's FitnessGram and those who score well on California's CST tests in Math and English Language Arts.
"Brain Breaks" - brief 4-6 minute interludes - have been shown to help students improve their attention ... and their test scores.
A moving body = A thinking brain.
Exercise is like taking a little Prozac & a little Adderall.
Our partners at UCSF also presented preliminary findings from the PE assessment they conducted last spring (2011). From this work, we learned that when children are getting PE, they are engaged in moderate to vigorous activity over half the class period. That's the good news, as it exceeds the 50% benchmark. Unfortunately, elementary school students are not getting nearly enough PE during the school day; and often students in lower performing, poorer schools get disproportionately less PE. Providing PE for all students is the most equitable way to ensure that ALL children get the health and academic benefits of physical activity.

We look forward to releasing the final PE Assessment report and accompanying recommendations later this Fall. In the meantime, please don't miss out on hearing the 2011 CA Teacher of the Year, Darrin Curtis, a PE teacher in San Diego, at Sports Basement Bryant on August 25, 6:30 - 8:00pm. Download the flyer (PDF).

Lastly, we want to hear from you as to your opinions about Shape Up SF Coalition meetings. Many people are engaged on a regular basis in our monthly Southeast Food Access, Safe Routes to School and PE Advocates meetings as well as engaging in our Walking Challenge, Soda Free Summer and Summer Lunch programs. So what type of meetings/meeting schedule can best keep the movement to create environments that make physical activity and heatlhy eating easy? We look to you for your sage advice

here

.

- Christina Goette

---
What's Shape Up SF doing?
What can I do?
Be informed.
Participate.
Jobs.

By Amy Portello Nelson
DCYF Summer Food Program - SF Dept of Children, Youth and Their Families has just concluded their 9-week Summer Food Program, a USDA-funded child nutrition initiative designed to provide free meals for youth 18 and under when school is not in session. The program ran from June 6 to August 5 at 84 sites around the city that included churches, Rec and Park clubs, summer camps, schools, housing complexes, and more. Not all programs were offering food all nine weeks and sites had the option to offer free lunches, snacks or both, depending on what their site could accommodate. Nearly all sites were open to anyone from the public to walk in during the mealtime to receive meals, the amount of food available at each site fluctuated depending on the day's anticipated attendance. The goals of this year's program were to increase the number of youth that receive a meal and also to ensure that the meals are being eaten. Although all the numbers have yet to be tallied, so far it seems that one of those goals was met and another still needs work.

Based on the amount of meals available versus the amount served to youth, 2011 saw an increase of 9% in the lunches being served. This means there was less wasted food at sites. DCYF also heard first-hand from sites that this was due to the new local lunch vendor, Kid Chow, providing fresh, delicious food that was being eaten and producing less waste than past years. 87% of the lunches available were served to youth this summer. This suceess is imperative to the Summer Food Program's success to ensure that youth are getting the nutrition and energy they need to thrive during the summer months and learning to enjoy healthy foods. Menu items from the mostly local and organic food included chicken and bean burritos, hoisin honey chicken wings, and pesto pasta salad. Additionally, the number of snacks served in 2011 was over 3,000 more than in 2010, even though there were nearly 20,000 less snacks available at sites. This has resulted in significantly less wasted food.

Although the meal consumption was greater, DCYF did see a decline in the overall numbers of meals available at sites and lunches consumed. In 2011, approximately 151,000 lunches were available at sites around the City. This was 24% less meals available than last year, but DCYF was obligated to sponsor 37 less sites this year as well. Of the number of lunches actually served to youth, there was only a 15% decline, which is not great, but better than anticipated given the significantly fewer meals available. DCYF was hoping that the meal quality and diversity would help increase participation, but will be looking into greater efforts in community outreach and family programming at sites next summer.

Overall, this year's program was successful in serving nearly 132,000 lunches and over 87,000 snacks to youth in San Francisco this summer. On average, about 3,000-4,000 children were served daily during the program. DCYF is proud to continually support this program next year as well. SFUSD and other community based organizations in San Francisco also sponsor Summer Food Programs in various areas of the City. Data for their programs is not included in these numbers.





By Cynthia Flock
This past July, SF Safe Routes to School submitted a grant application to Caltrans to continue funding in SY 2013-14 to promote safe and active walking and biking to school. We will find out if Caltrans has accepted our grant proposal this Fall.

Preliminary results from the evaluation of the first two years of SF-SRTS show that family vehicle and walking remain the two most frequently used modes of travel to/from school. Mode share changed only slightly for several individual schools between the beginning and end of the grant, though this change may be due to a fluctuating sample size in travel tallies and parent surveys. Marshall Elementary had a high response rate throughout and showed significant increases in walking and decreases in family vehicle use. Another notable observation is the overall program increase in walking (5%) and decrease in driving (8%) for students living within a ¼ mile of school. The top concerns affecting a parent's decision to allow or not allow their children to walk or bike to school included safety of intersections, distance, amount of traffic, speed of traffic and violence/crime. These 5 issues fluctuated from the beginning to the end of the grant period with distance and violence/crime becoming less of a concern for parents.

Over the last few weeks, SF-SRTS has been planning our outreach strategy for the start of the new school year. We will emphasize more parent outreach this year by presenting at Kindergarten orientations, Back to School Nights and PTA meetings at the 15 participating schools. These presentations will be conducted by representatives of the SF-SRTS coalition and will be the first of many opportunities for school parents to get the SRTS message about walking, biking and carpooling to and from school. Visit www.sfsaferoutes.org for more information about Safe Routes to School in San Francisco.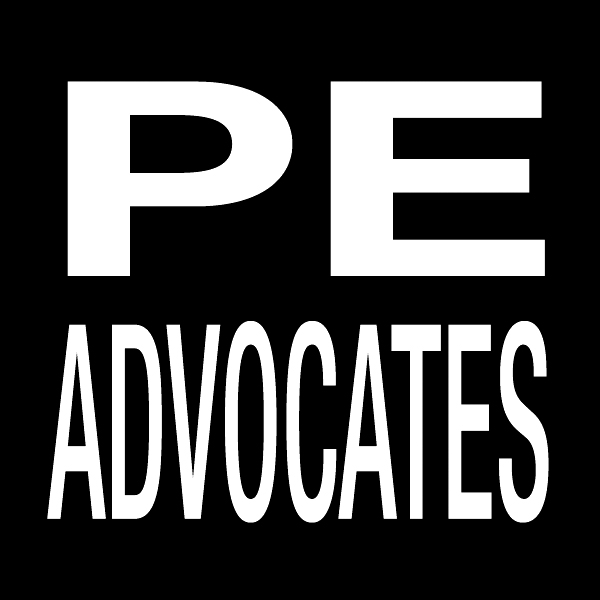 By Marianne Szeto

Shape Up SF has just concluded our first grant cycle with the Childhood Obesity Prevention Program, and we are very pleased to announce that they will be funding us for another two years!

Our longterm goal was and remains for every child to get daily, quality physical education, but through this past year, we've learned some very important lessons - the biggest perhaps, being that we have a lot of work to do to raise awareness among the school community, parents, and policymakers about the myriad benefits of physical education and increased physical activity during the school day.

This past year, we've spoken with and heard from many administrators who understand the importance of PE, but struggle with implementation. Not surprisingly, time and money remain the biggest barriers. We will create and offer tools to support teachers and administrators to increase the amount of physical activity students get, with the ultimate goal of increased PE.

To that end, the next two years will be focused on raising awareness by developing case studies of three local schools that are successfully implementing PE or physical activity during the school day. Case studies will be written and filmed in order to easily promote their successes and best practices at getting their students moving, and helping to document the resulting benefits.

At the same time, the PE Advocates will also be focusing on policy makers and presenting at Board of Education meetings to get PE on their radar, and to get their support of our policy recommendations. The next board of education meeting is August 23rd, where we intend to give a brief snapshot of what we've accomplished, invite them to hear Darin Curtis (PDF) speak at Sports Basement on August 25, and hopefully lead them in a fun and engaging "brain break"!

Shape Up SF owes a huge thank you to all of our partners and PE Advocates for all their hard work and dedication to making our PE Forums possible and such a success. Special thanks go to:
UCSF (and especially Kristine Madsen, Hannah Thompson, and Jenny Linchey) for doing a phenomenal job with collecting, analyzing, and presenting preliminary data on our PE assessment.
SFUSD's PE Department was with us at the table every step of the way, and we look forward to continuing to support their efforts to provide quality PE to SFUSD students.
Dr. Patricia Gray of the Bayview Superintendent Zone for allowing us the time during their professional development day to host our PE Forum.
SF Bay Health Improvement Program, a project of UCSF's Clinical and Translational Sciences Institute, and SF General Hospital's Wellness Program for co-sponsoring our event at the Community Health Network.
Thank you to our funders, without whom, this work would not have been possible:
Please let me know if you'd like to be added to our PE Action Listserv (PEAL).
By Tracey Patterson
SEFA had a very productive coalition meeting on July 26. In a special meeting facilitated by SEFA co-chair Jacob Moody, SEFA members reflected on work completed over the past 4 years, and assessed successes and work remaining to be done in regards to improving access to healthy foods, promoting nutrition education and awareness, and supporting urban agriculture in the Bayview. This productive meeting laid the groundwork for future plans and goals for projects and activities.

On August 2, SEFA Food Guardians participated in a press briefing with Supervisor Eric Mar at City Hall in regards to the SF Healthy Meals Incentive Ordinance and our national success in moving McDonalds, Burger King and big fast food to commit to serving healthier kids meals. Along with Supervisor Mar and representatives from SFDPH, Corporate Accountability International, and SFUSD parent leaders, the Food Guardians spoke about the impact of this progressive policy advocacy, and the need for greater access to and promotion of healthier foods in all neighborhoods.
The SEFA Food Guardians were also out at many community events this summer, promoting their efforts and engaging the community. At the National Night Out on August 2 and the BMAGIC Back-to-School event on August 13, the SEFA Food Guardians staffed a table and asked community residents for their advice and ideas about programs and community improvements that would make it easier for them to eat healthier and be more physically active. Local, organic fruit donated by the SF Wholesale Produce Market was given to those who stopped by the table to talk and participate in our activities.



Summer vacation may be over but that doesn't mean that we should return to consuming sugary drinks! Rethink your drink all year round!

The Boys & Girls Clubs of San Francisco has participated in the Soda Free Summer Campaign since 2007. This year, 7 members and alumni from Columbia Park and Tenderloin Boys & Girls Clubs submitted entries to the New American Media's Soda Sucks contest. See their amazing entries in the column to the right.

Create a video that broadcasts to the world why you will have a soda free summer!
Inform and inspire others to have a soda free summer too!
Follow our Rules and Submission Guidelines.
A panel of qualified judges awarded each video a score of up to 25 points in each of these categories: educational, inspirational, and original.
Results from public votes can add up to 25 points to the entry's total score.
Six fabulous prizes will be awarded to the six videos with the most points:
One grand prize winner gets a $500 gift card.
Five runner ups will each get a $100 gift card.
Be sure to:
Cast your vote.
Tell all your friends to vote.
Come back to this site on August 31, 2011 to see the winning videos!
This contest is sponsored by Alameda County Public Health Department's Nutrition Services Program and the Soda Free Summer Campaign.

Be informed.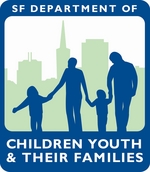 The San Francisco Department of Children, Youth, and Their Families (DCYF) is happy to present its recently released 2011 Community Needs Assessment. This report provides rich information about the current needs of San Francisco's children, youth, and families, and will inform the development of a strategic funding plan, called the Children's Services Allocation Plan, to guide DCYF over the next several years, a critical time in the lives of San Francisco's children, youth, and families.

You can download a copy of the full 2011 Community Needs Assessment report, as well as the Report Overview, which highlights the main themes and findings of the full report.

The 2011 Community Needs Assessment report includes only the 2010 Census data on children and youth in SF that was available as of May 2011. Since May, the U.S. Census Bureau has released more detailed data, including neighborhood-level data. For more information, visit www.dcyf.org.

Farm Bill: What does it mean for me?
Thursday, August 25
5:00 - 7:00pm
West Oakland Library, 1801 Adeline Street, Oakland, CA
Wednesday, August 31 5:00 - 7:00pm Tassafaronga Recreation Center, 975 85th Avenue, Oakland, CA

Free and open to the public!

If you have questions or to RSVP, please contact Sabrina Wu at sabrina@hopecollaborative.net or 510-444-4221 or Lotta Chan at lchan@cafoodjustice.org.

Participate.

Discover what SF Rec and Park has in store for you this fall, including hundreds of classes and programs for the young and young-at-heart. Classes run through December 15 and include aquatics, waterfront sports, arts and digital media, dance, sports, skateboarding, fitness classes and outdoor recreation. Also, check out our robust Scholarship Program, because everybody deserves to get out and play! Click here to register today.

Growing Inspiration Farm Tour
To Swanton Berry Farm and Catalan Family Farm
Sunday, August 21
Just $25!
Highlights:
Hear the stories behind 2 inspiring, groundbreaking organic farms.
See where your food is being grown. Get all your pressing questions answered by people who work on the farms.
Pick your own blackberries: go home with purple fingers and a happy tummy!
Enjoy lunch at the Swanton Berry Farm Stand, including soup made from their veggies, salad made with farmers market ingredients, and (organic, union labor) strawberry shortcake!
Leave the transportation to us: relax, read, or chat with a friend on our comfy air-conditioned bus
The price can't be beat!
Julie Cummins
Director of Education
Center for Urban Education about Sustainable Agriculture (CUESA)
Phone: 415.291.3276 x106
http://www.cuesa.org/

Job opportunities.

Healthy Food and Beverage Policy Consultant
Background
The Bay Area Nutrition and Physical Activity Collaborative (BANPAC) is seeking submittals from qualified individuals or consultants to act as a part-time Healthy Food and Beverage Policy Consultant. This consultant will be responsible for assisting community based organizations across the Bay Area in developing and implementing healthy food and/or beverage policies. The Healthy Food and Beverage Policy Consultant will report to the BANPAC Coordinator and the BANPAC Leadership Council. The funds for this position have been provided to BANPAC through a generous grant from Kaiser Permanente.

Responsibilities
The Healthy Food and Beverage Policy Consultant responsibilities will include, but are not limited to:

Identifying and securing a minimum of fifteen community based organizations (CBO) across the Bay Area Region that are interested in developing a healthy food and/or beverage policy.
Providing technical assistance and support to each CBO on the development of draft healthy food and/or beverage policy language.
Making presentations to CBO staff or appropriate leadership to demonstrate the need for healthy food and/or beverage policies or to provide information on draft policies and ideas for implementation.
Assisting the identified CBO's with policy implementation including the development of a policy brief or other materials as needed.
Preparing a project timeline to be approved by the BANPAC Leadership Council.
Attending BANPAC Leadership Council meetings as required and providing the Leadership Council with updates on progress.
Preparing a final report for each of the fifteen organizations that passed healthy food and/or beverage policies including all technical assistance and support provided.
To assist the Health Food and Beverage Policy Consultant in this work, the BANPAC Leadership Council (BANAPC) will provide the following support:
Assistance in identifying Bay Area Region CBOs that are likely candidates for implementing healthy beverage and food policies.
An orientation to BANPACs Pledge the Practice! Pass the Policy! Healthy Food and Beverage Policies Educational Toolkit that can support the consultant/s in their work.
Provide the Healthy Food and Beverage Policy Consultant with Pledge the Practice! Pass the Policy! Healthy Food and Beverage Policies Educational Toolkits for each organization that agrees to develop, pass and implement healthy food and/or beverage policies.
Provide a financial incentive to every organization that develops and implements a healthy food and beverage policy. As outlined in the accompanying Implementation Incentive levels for BANPAC'S Healthy Beverage Policy Program document, the financial incentive ranges from $250 to $600 depending on the size of the organization and the policies passed.
BANPAC would like the Healthy Food and Beverage Policy Consultant to attend the September 14 BANPAC meeting in San Jose. At this meeting BANPAC will introduce the healthy food and beverage policy consultant and will look to start the CBO recruitment process among the meeting participants.

Experience Desired
Qualified candidates should possess education and/or experience equivalent to a Bachelor's degree in the field of Health, Public Health, Nutrition or a related field and three or more years of experience working on nutrition or obesity prevention programming within an organization or as a consultant to an organization. Experience working with organizations on policy development is highly preferred.

Qualified candidates will have knowledge of:
Health, nutrition and related initiatives
Bay Area community-based organizations
Microsoft word, Power Point and Internet applications
Qualified candidates will have the ability to:
Build relationships with BANPAC Leadership Council members and CBO staff in order to effectively accomplish the goals of this project
Demonstrate initiative in collaborating with CBO's and follow-through in providing support that is requested
Speak before small and large groups
Work independently
Project Duration and Funding
The anticipated start date of this contract is September 1, 2011 with an end date of May 31, 2012. This position is part-time and will average approximately 10 to 15 hours per week.

Travel Rate: Travel to provide technical assistance to CBO sites will be reimbursed separately from the Hourly Rate at $0.555 cents per mile. Travel to BANPAC meetings or meetings with BANPAC staff will not be reimbursed.

Contract Amount: The entire contract amount shall not exceed $22,500. This amount is based on the recruitment of a minimum of 15 community based organizations that develop, pass and implement healthy beverage and food policies. Travel costs shall not exceed $1,000.

Submission Instructions
Individuals and consultants interested in being considered must submit:

1) A resume
2) A cover letter that describes:
Examples of experience working in the field of health, Public Health, Nutrition or Related Field·
Highlights of experience working with organizations on policy development, if applicable.
Evidence of presentation and organizational skills and the ability to provide technical assistance.
Demonstration of success in working independently
3) A Cost Response Form (see below)

Application Deadline
The resume, cover letter and cost response form are to be submitted by email no later than Monday, August 22, 2011 at 5:00 pm and should be submitted to Joe Prickitt at Joe.Prickitt@phd.sccgov.org

Selection Process
BANPAC will review proposals and select individuals or consultants to be interviewed. Based on the resume, cover letter, proposed costs, and the interview process, an appropriate individual/consultant(s) will be selected.

All questions regarding this job posting should be submitted via email to:

Joe Prickitt
Joe.Prickitt@phd.sccgov.org
Director, Network for a Healthy California - Bay Area Region
Santa Clara County Public Health Department
1400 Parkmoor Avenue, San Jose, Ca 95126, Suite 120B
Phone: 408-793-2710

COST RESPONSE FORM

Each applicant for the Healthy Food and Beverage Policy Consultant position shall submit a Cost Response Form with their proposal based on the Scope of Work outlined in the Healthy
Food and Beverage Policy Consultant Job Posting. Costs must include all cost associated with this project including travel and other expenses. Please contact Joe with the format for the cost response form.


pLEASEppL
August 2011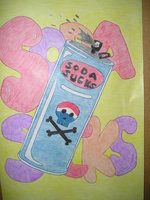 Lisa T., Age 16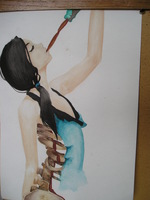 Aureiia T., Age 20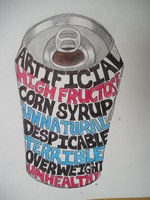 Elizabeth T., Age 19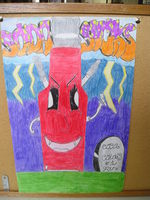 Brendae R., Age 17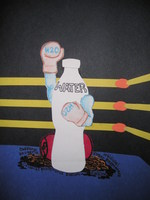 Alezandria T., Age 19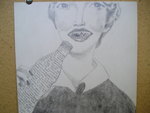 Hossana R., Age 15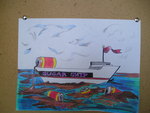 Elizabeth T., Age 19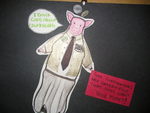 Alezandrea T., Age 19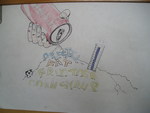 Yasennia Age. 16

Thanks to our gold medal partners:








Find us on