Join us for an energized Nia Workshop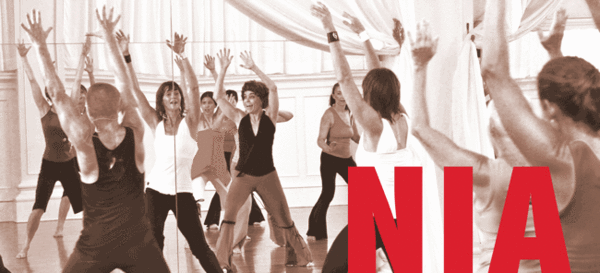 with Alice Heller and a world music twist
November 17th, Saturday, we will have a fun workshop with Alice Heller doing Nia. Alice Heller has been doing dance workshops with us for years, and we are very excited about this one. What is Nia? Nia is dance arts (like jazz), martial arts like Tai chi / Qi gong & Taekwondo, Healing arts like Yoga & Alexander technique, and freestyle dance, then you add world music and you have a recipe of an enlightening and invigorating workout! All abilities and all ages.
Learn more and Register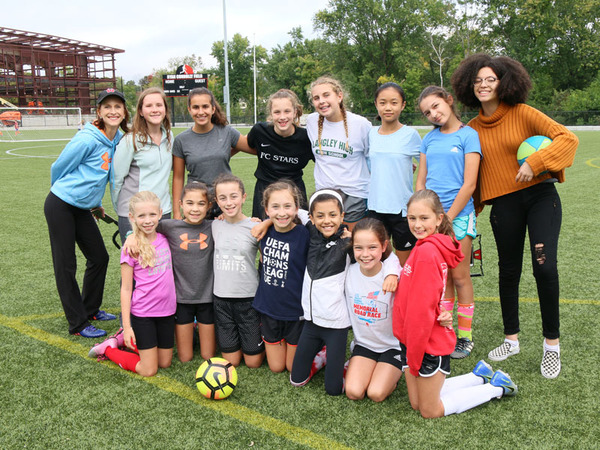 Local 6th Grade Soccer Players in Brio Music Video "Perfect"
This October our interns Leila and Sophie filmed at the Winchester's Ryan Connoly Field with the Winchester Soccer Club 6th grade girl soccer players and actor, Peter Awerbuch, for Brio's music video "Perfect", the original song for Brio's movie "The Portal". The song is about acceptance of yourself and others. The music video has three different stories about acceptance. In this scene, it is about a young man in a wheelchair, he is watching the soccer players playing in the field ...
Read More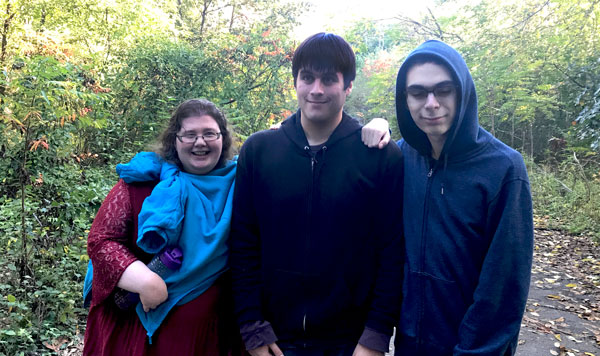 Brio Interns Make Halloween Videos
October can be a time of spooky fun. Our interns participated in making videos for Halloween. Michael Ryan from NuPath loves to cook, so he made a cooking video showing the recipe of Frankenstein Krispies, Eric MacArthur researched, wrote and did the voice over for the story of Halloween and the Jack O'Lantern, and all of the interns of our Friday group and Derek Sooley from our Tuesday group worked on Horn Pond Hauntings ....
Read More
This year Brio is working with interns from Winchester, Woburn, Stoneham, Brookline, Burlington, and Lynn. Subscribe to our YouTube Channel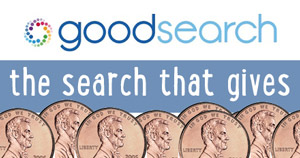 Goodsearch for Brio
It's easy to give to Brio - just search with Goodsearch. No cost to you. Your daily searching on the web adds up for Brio! Check out Goodshop too - you get online discounts or free shipping and a little goes to Brio! Every little bit helps our cause!