Chance to Win Two Red Sox Tickets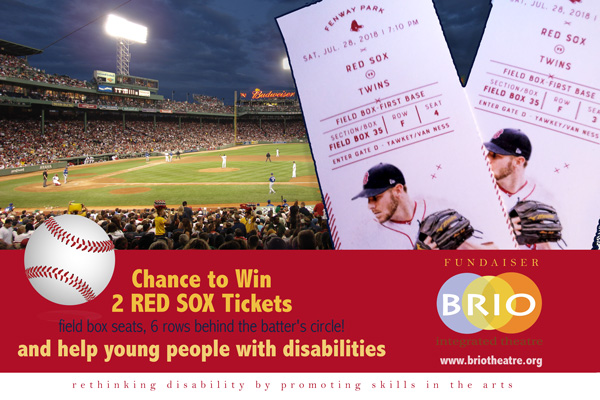 Get ready for some of the best seats in town!
One of our supporters has donated their two prized seats just behind the batter's circle (worth $350 - Field box seats, 6 rows behind the batter's circle). Makes a outstanding gift for a Red Sox fan, or a treat for yourself and is tax deductible. The money will go to our internship program this fall for our younger Friday afternoon group, plus the Nupath and EMARC daytime interns.

The game is July 28th- Red Sox vs the Twins- at 7pm. Should be a great night game and imagine being so close to the action! You deserve the chance for this sporty treat and your donation will help Brio. A Win-Win situation!
Raffle Tickets start at $20 for 1, $50 for 3, $80 for 5, $150 for 10.

We will be at the Winchester Farmers Market in the organization booth. Come on by it's a great place to buy local foods, hear great music, and play in the grassy common under the shade of the Ole Oak tree. We will have creative fun for the kids.

For More Information and link to buy a raffle ticket
July Portal Movie Screening in Winchester


We are screening the Portal Movie at the Winchester Public Library July 26 at 6:30pm. This award-winning film was written by Nick Stavre and Alexandra Sturm, acted by the students at Burlington High Labbb, costumes and props by our interns and staff, and supported by a whole community of generous folks.
We will be also be featuring a short animation Carrotastrophie by Troy Barrett.
We had some technical difficulties the last time, but we have solve that problem.
So let's gather together on July 26 and watch this fantastic all-abilities film!
Read More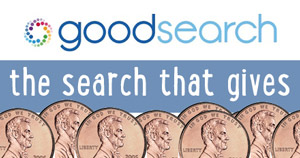 Goodsearch for Brio
It's easy to give to Brio - just search with Goodsearch. No cost to you. Your daily searching on the web adds up for Brio! Check out Goodshop too - you get online discounts or free shipping and a little goes to Brio! Every little bit helps our cause!