Hello Brio Friends,

#GivingTuesday is a global day of giving fueled by the power of social media and collaboration. This year it is on November 27th.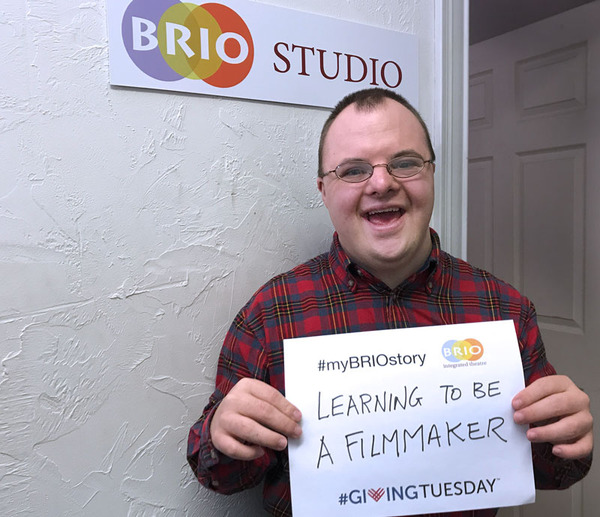 Our interns have surpassed many of their goals this year. Like Nikos Wallingford, who visited the FULLer Cup in Winchester and interviewed the owner, Laura Fuller. See video "Local Places: The FULLer Cup. Or the entire Friday Intern Group who worked on the local video project "The Ghost Stories of Horn Pond." Staff member shown above, Sebastian, helps with the filming at Brio besides doing many office duties. We have two interns working on their SafeServ Certificate so they can intern with Koshari Mama at local indoor markets this winter and learn other job skills that will allow them greater independence in their future. We encourage our interns in all groups to write about their interests, so go to the Brio Interns' blog to see what they are writing about.

We have been so fortunate to have support from some great sponsors who believe in our mission of accessible arts programming and equal opportunity for people of all ages and abilities. Most of all, we have YOU, our Brio community who are key to the success of our programs and are true change-makers.
Help Create More Brio Stories
Donate to Brio on #GivingTuesday