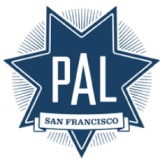 CNRA Grade 9 Ref Clinic!
Calling all new referees!
If you're at least 12 years of age and have experience in soccer, come officiate for PAL's Spring Soccer League!
Pay ranges from
$20-$40/game!
You will need to successfully complete the Grade 9 ref clinic before you can officiate. SFPAL will be hosting two Grade 9 clinics this pre-season.
This year the Grade 9 clinic is a two day course. You must complete both days in order to receive your Grade 9 badge.
The first clinic will be held on Friday February 7th and Saturday, February 8th.
The second clinic will be held on Friday, February 28th and Saturday March 1st.
Course fee is $50.
Follow the steps below to become a referee for PAL Spring Soccer:
3. Mail $50 fee and above forms to SFPAL at 350 Amber Dr. Rm. 203 SF, CA 94131 or call us and we'll
charge your Visa or Master Card.
***Details of the course to be given upon payment received***
If you have any questions, please feel free to ask! Email
ruben@sfpal.org
or call 415.401.4666.
---
| | |
| --- | --- |
| | |