Hello EAC Action News Readers!

Welcome to another edition of the EAC Action News, your local source for information on environmental happenings. Please feel free to submit feedback or article suggestions to us at eac@ecologyactioncenter.org.

Christmas Lights Recycling Program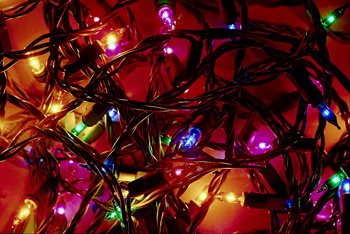 As we take down the holiday decorations we may discover that our lights are no longer in a festive condition. Alternately, you might have just discovered a great set of super energy efficient LED holiday lights on clearance at your neighborhood store. If you haven't found any on sale yet, this would be a good time - did you know that LED lights use only 10% of the energy of traditional incandescent lamps and can last 25 times as long?

In any case, you might find yourself wanting to recycle your old lamps but unable to find a place that will take them. Problem solved: www.holidayleds.com will recycle your old holiday lights for free if you ship them to their Michigan facility. The lights are recycled at a recycler in Jackson, Michigan, not shipped overseas to create an environmental problem somewhere else. This program is open only through February 2010 so get your old lights in the mail today!
ISU Environmental Health Program and B-N EDC Offer Small Business Energy-Efficiency Assistance Program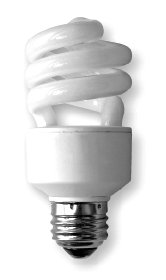 The Environmental Health major at Illinois State University, in cooperation with the Economic Development Council of the Bloomington-Normal Area, is offering free assistance to small businesses in McLean County to take advantage of financial incentives to improve energy efficiency. ISU students trained in basic energy auditing and energy efficiency can help small businesses identify energy efficiency opportunities, estimate financial assistance and potential savings, and assist in selecting and monitoring contractors.

Small business owners are often too busy with daily business operations to keep track of energy efficiency technologies and the various financial incentives that have been created to promote energy efficiency. The Small Business Energy-Efficiency Assistance Program for Bloomington-Normal is intended bridge this gap and help business owners take advantage of existing opportunities.

Specifically, as part of the program, students will:
1. Meet with business owners to explain the program.
2. Perform a walk-through energy audit to identify significant energy efficiency improvements.
3. Estimate potential costs, savings and payback, given existing financial incentive programs. Financial incentive programs include: Federal tax credits, Ameren rebates and discounts, local assistance (when available)
4. Work with the business owner, if desired, to identify potential contractors and solicit bids.
5. Work with the business owner, if desired, to evaluate bids and select a superior contractor.
6. Work with the business owner, if desired, to monitor contract performance and evaluate final results.

The program runs through May 1, 2010. The number of business clients that can be served is limited, so businesses will be added to the program on a first-come/first-served basis.

For more information, please contact Tom Bierma, Professor of Environmental Health at ISU – tbierma@ilstu.edu or (309) 438-7121 or Ken Springer at the EDC — ken@bnbiz.org or (309) 452-8437.


Article reprinted with permission of the Economic Development Council of Bloomington-Normal, Illinois. Originally printed in the EDC December 2009 Newsletter.
Join us for Green Drinks - Tuesday January 5 (NOTE: time change)

Green Drinks is a monthly, informal networking event for environmental professionals and anyone interested in "green" things; gatherings are held in almost 500 cities around the world. Green Drinks has no political affiliation and gatherings have no agenda.

What mixes better than a spirited discussion and spirits (or for that matter, ales, ciders, or lattes)? EAC will provide the conversation starter by suggesting an article (downloadable from our website or EAC Facebook page) then we'll all meet up for an open discussion and general good time. No need to sign up, just show up, get yourself a beverage whether it be espresso, or an espresso stout, and join us for good green conversation on Tuesday, January at 5:30 pm! Hope to see you there!


As always, we look forward to seeing you at the Ecology Action Center! Please stop by anytime Monday - Friday 9 a.m. to 5 p.m. or call us at 309-454-3169 for information on our latest programs and events or to get answers to questions on recycling, household hazardous waste, clean water, and more!

The Ecology Action Center is a not-for-profit walk-in information and environmental education center with a mission to inspire and assist residents of McLean County in creating, strengthening and preserving a healthy environment.