WHAT: A Household Hazardous Waste Collection Event (HHW) open to all McLean County residents. Proof of residency will be required; no business-generated wastes will be accepted.
WHERE: The Interstate Center, 2301 West Market, Bloomington
WHEN: September 29, 2012, 8 a.m. - 2 p.m.
WHY: It has been nearly five years since the last HHW Collection Event which drew over 2,000 households with 18,000 gallons of materials collected. The EAC receives calls on a daily basis from concerned residents wanting to safely dispose of their HHW.
State funding is not available to hold a HHW Collection Event in McLean County. in response to the community's need to safely dispose of HHW, the EAC is spearheading a private/public partnership to fund a local HHW Collection Event.
WHAT WILL BE ACCEPTED: Oil-based paints, yard care chemicals, electronics, mercury containing items, CFLs and Fluorescent tubes, asbestos, harsh household cleaners, poisons, spray paint and other aerosols, corrosives, household batteries, and prescription and non-prescription medications.
WHAT WILL NOT BE ACCEPTED: Latex paint, radioactive materials, explosives, biohazards, tires, business-generated wastes, or materials from non-McLean County residents.
COOPERATE: We encourage attendees to assist neighbors and the especially the elderly and bring multiple materials from one household in one vehicle to reduce traffic and wait times. In addition, to expedite your HHW experience, please plan to arrive late morning or midday instead of early morning, when traffic will be heaviest. Please keep all materials in original labeled packaging if possible - do not mix chemicals or fluids together.
CONTRIBUTE: Local donations are needed now to serve our local needs. The one-day HHW event will cost at least $150,000. We're right on target to meeting our goal. If 2,000 households all contribute only $25 each, we will easily reach our fundraising target.


We need your support to help meet our fundraising goal and protect our local environment and water supplies. Your support is key to funding this event. There are three ways to donate:
You can donate in-person at the HHW event - cash, check or credit card.

You may make an online contribution using your credit card or PayPal account at

www.ecologyactioncenter.org

.

You can write a check to "Ecology Action Center" with "HHW" in the memo line and send it to:
Ecology Action Center
Attn: HHW FUND
202 W College Avenue
Normal, IL 61761
As the EAC is a registered 501(c)(3) organization, all contributions are tax-deductible; you will receive an acknowledgement for tax purposes.

Thanks for your support. Every contribution helps!
WHAT DO I DO WITH LATEX PAINT?
Latex paint is not considered hazardous waste and can be legally and safely disposed of with regular household trash if dried to a solid form. The best means to dry it out is to pour it out onto several layers of newspaper or other disposable material, allow it to dry completely, and then roll up the newspaper and throw it away.
WHAT ARE HOUSEHOLD HAZARDOUS WASTES?
WHAT ARE SOME ALTERNATIVES TO HOUSEHOLD HAZARDOUS WASTES?
ARE THERE WAYS TO SAFELY DISPOSE OF SOME HOUSEHOLD HAZARDOUS WASTES?
PROTECT YOUR PETS FROM HOUSEHOLD HAZARDOUS WASTES
FREQUENTLY ASKED QUESTIONS ON HHW
HOUSEHOLD HAZARDOUS WASTE IN THE NEWS:
August 2, 2012 Bloomington Pantagraph
September 24 & 17, 2012 WGLT Uncommon Knowledge
September 26, 2012 Bloomington Pantagraph
SPREAD THE WORD:
Please forward this email to friends and neighbors who live in McLean County, RSVP and invite others to attend via Facebook, "Like", "Share" or "Tweet" about the McLean County HHW Collection Event using the social media sharing buttons at the top of
this email.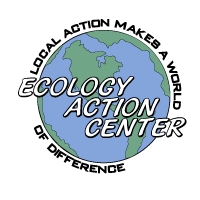 Ecology Action Center
202 W College Avenue
Normal, IL 61761
(309) 454-3169