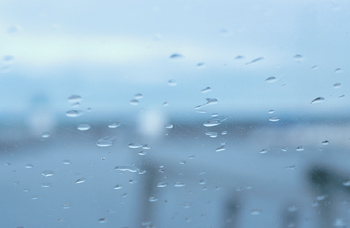 A volunteer weather program is looking for weather observers to measure rain, snow, and hail across McLean County. Observers are needed in Bloomington, Normal, Arrowsmith, Chenoa, Danvers, Downs, LeRoy, and other communities and locations throughout the county. Volunteers of all ages and backgrounds are welcome to participate.
"Most of us are aware that rainfall amounts can vary greatly over short distances, especially in the spring and summer. A thunderstorm can drop one inch of rain on one location, while two miles away hardly a drop will fall. Radar can tell us where it rained, but it is the observer on the ground that tells us how much rain actually has fallen," says Jerry Swartz, McLean County CoCoRaHS Coordinator. "Observations are critical even in dry periods such as the one we have been experiencing the last few weeks. It is as important to know how much drier than average as it is how much wetter than average," states Swartz.


The Community Collaborative Rain, Hail and Snow (CoCoRaHS) network is a grassroots national program of backyard weather observers working together to measure and map precipitation (rain, hail, and snow) in their local communities. "The more rainfall observers we have, the better we can describe the amount and extent of precipitation in Illinois. CoCoRaHS observers are also a valuable supplement to the daily weather observations by National Weather Service observers," adds Swartz. "This is a great activity for families, schools, and anyone interested in the weather or the environment."


There are more than 500 active observers in Illinois, and the high-quality observations made by CoCoRaHS volunteers are used by a wide variety of organizations and individuals, including the National Weather Service, other meteorologists, hydrologists, emergency managers, city utilities (for issues related to water supply, conservation, and stormwater), insurance adjusters, U.S. Department of Agriculture, engineers, mosquito-control specialists, farmers, outdoor and recreational interests, teachers, students, and your neighbors in the community.
To participate as a volunteer weather observer or for additional information, interested persons are invited to attend an information and training workshop to be held on Monday, November 15, 2010 at 7:00 p.m. at the McLean County Extension Unit Office, 402 North Hershey Road, in Bloomington. There is no cost to attend the training session, but pre-registration is required. Register by calling the Extension Office at (309) 663-8306, or by emailing Jerry Swartz at jjj.swartz@frontier.com .


CoCoRaHS, a nonprofit organization, is supported by a grant from the National Oceanic and Atmospheric Administration and other contributors. CoCoRaHS in Illinois is coordinated by the Illinois State Water Survey at the University of Illinois, the National Weather Service, and the University of Illinois Extension Natural Resources Management Team.
As always, we look forward to seeing you at the Ecology Action Center! Please stop by anytime Monday - Friday 9 a.m. to 5 p.m. or call us at (309) 454-3169 for information on our latest programs and events or to get answers to questions on recycling, household hazardous waste, clean water, and more!
The Ecology Action Center is a not-for-profit walk-in information and environmental education center with a mission to inspire and assist residents of McLean County in creating, strengthening and preserving a healthy environment.
www.ecologyactioncenter.org