Hello EAC Action News Readers!

Welcome to another edition of the EAC Action News, your local source for information on environmental happenings. Please feel free to submit feedback or article suggestions to us at eac@ecologyactioncenter.org.

Green Gifts at the EAC: New Wrapsacks!
The holidays are a time for giving; of course the EAC wants to encourage everyone to give extra consideration to ways we can reduce waste and help protect our environment. There are many ways to do this, from regifting family heirlooms, to giving gifts of your time to others, giving gifts made of recycled or local materials, or focusing more on gifts of services and experiences from local businesses instead of material items that might end up in the landfill.

The EAC also offers a number of great green gifts at our center at 202 W College Avenue in Normal. Among our offerings are good quality reusable shopping bags - either our recycled fiber canvas sacks, our the very popular ChicoBags, which come in their own stuff sack with carabiner for attaching to a backpack or purse. Our rain barrels from Prairie Rain Harvester are now on sale for $90 including tax or $80 including tax for EAC members. The 2010 EAC Waste Reduction Calendar is now available, with colorful artwork submitted from area students.

And of course a membership to the EAC is the gift the keeps on giving; sign up your friends and family for the membership that helps build a safer environment for all while also giving such benefits as discounts on EAC workshops and our quarterly membership newsletter.

Finally, we are very excited about our new Wrap Sacks— reusable gift bag in colorful batik fabrics. Wrap Sacks come in an assortment of sizes and colors and each has its own serial number which can be used to track its journey online as it is regifted again and again for many years. To get your own Wrap Sack or other green gifts, stop by the EAC anytime Monday-Friday, 9 a.m. to 5 p.m. All profits help support EAC's environmental mission.

Alternately, EAC Wrap Sacks, shopping bags, and 2010 Calendar can all be purchased at the Natural Pathways Shop and Relax Holiday Market this weekend and next at Normandy Village in Normal at 1100 N Beech, Building 12 (see the flyer at the link below).

Shop and Relax Holiday Market Flyer
2010 Smart Home Energy Fair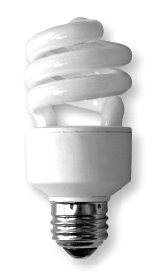 On January 16, 2010 the Ecology Action Center will hold its third annual Smart Home Energy Fair from 9 am – 1 pm at the Salvation Army Community Center located at 611 West Washington Street in Bloomington. The focus will be on promoting energy efficiency as a way to reduce utility bills by offering demonstrations on installing programmable thermostats, sealing drafty window, and other ways to save energy around the house.

The event is free and open to the public with lunch provided. There will be activities for children, numerous door prizes and an opportunity to sign up for energy assistance programs. This event is sponsored in part by Ameren IP, Nicor Gas, and Home Depot with assistance from the Salvation Army, Catholic Charities, Western Avenue Community Center and Mid-Central Illinois Community Action.

For more information, call the EAC at 309-454-3169.




Join us for Green Drinks (NOTE: time change)

Green Drinks is a monthly, informal networking event for environmental professionals and anyone interested in "green" things; gatherings are held in almost 500 cities around the world. Green Drinks has no political affiliation and gatherings have no agenda.

What mixes better than a spirited discussion and spirits (or for that matter, ales, ciders, or lattes)? EAC will provide the conversation starter by suggesting an article (downloadable from our website or EAC Facebook page) then we'll all meet up for an open discussion and general good time. No need to sign up, just show up, get yourself a beverage whether it be espresso, or an espresso stout, and join us for good green conversation on Tuesday, January at 5:30 pm! Hope to see you there!


Give more without spending more
Share your passion and donate to the Ecology Action Center with your everyday purchases. We've partnered with Capital One® Card Lab Connect to bring you our newest fundraising program, which helps us earn money effortlessly every day! Just carry one of our custom credit cards (it comes with a competitive rate and no annual fee), and 1% of purchases made with the card will be donated to our organization. We'll also receive a $25 bonus donation when you make your first purchase. And not only will you be donating to our cause with each purchase you make, you'll be helping to spread the word when people see your unique card, one of three designs created specifically for the Ecology Action Center.
Click here for more information or to apply
As always, we look forward to seeing you at the Ecology Action Center! Please stop by anytime Monday - Friday 9 a.m. to 5 p.m. or call us at 309-454-3169 for information on our latest programs and events or to get answers to questions on recycling, household hazardous waste, clean water, and more!

The Ecology Action Center is a not-for-profit walk-in information and environmental education center with a mission to inspire and assist residents of McLean County in creating, strengthening and preserving a healthy environment.