Welcome to another edition of the EAC Action News, a publication of the Ecology Action Center. The EAC is a central resource for environmental education, information, and outreach in McLean County. This newsletter serves as a resource for YOU. If you have questions that you need answered or suggestions for content, please let us know!
---
Ready to go for Good To Go?
How much are you willing to pay for a gallon of gasoline before you change habits?
Some predictions put it a $5 per gallon in 2012
. GLT's Good To Go can help set you on a more environmentally AND economically sustainable path! Good to Go is an ongoing community wide project of GLT and
ISU Sustainability
designed to encourage healthy lifestyles and promote the use of alternative transportation instead of driving alone. The initiative's primary event is a
Commuter Challenge
, a friendly competition between individuals, teams and workplaces. During the 3rd week of May (12-18, 2012) participants track and report their commutes online.
The Challenge is a friendly competition between workplaces for the highest employee participation rate and between individuals, teams, groups and organizations to see who can tally the most miles. During the week, participants track and report their commutes online. Public transit, walking, bicycling, car sharing, carpooling, vanpooling, and telecommuting all count for the competition.
The challenge is open to anyone who lives, works, goes to school, or regularly commutes in, to or from McLean County. Get started now to save money and earn bragging rights! Everyone who registers gets a free Good To Go water bottle, a certificate for a free Carl's ice cream cone and a card good for one free bus ride. Log at least one sustainable commute during the week and you're eligible to win a $200 Visa gift card!
---
Green energy & conservation for Corn Belt members
By Carl Roberts, EAC Volunteer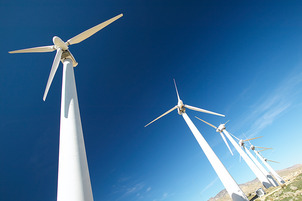 When you think of alternative energy sources, do windmills and solar panels come to mind? What about decomposing landfills and cow manure? Don't blush or say "Ewww! Gross!" If you are a member of the Corn Belt Energy1 cooperative, an increasing amount of your power is coming from all of these sources.
In April's EAC Action News,2 we took a look at the 100% wind-powered, renewable energy that is available today from Blue Star Energy for customers of Ameren Illinois. This month, we examine green energy and energy-conservation programs available to Corn Belt Energy members.
Alternative energy sources
"Our power has traditionally come from coal, but like many energy utilities in the Midwest, we are working on reducing our reliance upon coal because of EPA regulations," said Erin Campbell, communications coordinator for Corn Belt Energy. "As the cost of using coal becomes more expensive because of these regulations, alternative energy sources become more attractive."
"Electricity from alternative energy sources is still a small part of the power that Corn Belt delivers," Campbell said, "but our energy supplier is making a considerable effort to increase the use of reliable and affordable alternative energy." Wabash Valley Power Association, a generation and transmission cooperative based in Indiana, supplies the electricity that Corn Belt delivers to its members. WVPA has increased their use of renewable energy while reducing their use of coal by 12 percent over the past two years.
In addition to windmill and solar power, about which much has been written, landfills and animal waste are important sources for alternative power. Methane gas is created by the decomposition of landfills' organic materials, such as food, grass clippings and paper. Methane gas is also produced when animal waste is treated.
Green Power Rate
"Corn Belt members are also able to contribute to environmental projects by signing up for our Green Power Rate," Campbell said. "The funds coming from the Green Power Rate are used to gather knowledge and analyze data about the best ways to get your money's worth from alternative power sources." Members choosing to participate in the Green Power Rate will pay ½ cent more for each kilowatt hour of electricity usage, which comes out to approximately $50 per year for the average residential co-op member.
Help the environment and save money by reducing electricity usage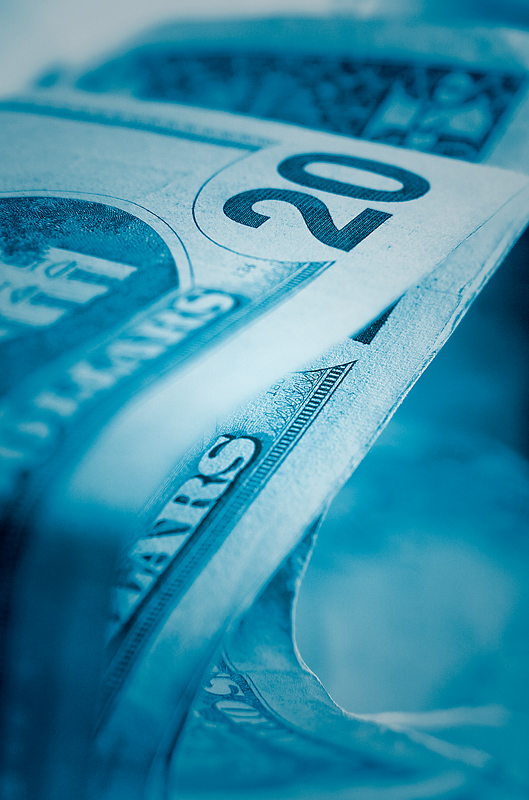 "There are a lot of simple ways we can all reduce our use of electricity," said Justin Stuva, energy advisor for Corn Belt Energy. "All the little things – like turning off lights when not using them, increasing your attic's insulation, and turning down your thermostat when you are away from home – quickly add up to big savings in energy usage and your electric bill."
Many practical ways to save energy are listed and explained on Touchstone Energy's "Together We Save" website.3 Touchstone Energy, a nationwide network of more than 700 energy cooperatives including Corn Belt, has included several brief "how to" videos and a virtual home tour on the site. You can "walk through" each room in the virtual house to learn of numerous ways to save energy.
An example of an effective way to reduce energy usage is geothermal heating and cooling,4 which the Ecology Action Center uses at the Hewett House in Normal. "You could save an average of 30 percent on your energy bills." Stuva said. "A geothermal heating and cooling system circulates a water-based solution through a buried loop system in your yard, providing high efficiency due to the earth's stable underground temperature."
Footnotes
1. http://www.cornbeltenergy.com/
2. www.ecologyactioncenter.org
3. http://www.togetherwesave.com/
4. http://www.cornbeltenergy.com/member-services/programs-and-services/geothermal-heating-and-cooling.html
---
Bike Lanes Will Improve Our Quality of Life
By Mike Kerber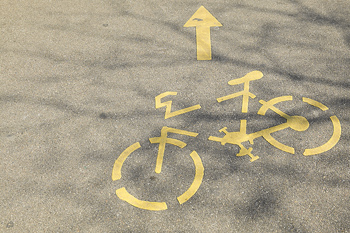 When Constitution Trail was proposed years ago, there were many people that said it would be too expensive and very few people would use it. Now that it is the most used park in either city, most people agree that "if you build it, they will come".
Other cities in Illinois are finding this true for bike lanes as well. Dixon, Urbana, Springfield, Schaumburg and many others are painting bike lanes on their streets and cyclists are using them. Kids are also using them to get to school and for recreation. State Farm found that when they encouraged bike commuting, they were overwhelmed by the number of bikes and had to build additional parking.
When judging the quality of life of a community, one important measure is the number of people walking and riding bikes. Do the citizens have a way to get places by bike or walking or are they stuck going everywhere by vehicle? Can the children walk or cycle to school or do the parents have to drive them? Many communities are using the grants available for "Safe Routes To School" that the Government has been making available for years. Champaign just got one so they could make it safe for children to walk or cycle to school.
Bloomington and Normal are looking at the Main Street changes that would make cycling and walking an option on Main Street. One aspect of the proposal would calm the speeds down to something closer to the speed limit and still have timed lights to keep the flow of traffic moving well. This would make the downtown more pedestrian friendly, which is good for the retail trade, restaurants and the entertainment venues.
Most people want to live healthier lives and given the opportunity to do so, they will.
---
Central Illinois Bike Summit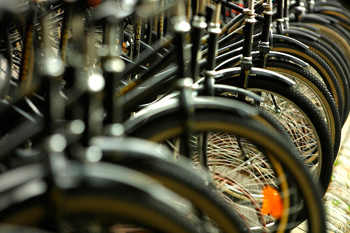 Come to the FIRST EVER "Central Illinois Bike Summit" on May 23! This affordable event is guaranteed
to inspire, whether you're a hard-core cyclist, a fair-weather bike commuter, leisure biker, or just like the idea of our community becoming more bike friendly. The summit has a great line-up of speakers, including Andy Clarke, President of the League of American Bicyclists.
---
Downwind: Big Ag At Your Door
By Clare Howard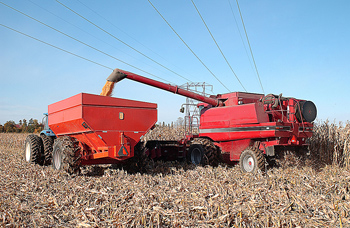 BLACHLY, Ore. — Dan and Maya Gee left the congestion and pollution of Chicago, hungering for a cleaner life. They began an organic farming operation in the Oregon Coast Range, an area west of Eugene noted for its spectacular beauty and rugged mountains, towering Douglas fir and Sitka spruce.
The couple fell in love with what they thought was pristine countryside, far removed from pollution and industry. They built a home combining handcrafted artistry and untreated natural building materials. In this temperate climate, they work outside almost year-round.
But over the last half-dozen years, the Gees and their neighbors in the Triangle Lake area, fellow urban transplants, say they have all developed chronic health problems. Unexplained bouts of vomiting, severe headaches, respiratory problems, joint pain and extreme muscle weakness have affected everyone. The women's menstrual periods have become erratic.
For years, they suspected herbicides were to blame. Big lumber companies apply the chemicals by helicopter and ground applicators on clear-cut timberland over the mountainsides, often spraying right up to their property lines. Helicopter blades create enough air turbulence to blow a chemical fog over nearby property. One farmer lost his entire fruit orchard. Another lost hundreds of blueberry bushes.
Read the rest of the article at 100Reporters.
Clare Howard is a freelance reporter from Peoria. She wrote this series of articles for 100Reporters which as made possible through a George Polk Investigative Reporting grant funded by the Ford Foundation. Reprinting excerpts by the Ecology Action Center done with permission from 100Reporters.
---
Composting Workshop - Wednesday, May 16, 2012, 5:30 p.m.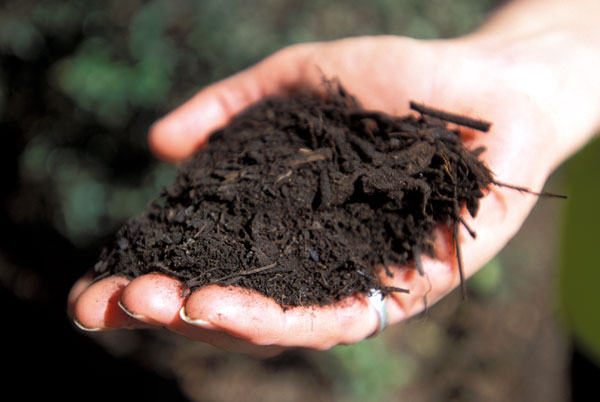 The Ecology Action Center is excited to announce our hands-on workshop where YOU build your own composters to recycle your food scraps and yard waste into valuable compost for your lawn or garden!
Instruction on conventional composting and how to get started

Discussion of different types of composters

Overview of vermicomposting

Materials and instruction to build

TWO

25-gallon composters to take home and start the magic!

BONUS! Each participant will also receive a one gallon lidded bucket for handy kitchen compost collecting!
Special Offer: With the Town of Normal delivering new garbage carts to all residents, many homeowners find themselves with old plastic containers which may no longer be used for garbage. These are perfect to turn into composters! Bring them to the workshop, and we will discount the price even further! (Each person should bring 2 plastic, lidded garbage containers, between 25 and 60 gallons.)
The fine print: Rain or shine. This can get messy so wear clothes that can get dirty. Bring an appropriate vehicle to transport your composters home. We will be using power tools; safety glasses are required and will be provided.
---
Wanted: YOU
The Downtown Bloomington Farmers' Market needs YOU!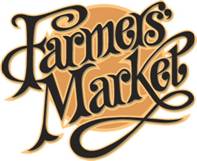 They are looking for volunteers in the following areas:
· Set-up at 6:30 am
· Tear-down at 11:45 am
· Using a point-of-sale machine
· Token disbursement
· Learn vendor products
· Sub for vendors when needed
All interested parties, should contact Marisa Brooks-
e-mail: marketing@downtownbloomington.org or phone: 309.829.9599.
---
Don''t forget the upcoming native plant sales!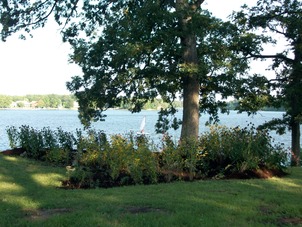 Our community has a number of good options for native plants for your yard, the best of which are
coming up in the next few weeks.
Attend these native plant sales for good quality plants, native to central Illinois, at reasonable prices, and benefiting local organizations.
Also ask for Illinois native plants at your favorite garden center; if they don''t carry them, suggest that they do!
Fell Arboretum Plant Sale
Saturday, May 5
8-11 a.m.
Next to the ISU Center for Performing Arts at School Street and Beaufort
Sugar Grove Nature Center Plant Sale
Saturday, May 19
10 a.m. – 2 p.m.
Sugar Grove Nature Center
Illinois Prairie Wild Ones Plant Sale
Saturday, May 26
8 a.m. – 2 p.m.
U of I Extension Office at 402 N. Hershey
---
As always, we look forward to seeing you at the Ecology Action Center! Please stop by anytime Monday - Friday 9 a.m. to 5 p.m. or call us at (309) 454-3169 for information on our latest programs and events or to get answers to questions on recycling, household hazardous waste, clean water, and more!
The Ecology Action Center is a not-for-profit walk-in information and environmental education center with a mission to inspire and assist residents of McLean County in creating, strengthening and preserving a healthy environment. EAC acts as a central resource for environmental education, information, and outreach in McLean County.
www.ecologyactioncenter.org