Hello EAC Action News Readers!

There is so much going on right now that it took us a second update to keep you in the loop! Don't forget Earth Day on April 22 - take time to do something extra for your local environment.


ECOnomics: How Environmental Stewardship Can Save You Money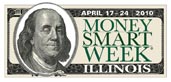 Thursday, April 22, 7 pm-8pm
Environmental Stewardship, recycling, and water and energy conservation can save money on multiple levels, including your home and community. Come to this free Money Smart Week presentation sponsored by the EAC on Earth Day to learn how you can save money while protecting our environment.

Location: Normal Public Library, 206 W College Ave, Normal




Yard Smart Resources: Fell Arboretum Plant Sale May 1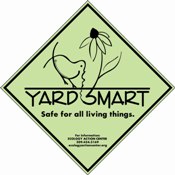 As we all begin our yard work for the year, this is the perfect time to consider a change your in your approach to one that is Yard Smart. That is, following yard care and gardening practices that are more sustainable in the long run and more protective of our local environment. Our local water supplies, are especially vulnerable to runoff pollution of synthetic fertilizers and pesticides from urban areas like our yards; Yard Smart practices make for safer water here and for those downstream from us.

Resources on becoming Yard Smart are available at our website including fact sheets on organic lawn care products, local garden centers that carry them, rain barrels, rain gardens, using low maintenance native plants, common sense lawn care, and more.

In addition, don't miss the upcoming Fell Arboretum Plant Sale on Saturday May 1 from 8:30 to 11 in-between the School Street parking deck and the ISU Center for Performing Arts. This plant sale is a great place to get live native wildflowers, which are very suitable for Yard Smart landscaping as they tend to be low maintenance, drought and pest resistant species as they are native to our local environment! In addition, the EAC will be present selling ready-to-use rain barrels and 30 pound bags of vermicompost fertilizer - a great natural soil amendment that restores live beneficial microbes to your lawn and garden! Stop by the EAC booth for copies of Yard Smart Fact Sheets and resources. Better yet, make the Yard Smart Pledge and get your yard recognized as Yard Smart!

Finally, don't forget our annual Yard Smart Garden Walk, coming up on Saturday, June 26. This free garden tour highlights examples of area yards that are both beautiful and protect our local environment. Join us! More details will be available soon at www.ecologyactioncenter.org.


Click here for Yard Smart program information and fact sheets


Green Drinks: May 4 at 5:30 p.m. at Medici
It's spring and Green Drinks might even be able to meet outside on the Medici patio this month!

Green Drinks is an informal, social networking group for people working on or interested in environmental issues. Green Drinks groups meet in over 500 cities across the globe. The groups have no political affiliation and (generally) no agenda. They serve as a forum for green professionals and other interested community members to meet, socialize and share ideas. The next Green Drinks is set for May 4, 2010 from 5:30 to 7:30 at Medici in Normal. Join the conversation!


Electronics Recycling Update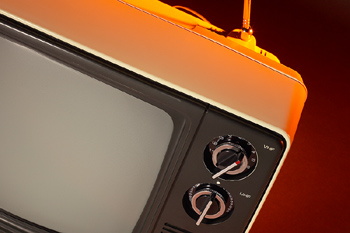 In case you hadn't heard, the residential electronics recycling program for McLean County residents coordinated by the Town of Normal has a new agreement with a recycler and is now able to accept televisions for recycling again. All other residential electronics as well as electronic media such as VHS tapes, CD's, DVD's, etc. are all still accepted too.

The drop off location is located at the Normal Public Works Garage, 1301 Warriner St., Normal
and is open Monday-Friday 7am to 2pm through Memorial Day. After Memorial Day, hours will switch back to 6am to 1:30pm.

Please note, this service is limited to McLean County residents only. Businesses may contact Advanced Technology Recycling in Pontiac at 815-844-7779 for electronics recycling.

Residents can also recycle electronics at some area retailers such as Best Buy, where they will take your TV for a $10 fee and give you a $10 gift card in return.


Heartland Community College Sustainable Agriculture Internship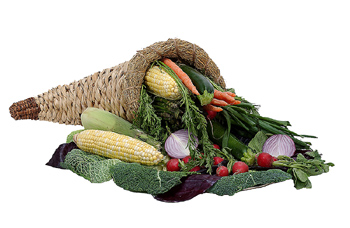 Program Overview
The Sustainable Agriculture Program (SAP) is a hands-on vocational training program for low-income individuals. This program provides training through internship placements and periodic training institutes. This program is an intensive job training experience and participants must be prepared for the physical demands of their positions.

Training Institute
The formal training component of the program will consist of several workshops. These workshops will include classroom instruction, field demonstration days and hands-on learning components.

Internship Placements
Internships will be hands-on with a local sustainable agriculture or horticultural organization. The placements are to familiarize students with sustainable production methods. Interns are expected to commit to long hours and flexible work arrangements. There are limited scholarships available for students.

For More Information:
Nicolette Slagle
309.268.8446
Nicolette.slagle@heartland.edu



Please Support the EAC
The Ecology Action Center is a nonprofit membership-based organization. Your contribution helps support:
• In-school recycling and clean water education
• After-school programs
• Environmental education throughout the community
• Eco-summer camps for children
• Hands-on workshops for adults to help you build your own composter or rain barrel
• The annual Illinois Sustainable Living and Wellness Expo
• This free informational email newsletter
• A variety of educational resources for all ages

If you are a current member of the EAC, thank you for your support. If you are not, please consider joining or making a contribution. As a 501(c)(3) organization, your donation is tax deductible to the extent allowable by law. For more information, please call us at 309-454-3169.


As always, we look forward to seeing you at the Ecology Action Center! Please stop by anytime Monday - Friday 9 a.m. to 5 p.m. or call us at 309-454-3169 for information on our latest programs and events or to get answers to questions on recycling, household hazardous waste, clean water, and more!

The Ecology Action Center is a not-for-profit walk-in information and environmental education center with a mission to inspire and assist residents of McLean County in creating, strengthening and preserving a healthy environment.


www.ecologyactioncenter.org