Hello EAC Action News Readers!

Read on for upcoming events and news bulletins. Also, read to find out how you can help out the oil spill in the Gulf of Mexico.
How Your Hair Can Help the Gulf of Mexico Oil Spill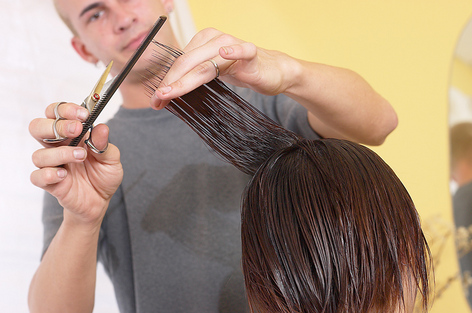 By now, many of us have heard about the oil spill in the Gulf of Mexico. If you've been wondering how you can help out this natural disaster then look no further. The organization, Matter of Trust, is looking for donated human hair, animal hair, and pantyhose to help clean up the oil spill. Hair naturally soaks up the oil from skin, that's why we shampoo it regularly, so it makes sense that hair is a great natural device for cleaning up oil spills. Matter of Trust creates mats from the hair and the pantyhose and these mats are use to soak up the oil from the water.
You can sign up to donate hair and pantyhose on the Matter of Trust website, included at the end of this article. Once you sign up you will recieve an email with information on where to send your donations. Matter of Trust accepts all hair types of any length. They do ask that the hair be clean, it does not have to be shampooed but it should not be filthy. The same goes for animal fur as well which includes, dog, cat, horse, and bird feathers. They also accept natural fibers such as alpaca fleece and wool. Donated pantyhose can have runs in them, but they should be bagged separately from the hair. Each bag should be labeled 'hair' or 'nylons'. This is a great, simple way to use a natural resource we all have access to, rather than having it end up in a landfill.

For more information click here to visit the Matter of Trust website
Single-Stream Recycling Program Now in Effect for the City of Bloomington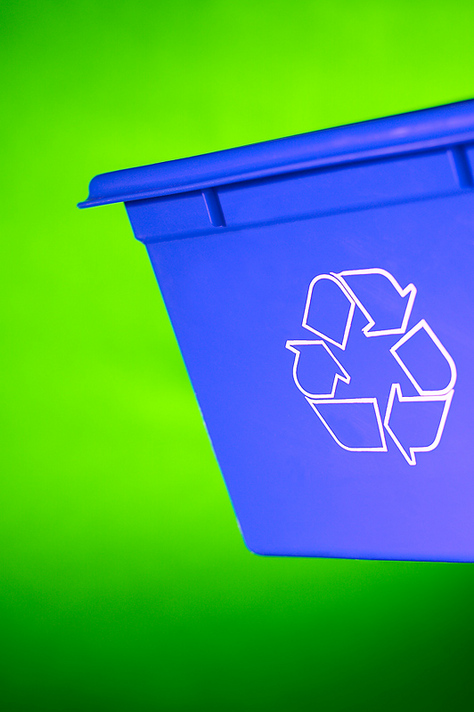 As of Monday, May 17, the city of Bloomington is now implementing a single-stream recycling program. A single-stream system means you are now able to put all recyclables into a single bin. No need to sort! One bin does it all for mixed paper, plastics, cardboard, paperboard, and glass.
In terms of recycle bins, the city of Bloomington is no longer providing blue bins. You can, however, purchase a similar bin from your local hardware store, or use any other type of bin as long as it is clearly labeled 'recyclables' or 'recycle'. Any bin used, however, may not exceed 33 gallons in volume or 35 pounds in weight.
Materials accepted for recycling include mixed paper, corrugated cardboard (flattened to newspaper size), Aluminum, steel, plastics (#1,2,3,4,5, & 7), and glass (clear, brown, blue, or green).
Materials not accepted for recycling include #6 plastics (styrofoam and plastic egg cartons), plastic utensils (drink cups and dinner ware), and plastic bags (such as grocery, bread, and dry-cleaning bags).
For a print friendly flyer of this information click here
For a complete list of all recyclables access this PDF from Bloomington Public Works here

Yard Smart Resources: Yard Smart Garden Walk Saturday, June 26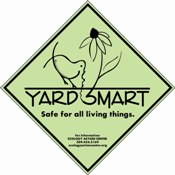 Don't forget our annual Yard Smart Garden Walk, coming up on Saturday, June 26. This garden tour highlights examples of area yards that are both beautiful and protect our local environment. The tour goes from 9 a.m. to 12:30 p.m., and involves tours of local yards in the Bloomington-Normal area that demonstrate the Yard Smart principles, including reduced use of pesticides, recycling and creating wildlife habitat. Some of the yards are examples of chemical-free maintenance or organic gardening practices. The event is free and open to everyone. If you are interested in joining the next tour, please call the Ecology Action Center at 309-454-3169.


Click here for Yard Smart program information and fact sheets
Help Plant Wetlands at the Grove Restoration Area in Bloomington!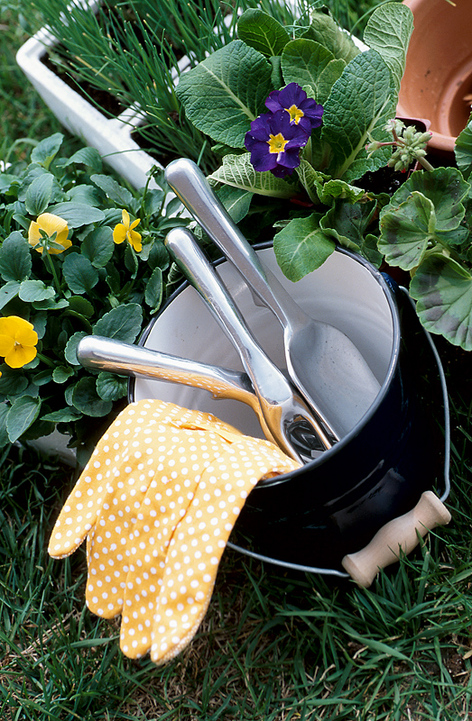 Starting this week on Wednesday, May 19, 8 am to 3 pm, the City of Bloomington will be providing wetland and stream bank enhancement to Kickapoo Creek in the restoration area at the Grove subdivision and city park. Some 40,000 live wetland plants will need to be planted. City personnel can use the help of all persons willing to volunteer!

What to bring/wear?
- Shoes/boots that you do not mind getting covered in mud.
- Gloves
- Hat
- Sunscreen
- Water-bottle (planting works up a thirst)

Planting will not be conducted during heavy rainfall or thunderstorms.
It is anticipated that all the live material will be installed by the
28th. For additional questions, contact David Lamb at the City of
Bloomington's Park and Recreation Department (309) 434-2260.


Green Drinks: June 1 at Medici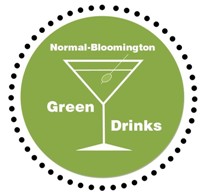 It's spring and Green Drinks might even be able to meet outside on the Medici patio this month!
Green Drinks is an informal, social networking group for people working on or interested in environmental issues. Green Drinks groups meet in over 500 cities across the globe. The groups have no political affiliation and (generally) no agenda. They serve as a forum for green professionals and other interested community members to meet, socialize and share ideas. The next Green Drinks is set for 5:30 p.m. June 1 at Medici in Normal. Join the conversation!
Click here to RSVP on Facebook (optional)


Please Support the EAC
The Ecology Action Center is a nonprofit membership-based organization. Your contribution helps support:
• In-school recycling and clean water education
• After-school programs
• Environmental education throughout the community
• Eco-summer camps for children
• Hands-on workshops for adults to help you build your own composter or rain barrel
• The annual Illinois Sustainable Living and Wellness Expo
• This free informational email newsletter
• A variety of educational resources for all ages
If you are a current member of the EAC, thank you for your support. If you are not, please consider joining or making a contribution. As a 501(c)(3) organization, your donation is tax deductible to the extent allowable by law. For more information, please call us at 309-454-3169.
Click here to download an EAC membership form

As always, we look forward to seeing you at the Ecology Action Center! Please stop by anytime Monday - Friday 9 a.m. to 5 p.m. or call us at 309-454-3169 for information on our latest programs and events or to get answers to questions on recycling, household hazardous waste, clean water, and more!
The Ecology Action Center is a not-for-profit walk-in information and environmental education center with a mission to inspire and assist residents of McLean County in creating, strengthening and preserving a healthy environment.
www.ecologyactioncenter.org