Welcome to another edition of the EAC Action News, a publication of the Ecology Action Center, a central resource for environmental education, information, and outreach in McLean County. This newsletter serves as a resource for YOU. If you have questions that you need answered or suggestions for content, please let us know!
As the trees drop their leaves and the plants turn brown, it is still important to think of green. Being green that is. The fall and winter seasons, and of course the holidays, can make it more difficult to live sustainably. Luckily, there are plenty of ways to stay green, even as the temperature starts to dip.
One of the best parts of the fall season is, of course, the beautiful fall leaves, however we also unfortunately get the job of cleaning up the leaves after they fall. Instead of bagging up your leaves to dispose of them, why not compost them? Composting your yard waste not only recycles nutrients back into your yard to keep it healthy, but also saves space in landfills. Composting can reduce the volume of yard waste by 50 to 75%, and it is great for your yard! Call us today for help on how to get started composting!
If you decide that composting is not for you, remember to not rake your leaves into the street or gutter. If the leaves are picked up by storm water, they can be swept into storm drains where they can cause problems for aquatic ecosystems. When piles of leaves end up in our waterways, they can cause an overabundance of algae which decreases the oxygen content of the water. This makes it harder for fish and other organisms to survive, and the leaves can prevent aquatic plants from receiving adequate light. Proper management of your red, orange, and yellow leaves can help you to be greener.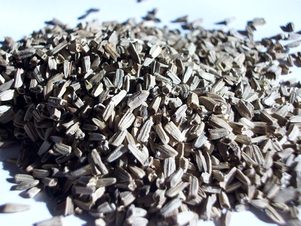 For those of you that are Yard Smart, this is a good time to collect, sort, and treat your native wildflower
and grass seeds. This will help you get ready for next year's planting and will ensure that you have a beautiful, and environmentally friendly yard.
It is also important to winterize your rain barrel in preparation for the cold winter weather. If you don't take the necessary steps, water could freeze and expand in your barrel and cause it to crack. In order to prevent this, simply disconnect your rain barrel from the downspout, empty it, and flip the barrel upside down to prevent it from collecting water. If you don't have a Y-downspout diverter, be sure to replace your original downspout arrangement to direct rainwater away from your foundation. With just a few simple steps, your yard will be ready for next year's warm weather.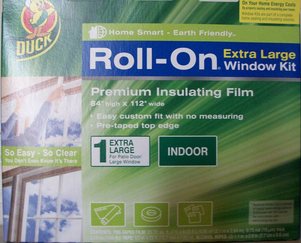 The replacement of summer's warm weather with the cold of fall and winter means that many use more energy to keep warm. One of the easiest ways to protect an older home against the winter cold is put in your storm windows. The majority of a house's heat is lost through the windows, and the average house can lose 20 to 40% of its heat to the elements. The addition of storm windows significantly reduces the amount of heat lost to the element, sometimes up to 30%. This results in a lower usage of energy, which is good for the environment, and higher energy savings, which is good for you.
Another great way to keep the heat in your house is to apply weather film to all of your windows. Weather film is an extremely simple and inexpensive way to make your home more energy efficient, blocking up to 40% of energy loss. And don't forget those doors! A 1/8" space between a standard exterior door and its threshold is equivalent to having a 2 x 2 inch hole in the wall! Closing these gaps with weather stripping will help to keep that heat where it belongs, inside. Make sure you don't neglect your attic or crawlspace as well; insulating the ductwork in these places is another form of defense against energy loss.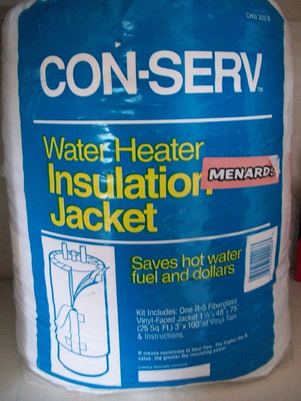 The inside of your house can use some energy saving insulation as well. Insulating your hot water heater and pipes not only reduces heat loss, thus saving energy, but can also raise the water temperature a few degrees. These small changes can allow you to have a lower water temperature setting, which also saves energy and money. To have more control over the temperatures in your house, install a programmable thermostat. These thermostats can save homeowners about $150 annually through energy savings. Programmable thermostats can be set to adjust the temperature according to the user's schedule, meaning that you don't waste energy and money heating your house when no one is home. Furthermore, most programmable thermostats have seven-day programming, which means that you have full control over the daily schedule of your thermostat.
Another energy saving tool is the replacement of incandescent lights with CFL or LED light bulbs. CFLs, short for compact fluorescent lamp, are four times more efficient and can last up to 10 times longer than incandescent lights. Furthermore, CFLs use 50-80% less energy than incandescents, which amounts to great energy savings.
Another choice, light emitting diode bulbs (LED), are initially more expensive but are even more efficient. These bulbs can last up to 10 times longer than CFLs and are very durable. You can also further expand on your energy savings by installing energy efficient light bulbs in a motion-detecting outdoor lighting system. Motion-sensing lights are great for areas that you use only briefly, since they stay on only as long as you are using it. Turning off automatically allows these lights to prevent wasted electricity which conserves resources and saves you money.
As your mind gets cluttered with menu and gift ideas for the holiday ahead, don't forget to think about the impact of your actions on the environment. By following the tips provided by the Ecology Action Center, you can have a successful holiday season while still living sustainably.