Welcome to another edition of the EAC Action News, a publication of the Ecology Action Center, a central resource for environmental education, information, and outreach in McLean County. This newsletter serves as a resource for YOU. If you have questions that you need answered or suggestions for content, please let us know!
---
Get ready for ISLWE 2012!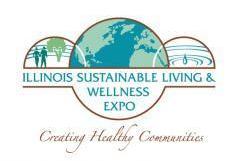 The Illinois Sustainable Living and Wellness Expo is almost here! Mark your calendars for April 14th and get ready to explore the many aspects of living well and living green at Central Illinois' first ZERO WASTE event.
Enjoy secure valet-style bicycle parking and join us for a day of learning and fun at Illinois Wesleyan University's Shirk Center. From 9 am – 4 pm we'll be holding a Mega Recycling Event, where you can bring your hard to recycle items—electronics, household batteries, clothing, textiles, and shoes (usable or not), Compact Fluorescent Bulbs, and plastic garden pots—to be properly recycled. No hazardous wastes, chemicals, paints or large appliances will be accepted. In addition to the Mega Recycling Event, ISLWE will have free document shredding available.
This year, we're focusing on the effects of hazardous waste on the environment and on our lives, so we're especially excited for the screening of Living Downstream, a feature-length documentary based on the acclaimed book by acclaimed ecologist, author, IWU Alum, and central Illinois native Sandra Steingraber, Ph.D.
It's not too late for businesses and other organizations to be a part of ISLWE! EAC and IWU Wellness are still accepting applications from potential exhibitors and presenters at the expo website,
www.islwe.org
.
---
Recycling: Did You Know...
The EAC gets a lot of questions about recycling on a daily basis. All too often we hear from people who want to recycle items for which there is no existing recycling systems. The lack of programs is frequently due to either the economic or technical barriers to recycling certain materials. All too often the consumer goods we use in our daily lives are not designed with the full lifecycle of the item in mind, but rather responsible disposal or reclamation of those materials is an afterthought.
However, increasingly there are some other options and EAC wants to help let you know about them. If you know about recycling programs that are not listed on EAC's website and want to help spread the word, let us know!
This issue we want to talk about textile recycling. For a long time we have received inquires about how to recycle clothes and other items that are too worn to give away for reuse. Last year we found out that our friends at Home Sweet Home Ministries can take and recycle usable and unusable clothes, shoes, and textiles. While items in good condition may first find a new owner that may wear them, unusable textiles dropped off at HSH's Mission Mart will actually be recycled - that is, the fibers will be reprocessed into new products.
Drop off your old clothes, shoes, and textiles for reuse or recycling at Home Sweet Home's Mission Mart at 303 East Oakland in Bloomington during their regular hours (Monday-Friday 8:00-4:00 and Saturday from 9:00-4:00) or at their 24 hour drop-off.
---
Are you Bein' Green?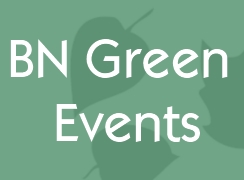 The Ecology Action Center's
BN Green Events calendar
is a great place to stay informed about environmental happenings in the community, as well as a great place for free advertising of local green events. Community members can find local events like film screenings and special events , as well as information on sustainability oriented public meetings and local "green" classes and workshops.
BN Green Events is also an effective (and cost-effective) marketing tool for green event coordinators. The site receives several hundred visitors a month and exposure through the EAC's Facebook and Twitter feeds. You can even subscribe to an RSS feed to keep in the loop on all events or share individual events with friends using easy social media buttons to Facebook, Twitter, and more. Check out BN Green events at
www.bn-green.org
.
---
"With My Own Two Wheels" at the Normal Theater
On Tuesday, February 28 at 7:00 p.m., the award-winning documentary "With My Own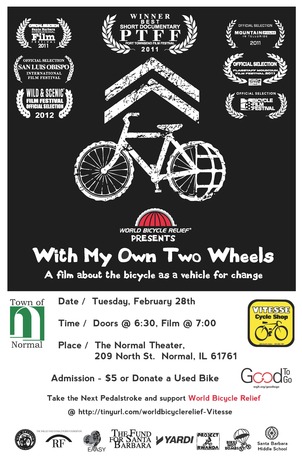 Two Wheels" will be screened at the Normal Theater at 209 W. North Street in Uptown Normal. The movie is an inspiring tale of the bicycle as a life-changing, perhaps even world-changing, machine.
For Fred, a health worker in Zambia, the bicycle is a means of reaching twice as many patients. For Bharati, a teenager in India, it provides access to education. For Mirriam, a disabled Ghanaian woman, working on bicycles is an escape from the stigma attached to disabled people in her community.
"With My Own Two Wheels" weaves together the experiences of these five individuals into a single story about how the bicycle can change the world-one pedal stroke at a time.
The price of admission to the movie is $5 or a donated bike. All monetary proceeds will be donated to World Bicycle Relief, a global nonprofit seeking to improve people's lives with bicycles. Visit http://worldbicyclerelief.org/ for more information.
All donated bikes will be refurbished and distributed locally or will be sent to the Working Bikes Cooperative in Chicago (http://workingbikes.org/), which also refurbishes bikes to be redistributed locally and worldwide.
Doors open at 6:30 p.m. Attendees are encouraged to reconvene at Medici for socializing after the movie. More details on the event on the BN Green Events Calendar at www.BN-Green.org
The event is being co-sponsored by Vitesse, the Town of Normal, and WGLT's Good to Go initiative.
---
ParkLands Foundation Summer Internships Available

Restoration and Management of Native Landscapes: McLean and Woodford Counties in Central Illinois
This internship program is available to students enrolled at a university or college. Students should have background in one or more of these areas: biological sciences, ecology, horticulture and related disciplines and have interests in Conservation Biology, Ecological Restoration, and management and preservation of natural areas. Some skills and experience in identification of plants native to central Illinois is necessary.
The position will require physical labor outdoors. Interns will be hired for 11 weeks of service at $8.50 per hour for 37.5 hours per week. The intern is expected to report to work sites promptly at not earlier than 6:30 a.m., ready to work, and will be released from duties after not more than 10 hours of employment, with a 1/2 hour break for lunch. Interns will be required to work on some Saturdays.
ParkLands Foundation seek interns who are capable of independent work, and have a strong sense of self-motivation, self-discipline, and dedication to the job. Interns must also be capable of following specific directions, be able to work alone and with others. Interns will work with the land steward, who will be their site supervisor, members of the ParkLands Foundation Board, and volunteers. Information about the ParkLands Foundation is available at the ParkLands Foundation web site www.parklandsfoundation.org.
---
Zimride Comes to ISU
by Michael McCurdy
Illinois State University is announcing a "soft launch" of a new online rideshare community.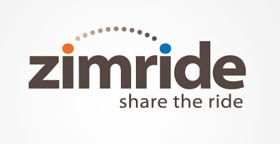 Zimride is a social network for ridesharing that functions sort of like Facebook. Based on the demonstrations I've seen, it should allow carpooling and ridesharing to become an easy alternative transportation option for the campus community. Users will be able to easily find colleagues, coworkers, or friends to split costs for your daily commute or a one time road trip home or to an away game or anywhere.
Zimride's service combines an intuitive online interface and social network features to build the necessary critical mass of users. It'll help fill a gap in the current sustainable transportation picture by providing a low-cost, high-impact rideshare/carpool option. I think users will find the system easy to use…and efficient, once a critical mass of users have signed up. Zimride at ISU is open to anyone with an ISU email address. That would include students, faculty, staff, alumni and retirees.
"While our goal is to formally launch the site to the entire campus in the latter part of February, we're inviting a few to access the site early," says Julie North, Director of Parking and Transportation at ISU. "We ask that you register with your ISU email and add your commute or an upcoming weekend trip. If you don't have a car, you can post your starting and ending location to match up with an existing Illinois State driver."
To participate in the ISU "sneak peek" of Illinois State Zimride:
2) Post a ride, indicating if you can be a driver or passenger.
Remember, it will take a while for the individuals receiving this email to become a Zimride member. You may not have a match in the beginning of this process!
3) Review your potential matches and start Zimriding!
If you have any questions, contact Parking and Transportation Services Director Julie E. North at jenorth@ilstu.edu, or ISU Zimride Rideshare Specialist Jane Nevins at jane@zimride.com, or call (530) 867-1746.

Mike McCurdy is WGLT Program Director and co-coordinates the community sustainable transportation project Good To Go. The 2012 Good To Go Commuter Challenge is May 12-18.
---
Will you be in the dark during Earth Hour?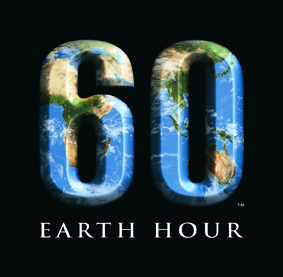 On Saturday March 31, 2012 between 8:30-9:30pm the Sixth Annual Earth Hour will take place. Participants from all across the globe will turn off their nonessential lights and equipment for one hour in a symbolic effort to raise awareness about the impact of excessive technology use and how it contributes to global climate change.
Last year 135 countries took part in the campaign to show that individuals really can make a difference in their energy use. Some of the world's most famous man-made marvels and natural wonders, including the Golden Gate Bridge, The Empire State Building, and The Eiffel Tower stood in darkness as a powerful symbol of landmark environmental action. Earth Hour allows hundreds of millions of people to join together in the cause.
Earth Hour in Bloomington-Normal involves cooperative action in order to make the community more green and sustainable. It is important to reduce energy and carbon emissions, so Earth Hour and the participation of the community can help us further efforts to reduce our ecological footprint.
To get more information visit
www.earthhour.org
and there are many ideas about spreading the word and getting participation in the community. We can all work to spread the word.
If your household, business, or organization will be participating in Earth Hour this year, we would love to hear about it so we can document the extent of local participation. Please send an email to EAC Intern Elizabeth Drehmel at
edrehmel@ecologyactioncenter.org
with some brief details on how you plan to participate - are you just turning off your outside lights or will hour whole house or business be completely dark? Will you have a quiet dinner by candlelight or go out for a walk and enjoy the cool evening air? Please indicate if you wish for your name to remain anonymous or if we can share your family or business/organization name publicly.
---
As always, we look forward to seeing you at the Ecology Action Center! Please stop by anytime Monday - Friday 9 a.m. to 5 p.m. or call us at (309) 454-3169 for information on our latest programs and events or to get answers to questions on recycling, household hazardous waste, clean water, and more!
The Ecology Action Center is a not-for-profit walk-in information and environmental education center with a mission to inspire and assist residents of McLean County in creating, strengthening and preserving a healthy environment. EAC acts as a central resource for environmental education, information, and outreach in McLean County.
www.ecologyactioncenter.org