Welcome to another edition of the EAC Action News, a publication of the Ecology Action Center, the primary resource for environmental education, information, and outreach in McLean County.
Green Drinks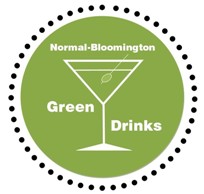 Join us for Green Drinks - the monthly environmental networking opportunity on Tuesday, October 5 at 5:30 p.m. at Medici in Normal. Green Drinks is an informal, social networking group for people working on or interested in environmental issues. Green Drinks groups meet in over 500 cities across the globe. The groups have no political affiliation and no agenda. They serve as a forum for green professionals and other interested community members to meet, socialize and share ideas. Look for us on the upstairs patio if the weather is good, otherwise find us at a table in the bar. Join the conversation!
Celebrate America Recycles Day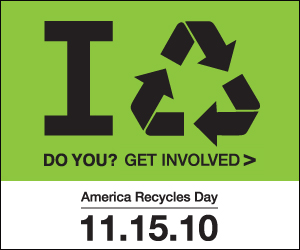 The Ecology Action Center invites area students to become involved in America Recycles Day, coming up in November. More than a celebration, America Recycles Day is the only nationally recognized day dedicated to the promotion of recycling programs in the United States. One day to inform and educate. One day to get neighbors, friends and community leaders excited about what can be accomplished when everyone works together. One day to make recycling bigger and better-365 days a year.
McLean County students in kindergarten through 8th grade are invited to enter an Art and Poetry Contest. 8th grade through 12th grade students may compete in a contest to design a billboard advertising America Recycles Day. The winner's artwork will be displayed on billboard space provided by Prairie Signs. Details about the contest and deadlines can be found on the EAC website, www.ecologyactioncenter.org.
The EAC is partnering with Allied Waste to encourage schools to recycle during the month of October. Ten schools in Bloomington-Normal will be given the opportunity to have single stream recycling courtesy of Allied Waste. Representatives from interested schools should contact Kris Hall, EAC Assistant Director at 309-454-3169. This is a first-come, first-serve, limited-time opportunity. America Recycles Day takes place each year on November 15.
Winners of the art contests and participants in the recycling program will be recognized at a special America Recycles Day event at the Children's Discovery Museum on Saturday, November 13. The event, cosponsored by the EAC and CDM, will also feature activities for children and families. Activities will be free with regular paid admission to the museum. For more information, contact the Ecology Action Center at (309) 454-3169 or find full art contest details at www.ecologyactioncenter.org.
Cool Cities Needs Your Help
Cool Cities comes to Normal, one of Illinois' coolest cities at a free workshop on October 2nd. Cool Cities are led by mayors that have made a commitment to sustainability and working on local solutions to climate change by signing the the Mayors Climate Protection Agreement. Normal has been a Cool City for the past several years and taken significant strides to improve energy efficiency andrenewable energy into their operations.

Topics will include building community strength for Cool Cities, greenhouse gas inventories, community outreach. saving money on residential weatherization retrofits and green buildings. Find out how you can become involved in making your community more sustainable.

Cool Cities Workshop
October 2
9:30 am coffee and registration
10:00 am - 4:00 pm presentations
Lunch is provided
Heartland Bank (formerly bank of Illinois)
200 West College Avenue
Normal

Please email Lonnie Morris at herbndove@comcast.net to reserve your spot for the workshop.

For more information on Cool Cities, visit:

coolcities.us OR http://coolcities-il.appspot.com/city
Sandra Steingraber's Living Downstream comes to the Normal Theater
Living Downstream is a feature-length documentary based on the book of the same name by Illinois Wesleyan University graduate, Sandra Steingraber. Sandra is a biologist, author, cancer survivor, and cancer prevention advocate who was raised in Pekin, Illinois.
Like the book upon which the film is based, Living Downstream documents the growing body of scientific evidence that links human health with the health of our environment and concludes that the best way to beat cancer is by preventing it in the first place.
Part scientific exploration, part personal journey, the film follows Sandra during a pivotal year in her life: as a biologist and author, as she speaks to groups across North America about cancer prevention; and as a cancer survivor, when she receives ambiguous results from a cancer screening test. The film captures this movement between the scientific and the personal, which is also a hallmark of Sandra's work. Experts in the fields of toxicology and cancer research make important cameo appearances in the film.
The documentary debuts in Bloomington-Normal on Sunday, October 17th at 1:00 p.m. at the Normal Theater in Uptown Normal. Tickets are $8 and may be purchased in advance at Garlic Press or at brownpapertickets.com.
Immediately preceding the film screening, a Healthy Harvest Brunch is planned for 11:00 a.m. at Medici's Upper Level. Brunch tickets are available at Garlic Press, Naturally Yours, Medici's, Towanda District Library, and online at www.thelandconnection.org
Steingraber's alma mater, Illinois Wesleyan University, will host a lecture by Sandra Steingraber from Noon-1:00 on Monday, Oct. 18 at the Hansen Student Center (300 E. Beecher St., Bloomington). The lecture is free and open to the public.
2010 Illinois Energy Expo - October 28-30
The 2010 ILLINOIS ENERGY EXPO, featuring money saving energy efficiency technologies, is coming to the Marriott Conference Center Normal. All events are free and open to the public.
This statewide event which will bring together business leaders, building energy managers, building contractors, energy industry experts, energy educators and residents to explore energy conservation options that will help reduce energy costs and positively impact the Illinois economy. A full program of speakers and workshops is posted on the event website at http://www.apec-online.org/2010_expo.html.


Hosted by the Association of Professional Energy Consultants in partnership with Heartland Community College.
Send us your questions!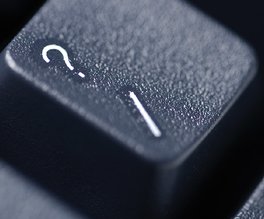 Do you have a question on recycling, household hazardous waste disposal, rain barrels, rain gardens, energy efficiency, or other environmental topics?
Send us your questions by going to this
link
. We will answer your questions promptly; some questions (and answers) may be selected for publishing in our next EAC member newsletter coming out shortly.
Of course you can always call us at 309-454-3169 with your questions or stop by the EAC at 202 W College Avenue in Normal.

As always, we look forward to seeing you at the Ecology Action Center! Please stop by anytime Monday - Friday 9 a.m. to 5 p.m. or call us at (309) 454-3169 for information on our latest programs and events or to get answers to questions on recycling, household hazardous waste, clean water, and more!
The Ecology Action Center is a not-for-profit walk-in information and environmental education center with a mission to inspire and assist residents of McLean County in creating, strengthening and preserving a healthy environment.
www.ecologyactioncenter.org