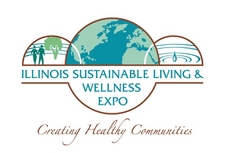 Thursday, April 7, 7-9 p.m.
Illinois Wesleyan University
Joslin Atrium Memorial Center
104 E. University St. Bloomington, Illinois
Tonight the Illinois Sustainable Living and Wellness Expo gets started with a special panel discussion. Fertile Ground will offer practical tips to faith-based organizations for developing ecologically-mindful plans of action. The conversation will also examine how groups can come together community-wide to connect faith and sustainability.
This panel discussion will feature Brian Sauder of Faith in Place, an organization dedicated to giving religious people the tools to become good stewards of the earth. Working with more than 600 organizations of differing faith — including Islam, Judaism, B'Hai, Unitarianism and Christianity — Faith in Place partners with religious congregations to promote clean energy and sustainable farming.
The panel includes:
Syed Gilani — Islamic Center of Bloomington/Normal
Myra Gordon — Moses Montefiore Temple, Bloomington
Lori Harvey (moderator) — Interim Chaplain at Illinois Wesleyan University, Bloomington
Matthew D. Hickman — Associate Pastor, Mennonite Church of Normal Brian Sauder — Central Illinois Outreach and Policy Coordinator for Faith in Place, Urbana
Michael Brown — Executive Director of the Ecology Action Center, Normal
Come and explore how we can attain environmental sustainability from a faith perspective!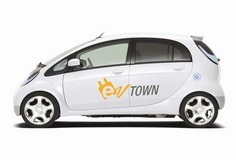 This is Bloomington-Normal's year for electric vehicles. Part 2 of 2.
By Carl Roberts
Part 1 of this article reported on the formation of the Bloomington-Normal Electric Vehicle (EV) Task Force and the 2011 Twin Cities availability of the all-electric Mitsubishi i and electric charging stations. See the Spring 2011 Ecology Action Center Newsletter for Part 1. The Spring Newsletter is available on the EAC's website (www.ecologyactioncenter.org.)
Costs and environmental impact of Mitsubishi i
Each i would normally have a purchase price of approximately $30,000, but federal and state incentives will bring the cost down to about $19,500. That will make the i affordable for a sizeable portion of the population.
Studies have estimated that the cost of operating an i over an eight-year period will be $2,200. That is less than 30 percent of the estimated $7,476 required to operate a gasoline-fueled vehicle over eight years. The i's will not have recurring charges that gasoline-powered cars do, such as oil changes, belts, hoses and spark plugs. The i's battery will have an eight-year warranty.
EVs have zero emissions, which means they will not pollute the air. The electricity that charges them, however, will be produced by conventional means such as coal, nuclear or wind power. Studies are underway throughout the country to determine how to limit the environmental impact of producing the small amount of electricity needed to charge an EV. As an alternative, a charging station that runs on solar power would create its own electricity.
"Electric vehicles are not a one-step answer to cleaning up the environment," said Jeff Pritts, EV Task Force chairman and general manager of the Bloomington-Normal Marriott Hotel and Conference Center. "But they are one way we can cut down on pollution and reduce our dependence on foreign oil."
Charging stations will be installed in Normal this year
The Town of Normal plans to use a federal grant from the Department of Energy to install charging stations at the new transportation center being built in Uptown Normal. "These stations will be among the 30-35 free charging stations to be installed in Normal during 2011," said Geoff Fruin, Normal assistant city manager. "Business leaders throughout EV Town will be making decisions as to whether they will install on-site charging stations."
"There are three levels of charging stations," Pritts explained. They are:
1. People will be able to charge EVs by plugging them in to their home's current electrical system, as long as they have isolated-current wiring professionally installed. An electric vehicle will recharge in six-to-eight hours, thus making an overnight charge practical.
2. The charging time can be cut in half – to three-to-four hours – when plugged into a 220-volt outlet. This is the type of charge that will be used for most public charging stations. A homeowner has the option of having a 220-volt outlet, such as those commonly used for home clothes dryers, professionally installed.
3. The fastest charging station will charge a vehicle in 20 minutes. Two of these stations are being tested in San Francisco. It is not known when they will be available elsewhere or how much they will cost.
"Ninety percent of the charging will be done at people's homes," said Pritts. "The public charging stations will give drivers the comfort of knowing that a charge is available if they ever need it." Each EV will display the amount of charge remaining, and the location of charging stations will show on cars' GPS (global positioning system). Tow-trucks will be equipped with chargers for drivers who run out.
The electric vehicles are expected to operate safely. But, in case any EVs are involved in accidents, first responders – such as police, firefighters and medical technicians – are being trained on the proper methods for extinguishing fires and handling damaged batteries.
Other electric vehicles
1. The Nissan Leaf is currently the only all-electric car on the market. The Leaf can go about 100 miles before needing recharging. With a $7,500 federal incentive available, the cost of purchasing a Leaf is reduced from the sticker price of $32,780 to $25,280. (For information on the Leaf, see
www.nissanusa.com/leaf-electric-car
.)
2. The Chevrolet Volt currently provides a range of 40 miles of all-electric driving, then a gasoline-powered backup engine kicks in, extending the range to 375 miles. The $7,500 tax rebate reduces the Volt's cost from $40,280 to $32,780. (For information on the Volt, see
http://www.chevrolet.com/volt
.)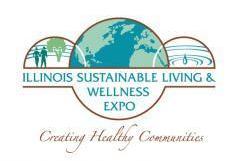 In case you haven't heard, this weekend is the biggest and best green event in Central Illinois - right here in Bloomington-Normal. The Illinois Sustainable Living and Wellness Expo returns Saturday, April 9, from 9 a.m. to 5 p.m. at Illinois Wesleyan University's Shirk Center. This free event is a partnership between IWU's Wellness Department and the Ecology Action Center, bringing you an incredibly diverse number of exhibitors and workshops on many topics helping you to live well and live green. Topics include local food, energy efficiency and alternative transportation, natural healthcare and personal products, sustainable transportation, waste reduction and reuse, natural areas and native species, organic lawncare, health and nutrition, fitness and wellness, bicycle maintenance, and so much more!
Don't miss:
The special showing of Mad City Chickens, the documentary film exploring the issue of backyard chicken raising (3 p.m., North Classroom)
Free test drives of the iMiEV electric car by the EV Task Force (1p.m.
Valet bicycle parking by The Friends of the Constitution Trail and WGLT/ISU's Good to Go program
The Green Zone for Kids with great hands-on activities such as making recycled paper to take home!
Local food cooking demonstrations (and samples!) by Chef Bell of the Dinner Bell
Live musical entertainment including Peter Adriel, Dave Berchtold, and Brian Stear
Free Residential Electronics Recycling
The Affordable Fashion Challenge Fashion Show (10 a.m., main stage)
Tai Chi and Bellydance demonstrations on the main stage
The McLean County Green Awards (1 p.m., main stage)
And you can make your expo experience even greener -carpool, bike, or use public transportation to get to the expo. Go paperless - skip the traditional paper program guide and download the paperless pdf from the expo website or utilize the mobile version from your smart phone.
See you at the expo!
Illinois Sustainable Living and Wellness Expo website

Mike Jackson, AIA and Acting Director of the Preservation Services Division of IHPA
Tuesday, May 10, 2011, 7:00 p.m.
Governor Fifer Courtroom
McLean County Museum of History
This event is FREE and open to the public.
Did you know that restoring or preserving old homes and other structures instead of tearing them down is inherently green? Would you like more information on how to be "green" and restore your old home? In honor of May being National Preservation Month, the McLean County Museum of History invites you to join us in welcoming Mike Jackson, AIA and acting Director of the Preservation Services Division of the Illinois Historic Preservation Agency, for an evening exploring how to be green while maintaining and preserving your old home or building and the challenges that can be encountered in this process.
Through this program, Jackson will illustrate the common goal that both preservation and green design shares: a concern about resource conservation (in particular energy conservation) and the goal of making a better future. Preservationists begin by identifying places and design elements that have enduring values and deserve to be part of the future while Green design begins as a response to the future challenges of resource depletion, population growth, and climate change. Preservationists have a special insight into projections of the future because of their understanding of the past. Green designers can take a page from preservationists by looking back at historic patterns of development for inspiration on how to make the future of building design and urban planning greener. Historic property owners already know they want to preserve their buildings, they just want to know the best practices and how they can make their buildings green.
Along with working with the Preservation Services Division of IHPA, Jackson is also a visiting professor of architecture at the University of Illinois at Urbana-Champaign and Columbia University in New York. He is a founding member of the Association for Preservation Technology Committee on Sustainable Heritage and active in the development of green building standards and preservation policies. He has been active in the field of historic preservation throughout his career and has been a leader in the areas of Roadside Architecture, Main Street, the Recent Past and Sustainability.