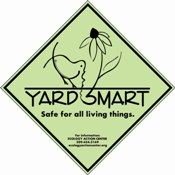 The Ecology Action Center announces its tenth annual Yard Smart Garden Walk on Saturday, June 23, 2012. This free tour highlights beautiful and functional yards that protect our environment while benefiting wildlife and use few or no synthetic chemicals.
This year's event features a plant and garden tool "Freecycle" Free-For-All. Attendees may bring unneeded live garden plants or garden tools to give away—everything must be free.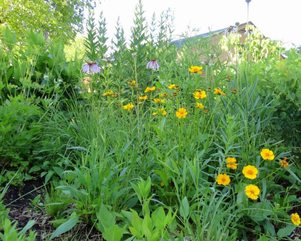 Lunch will be provided following the tour. Bill Davison (formerly owner of the Blue Schoolhouse Organic Farm), Cathy Bilow (Kid-Conscious Lawns with Grieder's) and Sharon Welch (Wild Ones) will be on-hand to answer a wide range of questions about sustainable garden practices.
The event is free and open to the public with a $5 suggested donation for lunch. Event registration is required and is requested by June 20. To register and receive more detailed information on how to attend the Yard Smart Garden Walk, can SIGN UP ONLINE or call (309) 454-3169. Individuals should bring their own lawn chairs and reusable water bottles for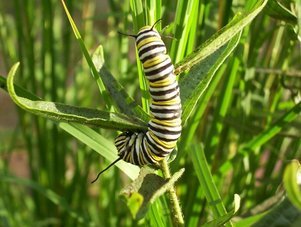 the lunch and presentation. Participants are encouraged to carpool during the tour to conserve fossil fuels and reduce pollution.
The Yard Smart program promotes a more sustainable and healthier approach to lawn and garden maintenance. Working with nature to build a healthier ecosystem in both the soil below ground and the yard above ground will produce a more beautiful, sustainable and safer environment for everyone— children and adults, pets and wildlife—by reducing pollutants that runoff into our local water supplies. The program encourages local homeowners to reduce the use of synthetic fertilizers and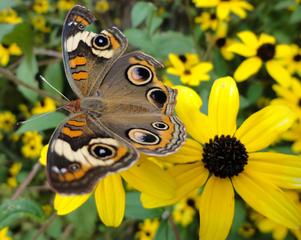 pesticides, to conserve natural resources such as water and fossil fuels, and to make room for wildlife in their yards. Yard Smart Certification recognizes local homeowners who use ecologically sustainable practices in maintaining their yards and who realize that their lawn, garden and landscaping decisions affect the health of the whole
community.
More information on the Yard Smart program as well as a set of ten free resource fact sheets is available at www.yardsmart.org.