Events you don't want to miss!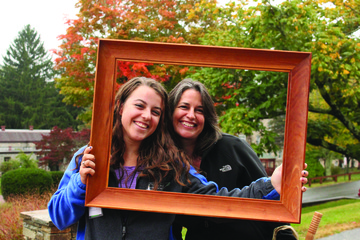 SAVE THE DATE!
Family Weekend - April 12-14, 2013

Registration is in the mail this week!
For more information, visit go.lmc.edu/familyweekend.

---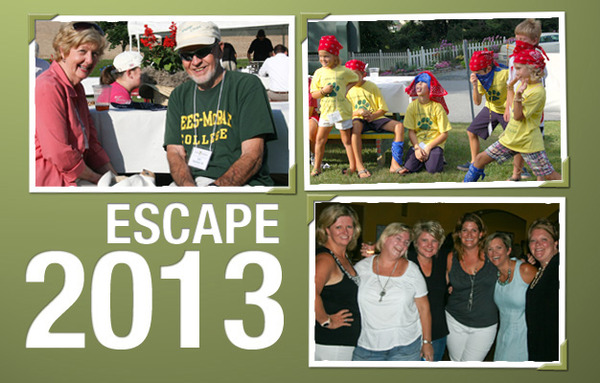 ESCAPE - July 10-14

Escape to campus this summer for 4 days of fun with alumni, families, and friends!

Details coming soon!

News from Academic Affairs

Introducing SAM

The Burton Center for Learning Assistance and Career Services are happy to announce a new peer-to-peer academic mentoring program at Lees-McRae College. This program is being offered through the Burton Center for Learning Assistance Tutoring Services. The Student Academic Mentoring (SAM) Program will target the needs of students who are facing challenges in their academic activities. The mission of the SAM program is to assist students with developing meaningful, supportive relationships with participating faculty, staff and students. This is one of many tools offered by the Burton Center to assist students as they strive to achieve personal and academic success at Lees-McRae College.

McMillan Pazdan Smith Selected to Design May School of Nursing and Allied Health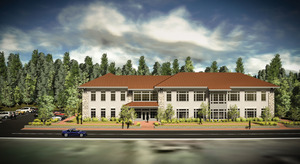 Lees-McRae is proud to announce that architecture firm McMillan Pazdan Smith will design the May School of Nursing and Allied Health. With groundbreaking slated for as early as June 2013, this 18,000 square foot facility will soon be the cornerstone of the College's expanded science and health-related programs.

With offices located throughout the Southeast, McMillan Pazdan Smith's portfolio includes many other higher education healthcare and research facilities including the USC School of Medicine – Greenville, Presbyterian College School of Pharmacy, Edward Via College of Osteopathic Medicine and the Wofford Milliken Science Center.


News from Student Development

Congrats to Rock Climbing Team

Members of the LMC Competition Rock Climbing Team traveled to Western Carolina University on Saturday, March 2 to compete in the "Rock and Rumble Bouldering Competition." College and university climbing teams from all over the southeast were there to compete. Congratulations to Junior Meagan Kelly for placing 3rd in the women's recreational division.

LMC Student Competing on National Geographic Channel Show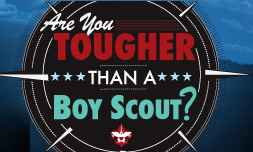 Before he heads to Lees-McRae in the fall, incoming freshman, Will Fleming, will compete on the show, Are You Tougher Than a Boy Scout? which premiered on National Geographic Channel Monday, March 4 at 8 p.m.

Are You Tougher Than a Boy Scout? is a reality competition series following a group of elite Boy Scouts over the course of three days and two nights as they compete against adult men in a variety of scout-based challenges. Produced by Original Productions, the same team responsible for reality show staples such as Ice Road Truckers and Deadliest Catch, this show is sure to be entertaining!

Students spending Spring Break on a Mission

Several Bobcats affiliated with Campus Ministries will be spending their Spring Break working with area ministries. They will be cleaning, serving clients, and providing much help for these area ministries. They will be staying with area church members within the High Country Community.

Upcoming Events for Students

Movie Night, The Hobbit - Tuesday, March 19
Evans Auditorium - 9 p.m.
Free to all students

Concert Night, The Broadcast - Saturday, March 23
Evans Auditorium - 9 p.m.
Free to all students
With powerful and soulful melodies, polyrhythmic grooves and an uncanny ability to connect with listeners, it's no wonder The Broadcast has audiences across the country entranced. Originally formed in Brooklyn, N.Y. in 2007, this young, six-piece soul-infused rock band is known for their tight, high-energy performances that have vaulted them into the national spotlight.

Bobcat's Battle for the Cure - Friday, April 26
Tate Lawn - 6 p.m. to midnight
Bobcat's Battle for the Cure mission is for the students of the College to raise awareness and funds for a non-profit organization chosen by the Student Body for that year. Bobcat's Battle for the Cure has selected the non-profit organization, SaraCare Fund for the year of 2013. This event will unite the campus, local community, and fellow supporters to honor the survivors, the fighters and the taken. All proceeds collected will be awarded to the applicants in need of monetary assistance from the SaraCare Fund.

Dates to Remember
Mar. 8: Residence Halls Close for Spring Break

Mar. 11-15: Spring Break

Mar. 17: Residence Halls Open

Mar. 27: Residence Halls Close for Easter Break

Mar. 27-29: Easter Holiday

Mar. 31: Residence Halls Open

Apr. 1-26: Advising and Registration for Fall 2013

Apr. 1-5: Appalachian Heritage Week

Apr. 8: Mountain Day of Service
---



Don't forget to "Like" the Lees-McRae Family Association page on Facebook.

---

Run for Wildlife Half Marathon
Saturday, April 13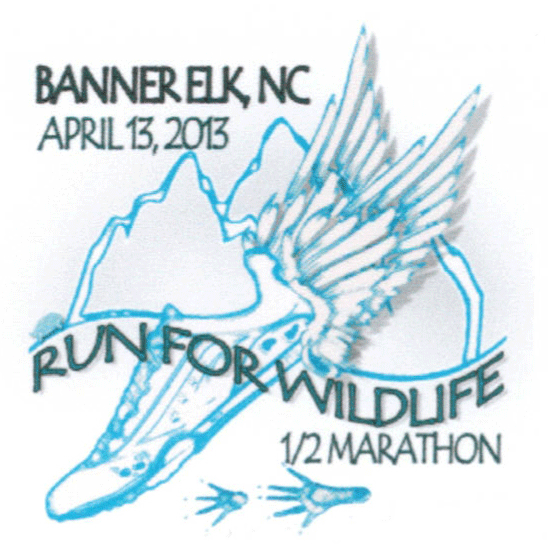 Register here.

---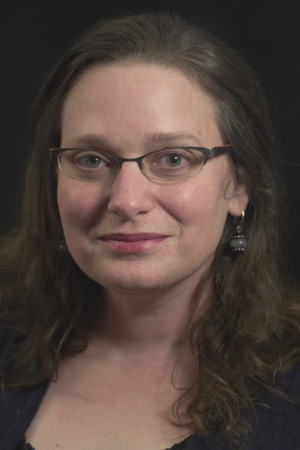 Dr. Tessa Carr completed a guest artist residency at California State University Northridge on February 14 and 15. She performed her original work "Hauntings" with Dr. Deanna Shoemaker.

---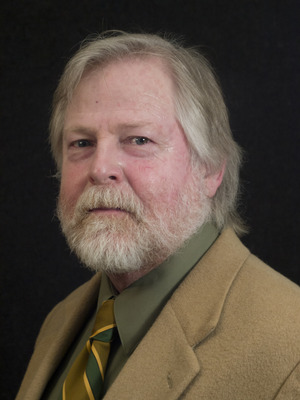 Dr. Michael Joslin's article with photographs "A French Connection" appeared in the Winter 2013 Now and Then: The Appalachian Magazine, Volume 28, #2.