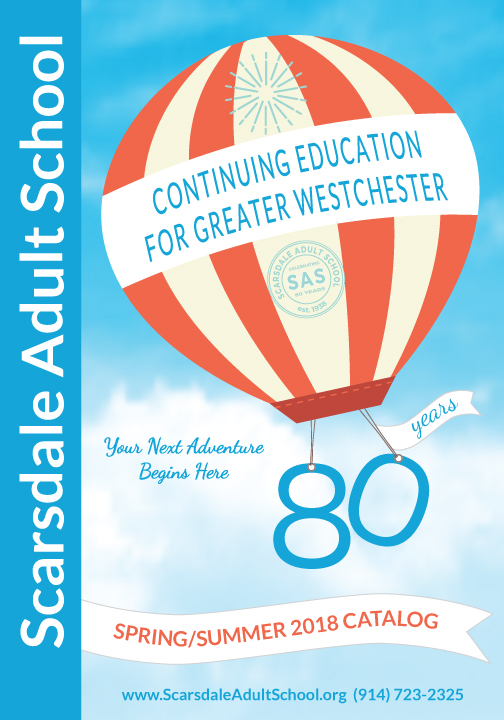 ---
In this Issue
---
Quick Links
---

Like us on Facebook and post to our page.
---
---
Peruse the course catalog and register for upcoming classes by visiting our secure website:
ScarsdaleAdultSchool.org
---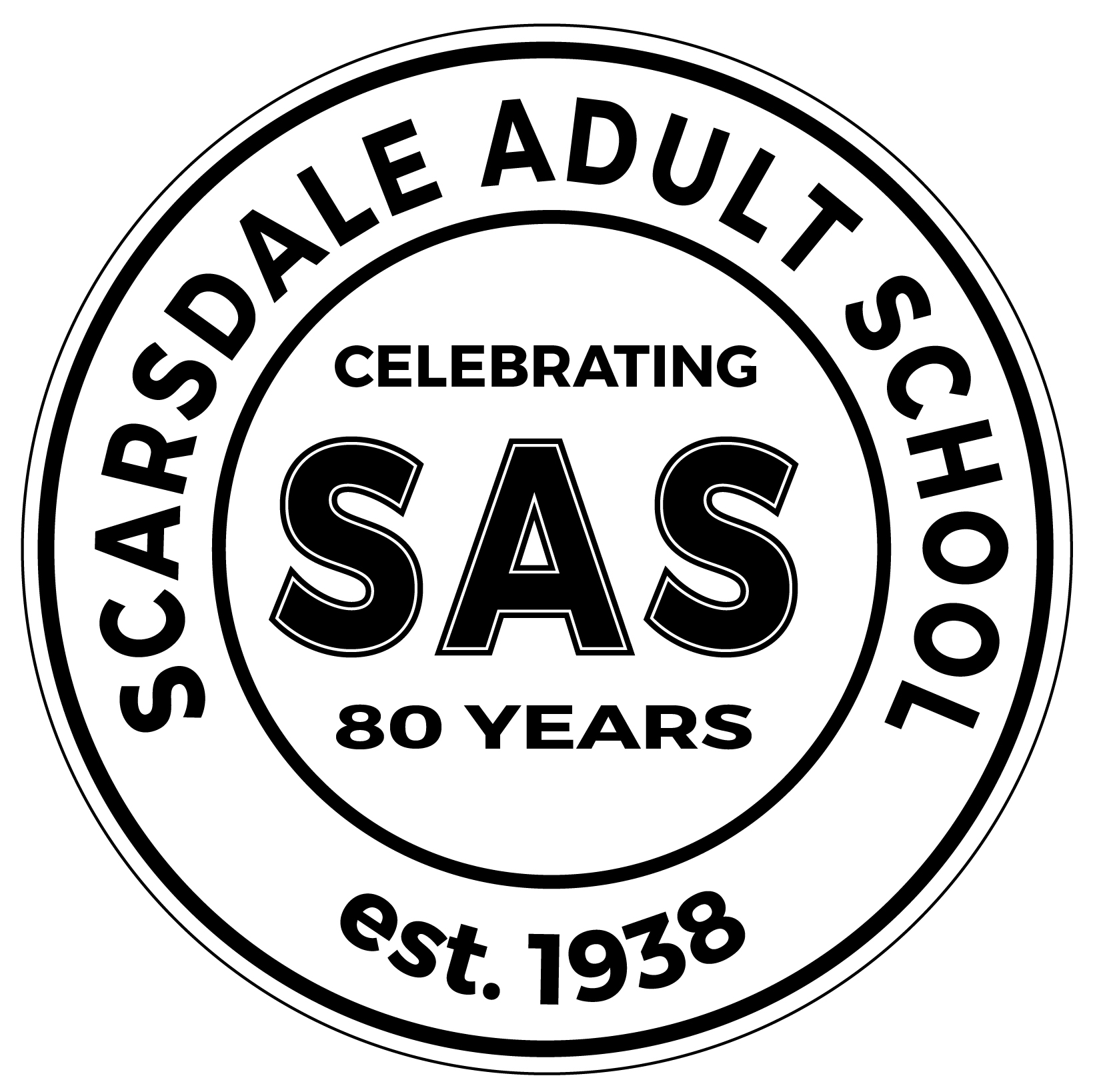 ---

Scarsdale Adult School E-News
Greetings Lifelong Learners,

We had a nice turnout earlier this month at our second storytelling event, Tales from the 'Dale. Thank you to Leesa Suzman, SAS Co-Chair, for organizing the event and recruiting the storytellers. For those who missed it, the video should be available shortly.

As we look forward to the rest of the calendar year, we are hoping to schedule several additional special events and classes in celebration of our 80th birthday. If you have an idea for an event or a class that fits our theme, please send email to Director@ScarsdaleAdultSchool.org and we will try to bring your ideas to life.

Important news for Verizon, AOL, and RoadRunner email address holders: A recent update to these Verizon-owned email service providers, intended to limit spam, has blocked all messages sent from Vertical Response, our eblast server and, in many instances, Augusoft/Lumens, our website host. Many of our messages are now getting through to the intended recipient. Please reach out to your friends and family who use Verizon, AOL, or RoadRunner and let them know that they can catch up on back-issues of our eblasts by viewing them on our facebook page, our twitter feed, or our In the News page of our website. We have been told and we hope that the issue will be resolved shortly.

When your class has ended, please do take a moment to fill out a Completed Course Survey. We appreciate all constructive criticism and we use your feedback to improve our services and offerings.

Looking forward to seeing you in the classroom!

Regards,
Jill Serling, Executive Director
Summer Camp for Adults
School is almost out and the kids in town all seem to be looking forward to summer camp. Never fear, SAS offers plenty of camp-like activities for adults to enjoy too.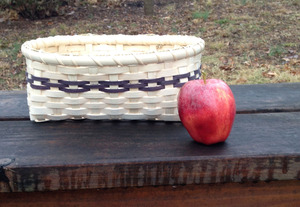 Though we are not planning any surprise color wars games, we have plenty of arts & crafts, music, and fitness classes on the horizon. Students can learn
Basket Weaving
,
Watercolor
or
Landscape Drawing
or
Digital Photography En Plein Air
,
Creating Abstract Landscapes
or
Monoprints with Gelli Plate
. Tap your toes and hum along to the
Great American Songbook
. Stay in shape with
Fit Blast,
Body Sculpting
, or
Sit and Be Fit
.

Remember breaking out all the board games on rainy camp days? Instead of knock hockey, our students can enjoy
Beginner
,
Advanced Beginner
, or
Intermediate Bridge
classes,
Beginner
or
Supervised Mah Jongg
, and
Beginner
or
Supervised Canasta
instead. Form your own groups or come eager to meet other players at your level.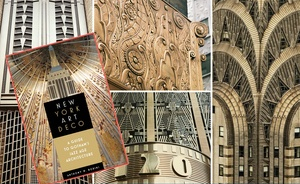 Don't forget the camp field trips! Our walking tours this summer include
Women Artists at the Met
,
Art Deco in Midtown Manhattan
with Anthony Robins as well as
Magazzino Italian Art
, a private warehouse in Cold Spring.

Not quite ready to put away the books and the reading glasses? We still offer plenty of humanities courses to keep your minds nimble all summer long. Martin Flaherty is covering the court beat with
Supreme Court Roundup
, Alfred Hunt will lead two sections of
Let's Talk Current Events
, Shaun Johnson will keep you on track for language acquisition with
Beginner
and
Intermediate Spanish
, Ze'ev Aviezer will ponder
Jesus in Jewish Context
, and Estha Weiner will offer an
Irish Literary Sampling
with a focus on poetry and plays by William Butler Yeats.
---
Changes and Additions to the Catalog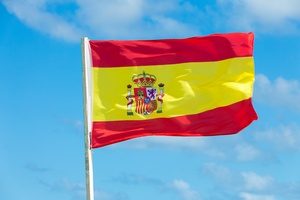 Newly added to the catalog:
Beginner Spanish
with Shaun Johnson (Course 6877),
Intermediate Spanish
with Shaun Johnson (Course 6878),
The Strategies and Science of Cultivating Happiness
with Caren Osten (Course 6876), and
Organizing Tips for Back to School Success
with Jocelyn Kenner (Course 6880).

Please also keep in mind the following changes to the catalog:



Current Trends in Jazz

(Course 5715) now has a skip date on Tuesday, May 1, 2018. The second class meeting will instead by on May 8, 2018.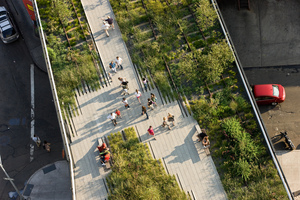 The walking tour of

Architectural Highlights Along the High Line

with John Hill (Course 5823), originally scheduled for May 23, 2018, from 11 a.m. to 1 p.m. has been moved to Wednesday, May 2, 2018.

Jill Kiefer's

Five Major Movements of Modern Art

(Series 26), has been reconfigured slightly to create a skip date on Thursday, May 17, 2018.

Expressionism

(Course 5705), originally scheduled for that date, will now occur on Thursday, May 24, 2018.

Dada, the Anti-Art

(Course 5706) will be merged with

Surrealism

(Course 5705) on Thursday, May 31, 2018.
---
Not to be Missed
All coming up in the next few weeks are classes in the following categories:


Humanities
Art Appreciation

History, Culture and Current Events

Literature and Film

Museum Previews, Exhibits, and Walking Tours

Music Appreciation

Natural and Technical Sciences

Religion and Philosophy
Skill Development and Enhancement
Arts and Crafts

Computers, Technology, and the Internet

Languages

Performing Arts

Photography and Videography

Writing
Personal and Professional Growth
Career and Business Development

Health, Wellness, Stress Reduction, Nutrition

Hobbies and Edutainment

Personal Finance, Aging, Retirement Planning
Recreation
---
Mother's Day Gift Idea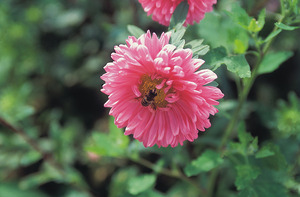 With only a few weeks until Mother's Day, now is the perfect time to
purchase an eGift card
in any amount on our secure website. Flowers may be nice in the short term but the gift of education lasts a lifetime. We will send the gift by e-mail or USPS, no wrapping paper required! Your special mom can then choose from a wide selection of interesting courses at a time that fits her schedule

.