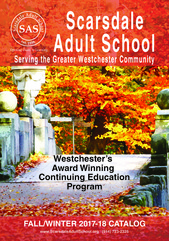 ---
Quick Links
---

Like us on Facebook and post to our page.
---
---
Peruse the course catalog and register for upcoming classes by visiting our secure website:
ScarsdaleAdultSchool.org
---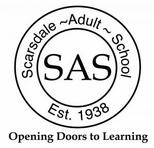 ---

Scarsdale Adult School
Student/Teacher Art Show Opening Reception
Wednesday, November 1, 2017
6 to 8 p.m.
Scarsdale Public Library Scott Room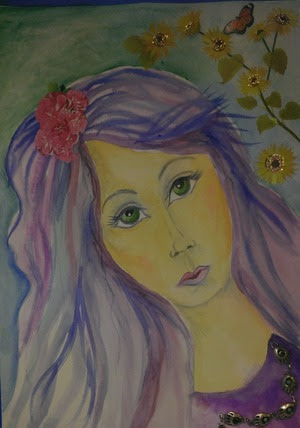 You are invited!!!

Please come celebrate our SAS artists at our fourth Student/Teacher Art Show, running throughout the first half of November in the Scott Room of the Scarsdale Public Library, 54 Olmsted Road, Scarsdale, NY 10583. The opening reception, FREE FOR THE ENTIRE COMMUNITY, is scheduled for Wednesday, November 1, 2017, from 6 to 8 p.m. in the Scott Room. Please do entice your friends and family to join us that evening and continue to stop by the Scott Room through November 15, 2017, to view the magnificent drawings, paintings, and photographs proudly on display. Mark the date on your calendar and drop by to enjoy this feel-good event with wine, cheese, and light snacks and not a hint of pressure nor a whiff of politics.

No need to be enrolled in any of our classes to attend. You are encouraged but are not required to RSVP to Director@ScarsdaleAdultSchool.org so we can anticipate food and beverage needs for our fete.
Drawing, painting, mixed media, photography, and art appreciation instructors have all shared some of their fantastic original creations but our students are often the artists who steal the show. We encourage everyone who has taken an SAS photography or arts & crafts class within the past year, from novice to expert, to contribute to the exhibition.


We will be accepting one piece of artwork (drawings, paintings, photographs, or mounted mixed media pieces) from each SAS art student who would like to participate.

Please note that all items must be WIRED to be hung on a wall. We cannot accept pieces that have "claws" for hanging or that require a stand or a display case. As a result, we will not be displaying baskets or jewelry made in any of our classes.

Please let us know if you plan to participate in the show. Send an email to Director@ScarsdaleAdultSchool.org with the following information:
Your name
Title of your submitted piece
Medium of your submitted piece
Artwork drop off will be on Wednesday, November 1, 2017, from 12 to 2 p.m. in the Scott Room of the Scarsdale Public Library.

If you are enthusiastic about showing your artwork but do not yet have anything ready now, we still have plenty of Arts & Crafts classes starting later in the semester you can prepare your portfolio for next year's show!