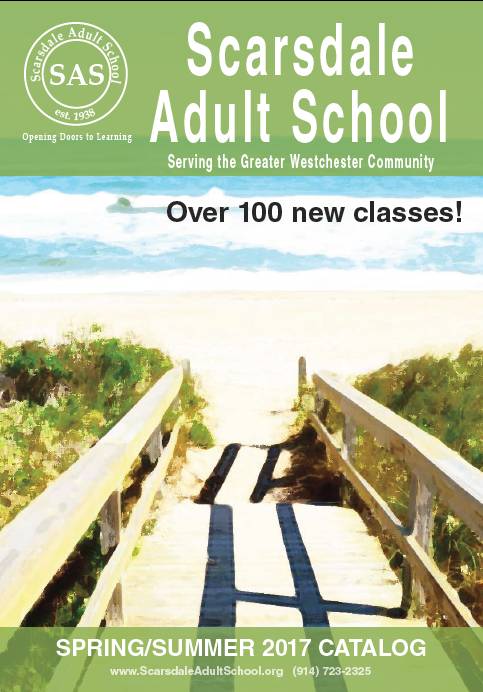 ---
In this Issue
---
Quick Links
---

Like us on Facebook and post to our page.
---
---
Peruse the course catalog and register for upcoming classes by visiting our secure website:
ScarsdaleAdultSchool.org
---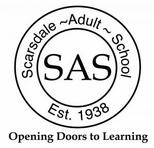 ---

Scarsdale Adult School E-News
Greetings Lifelong Learners,

Just before our brief spring break, on Wednesday, April 5, 2017, we were honored by ArtsWestchester for our outstanding arts-education programming. Thank you to all those who were able to join us that day.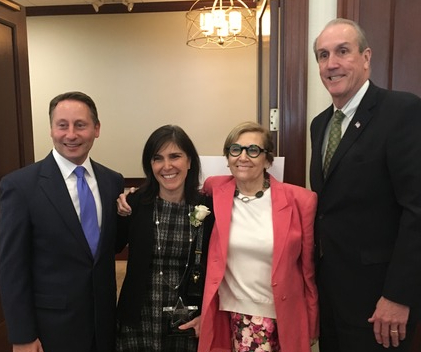 As I mentioned in accepting this distinguished award, our doors opened in 1938 with only 11 courses that cost $5 each and drew a total enrollment of 320 students. Photography was the most popular class at the time in a curriculum that also included music appreciation, woodworking, ceramics, and metalwork. Now we offer over 500 classes each year and serve over 5000 individuals. Our students hail from more than 60 zip codes in the Greater Westchester area and span several different generations. Our instructors are all experts in their fields, many coming from local colleges. Our dedicated staff is the backbone of our school. Our board of trustees and advisory committee provide solid leadership. I was humbled to receive this award, presented by Deputy County Executive Kevin Plunkett (pictured above at far right, along with, from left to right, County Executive Rob Astorino, myself, and Janet Langsam of ArtsWestchester), and accepted it with much appreciation for and on behalf of all our students whose support sustains us.

Hours after the ArtsWestchester luncheon, we celebrated with a community event focused on performing arts entitled True Tales from the 'Dale and Beyond. Eleven engaging speakers entertained more than 200 attendees with funny, heart-warming and endearing stories about growing up, raising a family, or working in Scarsdale. We thank Sandi Marx, the evening's emcee, for her guidance and humor. In addition, we are grateful to storytellers Victoria Ostrovsky Assa, Denise Del Balzo, Jimmy Fink, Lucie Fink, David Handelman, June C. Sambol, Fran Scheffler-Siegel, Rashid Silvera, Danusia Trevino, and Lori Weitzner for donating their time to our school.

We hope you will join us for our next special event on Tuesday, April 18, 2017, at 6:30 p.m. at Scarsdale High School — An Evening with Former Governor David Paterson: A Conversation about Politics, Education, and Current Events. See you there and again soon in the classroom!

Regards,
Jill Serling, Executive Director
A Not So Chance Meeting with David Paterson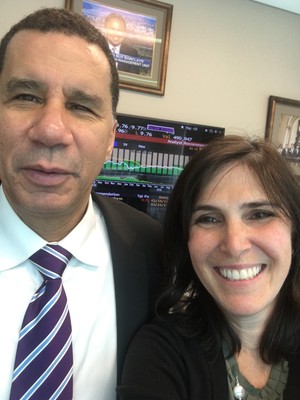 Executive Director Jill Serling began the new year with a lofty resolution – to meet one new person every day for the entire year. She labeled her goal "the Hello Stranger Project" and she has chronicled her meetings on Instagram and Facebook. To date, she has met over 100 "new friends" from China, Haiti, Bangladesh, the Dominican Republic, South Korea, Columbia, and yes, even Westchester County, documenting each encounter with a photo – selfie style.

In preparing for this Tuesday's special event featuring Hon. David Paterson, she was fortunate to have a one-on-one appointment with the former Governor of the State of New York. Paterson was Day 89 of her Hello Stranger Project. Here is what she posted:
Hello David Paterson. David is the former Governor of the State of New York. David grew up in Hempstead, NY – an idyllic town to grow up in according to David. David attended public school and was in the mainstream classroom, although he became legally blind at a young age. His mother felt it was important for David to be in a classroom with children he would socialize, and work with in the future. David graduated high school a year early and earned his undergraduate degree from Columbia University and his law degree from Hofstra. David believes in the importance of special education in public schools. He values education – he believes life is all about education. His mother, not surprisingly, was an educator. Many of his teachers and professors made a lasting impact on his life and career choices. In fact, his 6th grade teacher was the keynote speaker at his inauguration as Lieutenant Governor. David has a strong moral and spiritual compass. He believes we don't listen to our intuition enough. He is presently writing a book that includes that subject. David is exceptionally proud of his work and support of the establishment of the Four Freedoms Park on Roosevelt Island. He sees the parallels of one disabled leader supporting the vision of another disabled leader. An interesting statistic that David shared with me twice while we chatted was that 66% of blind people don't work, but have a greater higher education graduation rate than the average American.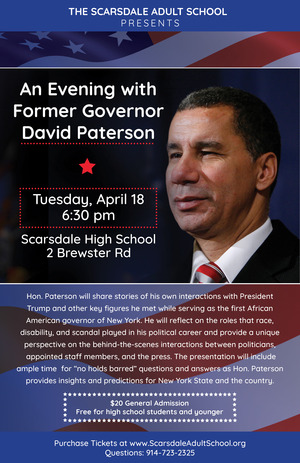 Paterson is engaging and charismatic and Serling notes that she could have spent an entire day chatting with him. When he comes to Scarsdale on Tuesday, April 18, 2017, Paterson will regale the audience with insights and predictions for New York's political and economic landscape. The forum will be moderated by Len Tallevi, member of the SAS Advisory Committee and retired chair of the Social Studies Department at Scarsdale Middle School. Paterson will discuss his observations about and interactions with President Trump and other key figures he met while serving the State of New York. He will reflect on the roles that race, disability, and scandal played in his political career and provide a unique perspective on the behind-the-scenes interactions between politicians, appointed staff members, and the press. The presentation will include ample time for "no holds barred" questions and answers.

Register now to reserve your seat. Walk-ins are also welcome. Please enter through the Brewster Road main doors where staff will be available to check you in and direct you to the event. High school students and younger may attend free of charge.
---
Summer Classes Added and Other Changes to the Catalog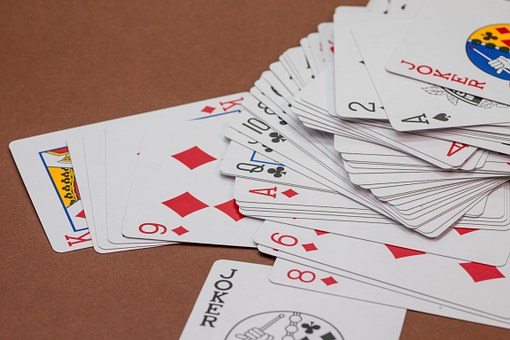 Good news for everyone seeking to learn and play canasta. We have added two more courses for the summer. Both courses will run for 7 weeks at Westchester Reform Temple beginning on Wednesday, June 28, 2017. Let's Play Canasta: Beginner Series (Course 5240) will meet from 11 a.m. to 1 p.m. and Let's Play Canasta: Strategy and Supervised Play (Course 5241) will meet from 1:30 to 3:30 p.m.; classes will be taught by the dynamic duo of Emma Foster and Amy Katz.

We will continue to add courses over the next few weeks, so stay tuned for updates. Check our site regularly and look for more summer additions in the next eblast.

Please also note the following changes to the online catalog:

The make-up date for Movie Matinees: Films About Artists -- Hudson River School (Course 5025) will be Tuesday, June 6, 2017.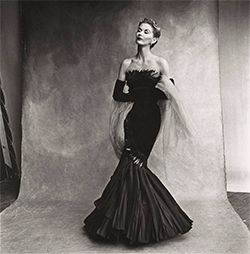 The Walking Tour: Irving Penn Centennial Exhibition at the Met (Course 4986) has been moved to Friday, April 28, 2017, as a result of the museum's decision to delay the exhibit's opening date. However, the in town Museum Preview (Course 4985) with Page Knox will remain as originally scheduled for Wednesday, April 19, 2017, and will prepare you to view the exhibit with SAS or on your own.

The start date for History of Our Lives: The 1940s-1980s (Course 4960) with Alfred Hunt has been postponed one week and will now begin on Wednesday, April 26, 2017, and end on June 7, 2017 (no class on 5/31/17).

The start date for Slavery: America's Slumbering Volcano (Course 4961), also with Alfred Hunt, has been postponed one week and will now begin on Wednesday, June 14, 2017, with the last class on July 5, 2017.
---
Presenting Provocative Ze'ev Aviezer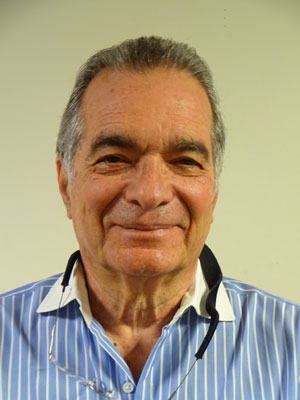 Ze'ev Aviezer likes to push the boundaries, but not without ample reflection, deliberation, and planning. Although he is new to SAS this semester, he is not new to teaching adults, having been the Executive Director at Larchmont Temple for 22 years. He perfects his craft and takes approximately two years to research and develop each of the courses he teaches.

This term, he will introduce SAS students to two controversial yet thought-provoking subjects. The first, Kabbalah's Traditional Texts and Historical Practice from the Thirteenth Century to Madonna, begins on Tuesday, April 18, 2017, and meets from 11 a.m. to 1 p.m. at Westchester Reform Temple. This four week course delves into the history and basis for Jewish mysticism by examining the Zohar and other original Kabbalistic texts. In the process, students will compare ancient interpretations to modern practice by pop star Madonna and other celebrities who proclaim themselves to be Kabbalists.

His second upcoming class covers a topic found in headlines every day. Understanding Radical Islam, which begins on Thursday, April 20, 2017, and meets for four weeks from 7 to 9 p.m. at the Mid-Westchester JCC, will tackle the charged subject of Islamic terrorism. Aviezer has assembled source materials, including excerpts from the Quran, historically significant fatwas (religious decrees), and writings of contemporary Islamic personalities such as Osama Bin Laden and Abu Bakr al-Gabhdadi, the self-declared ISIS caliph. Through examining these texts and drawing upon the histories of other radical groups within many other religions, students will reach their own conclusions on whether recent terrorist attacks are grounded in Islamic religious beliefs.

Both classes promise engaging debate in a welcoming and safe environment.
---
Not to be Missed
The following spring/summer semester classes all begin in the next few weeks:
---
Tax-Deductible Donations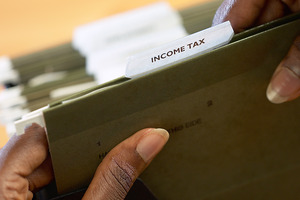 Get a head start on next year's deductions by making a donation now to the Scarsdale Adult School. SAS is an independent, not-for-profit organization chartered by the New York State Board of Regents. Since our founding in 1938, we have been totally self-supported through course fees and tax-deductible gifts.