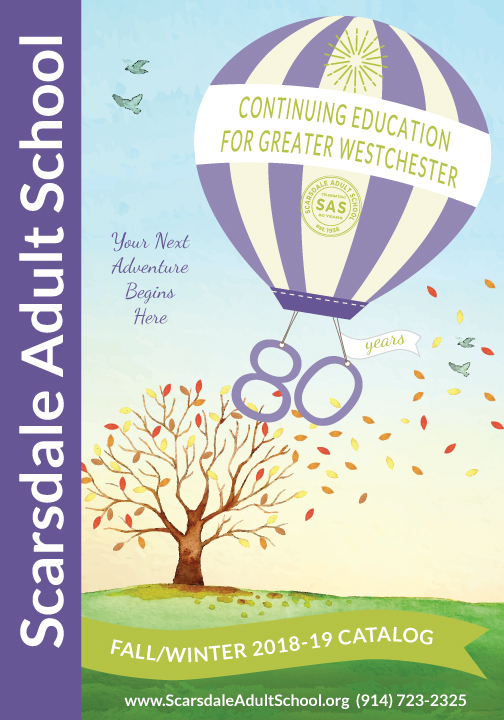 ---
In this Issue
---
Quick Links
---

Like us on Facebook and post to our page.
---
---
Peruse the course catalog and register for upcoming classes by visiting our secure website:
ScarsdaleAdultSchool.org
---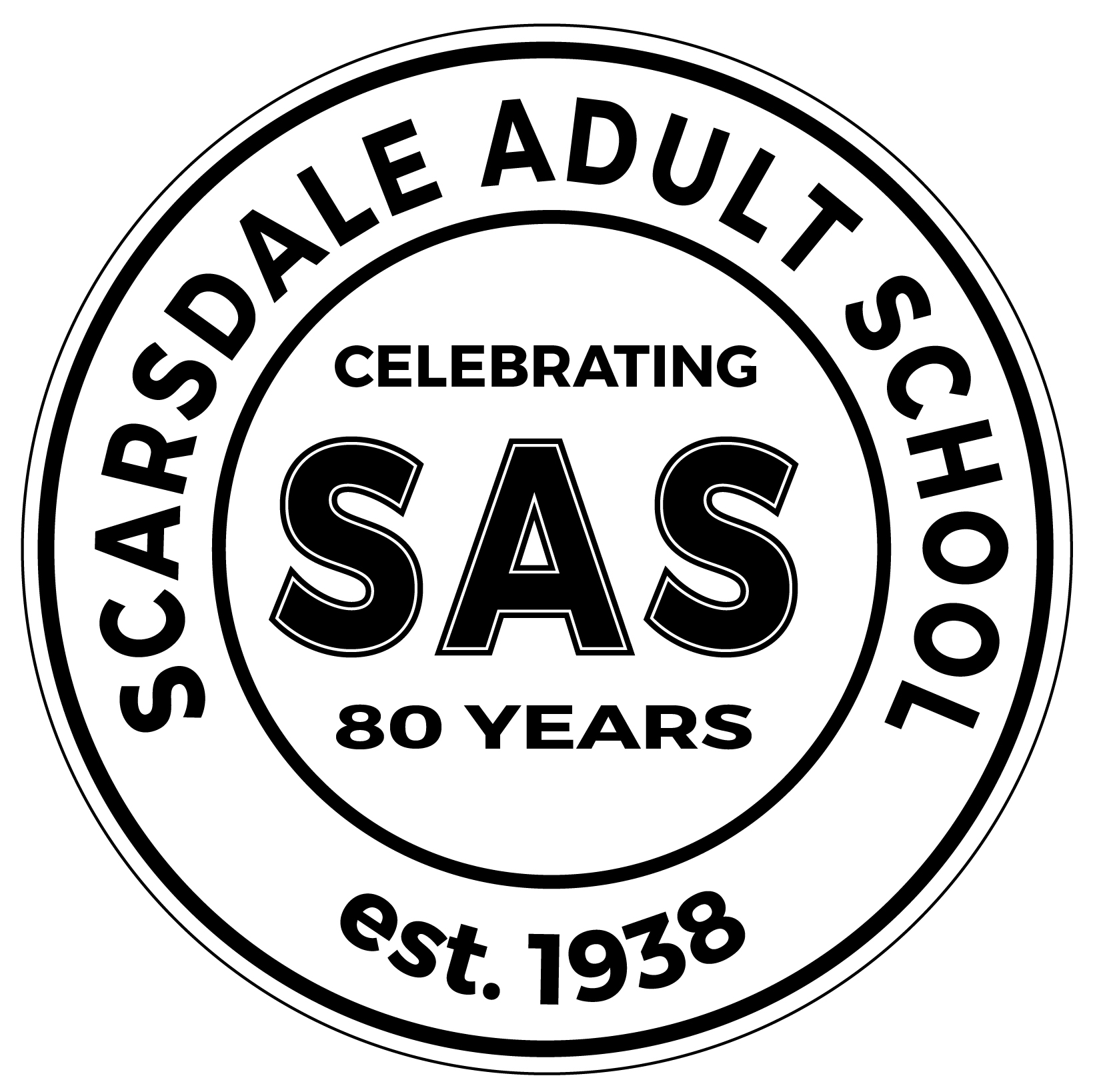 ---

Scarsdale Adult School E-News
Greetings Lifelong Learners,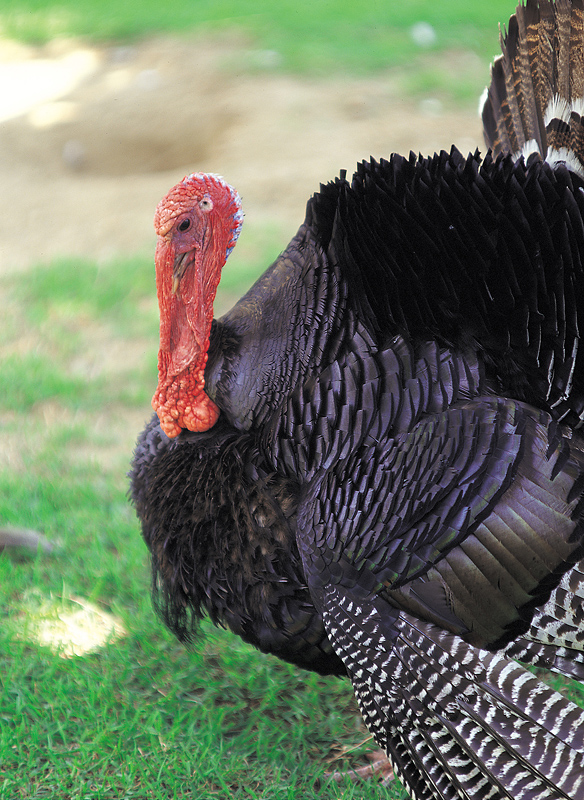 Wishing you all a very happy Thanksgiving!

After the brief break for turkey and stuffing, classes will continue. Plus, we have many more scheduled to begin before our late December hiatus. In the next few weeks, students have a chance to study contemporary politics through the lens of dystopian fiction, enjoy the Hamilton Musical Bus Tour, improve your iPhone or iPad photography and editing techniques before the holidays, hum along to the Cole Porter songbook, preview and attend a guided tour of the jewelry exhibit at the Met or the Andy Warhol exhibit at the Whitney, and be entertained by the Calidore String Quartet in the next Chamber Music Concert.

Looking forward to seeing you in the classroom!

Regards,
Jill Serling, Executive Director
Catalog Additions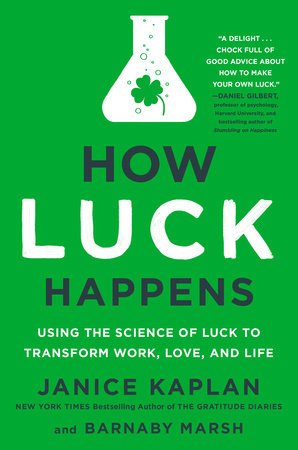 Janice Kaplan, the bestselling author of How Luck Happens, will be joining us on Tuesday, December 11, 2018 from 11 a.m. to 12:30 p.m. at the JCC of Mid-Westchester (
Course 7208
). She will discuss the science behind "luck," the seemingly random events that are actually a combination of chance, talent, and hard work. In her book and in her talk, Kaplan reveals simple techniques to create "luck" in love, business, health, and happiness.

Next January, Erika Radin sets the stage for students to weave a tale in a three-hour Storytelling Workshop on Saturday, January 26, 2019, from 10 a.m. to 1 p.m. at Scarsdale Woman's Club (
Course 7207
). Through games and exercises, participants will craft their personal true stories into a relatable and captivating narrative. This class is ideal for those tempted to participate in our next Tales from the 'Dale and Beyond, scheduled for Thursday, March 14, 2019 (Course 7192).

Harriet Sobol will moderate a book discussion of the classic Little Women by Louisa May Alcott from 1 to 2:30 p.m. on Wednesday, January 30, 2019 (
Course 7197
). Revisit the lives of Meg, Jo, Beth and Amy in this timeless novel.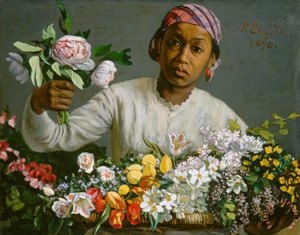 Page Knox has also added a new museum preview (
Course 7204
) on Wednesday, January 30, 2019) and guided tour (
Course 7205
) on Friday, February 1, 2019) of the new exhibit at the Wallach Art Gallery, Posing Modernity: The Black Model from Manet and Matisse to Today. The exhibit explores the changing modes of representation of the black figure as central to the development of modern art. In March, the exhibit will move to the Musee d'Orsay in Paris.

In addition to these great new classes, we have also just added extensions and winter sessions to many of our currently-running classes. Beyond Beginner Jewelry students will be able to continue to hone their skills in a four-session class (Course 7196). Those enrolled in Beginner or Intermediate-to-Advanced Spanish or Beginner II or Intermediate German may now register for an additional seven weeks of instruction to continue their studies in the new year. Fit Blast, Basic and Very Gentle Yoga classes have also been added to the schedule to help students stay in shape throughout the winter months. Newcomers are also welcome.
---
Snow Day Make-Ups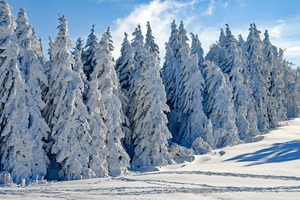 Students in classes cancelled due to the snow storm last week or for any other reason have been notified of the make-up schedule. Please call the registrar if you have any questions.

Reminder: all unanticipated closures are posted on the Weather Closing Info page of our website. Whenever Scarsdale Public Schools announce a weather-related closure, we close as well. We do our best to make up all missed classes. Help us keep you informed by including your e-mail address at registration so we may get in touch with you when we reschedule.
---
Not to be Missed
View all classes in our catalog
. Coming up in the next few weeks are classes in the following categories:


Humanities
Art Appreciation

History, Culture and Current Events

Literature and Film

Museum Previews, Exhibits, and Walking Tours

Music Appreciation
Skill Development and Enhancement
Arts and Crafts

Computers, Technology, and the Internet

Languages

Performing Arts

Photography and Videography
Personal and Professional Growth
Career and Business Development

Health, Wellness, Stress Reduction, Nutrition

Hobbies and Edutainment
Recreation
---
Giving Thanks
We are thankful for all our students and are grateful that so many of you were able to attend our 80th Anniversary special events throughout this past year.

Wishing all of you and your families the best as we head into the holiday season.