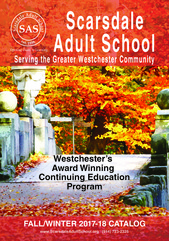 ---
In this Issue
---
Quick Links
---

Like us on Facebook and post to our page.
---
---
Peruse the course catalog and register for upcoming classes by visiting our secure website:
ScarsdaleAdultSchool.org
---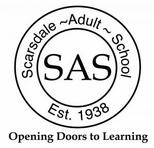 ---

Scarsdale Adult School E-News
Greetings Lifelong Learners,

Our Advisory Committee will be meeting tomorrow to continue the year-long process of brainstorming new ideas for courses and instructors. If you have a suggestion, please send it our way! Email your ideas to Director@ScarsdaleAdultSchool.org.

We depend on your input as well as your feedback when deciding what to offer. Please do not hesitate to share your candid evaluations of our venues, our instructors, our catalog, and our service. To do so, you may fill out our confidential and painless on-line Completed Course Survey to let us know about all of the courses you have taken this semester.

See you out and about and in the classroom!

Regards,
Jill Serling, Executive Director
Student/Teacher Art Show
We are looking forward to celebrating our homegrown SAS artists with our fourth Student/Teacher Art Show, running throughout the first half of November in the Scott Room of the Scarsdale Public Library. The opening reception, FREE FOR THE ENTIRE COMMUNITY, is scheduled for Wednesday, November 1, 2017, from 6 to 8 p.m. in the Scott Room. Please do invite your friends and family to join us that evening and continue to stop by the Scott Room through November 15, 2017, to view the magnificent drawings, paintings, and photographs proudly on display. Mark the date on your calendar and come to enjoy this feel-good event with wine, cheese, and light snacks and not a hint of pressure nor a whiff of politics.

Drawing, painting, mixed media, photography, and art appreciation instructors have all shared some of their fantastic original creations but our students are often the artists who steal the show. We encourage everyone who has taken an SAS photography or arts & crafts class within the past year, from novice to expert, to contribute to the exhibition.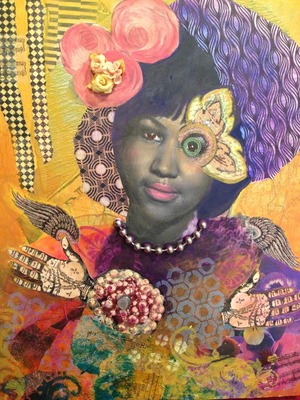 We will be accepting one piece of artwork (drawings, paintings, photographs, or mounted mixed media pieces) from each SAS art student who would like to participate.

Please note that all items must be WIRED to be hung on a wall. We cannot accept pieces that have "claws" for hanging or that require a stand or a display case. As a result, we will not be displaying baskets or jewelry made in any of our classes.

Please let us know if you plan to participate in the show. Send an email to Director@ScarsdaleAdultSchool.org with the following information:
Your name
Title of your submitted piece
Medium of your submitted piece
Artwork drop off will be on Wednesday, November 1, 2017, from 12 to 2 p.m. in the Scott Room of the Scarsdale Public Library.

And if you like the idea of showing off your artwork but do not yet have anything ready, we still have plenty of Arts & Crafts and Photography classes coming up in the next few weeks so you can prepare your portfolio for next year's show!
---
Humanities Hot Topics
Perhaps in response to the dramatic changes in the tenor of public discourse within our nation and across the globe, our humanities classes have been a big draw this semester. SAS continues to stay on top of the trends by offering classes, often planned months in advance, that frequently coincide with late-breaking news stories. Below are some of our most topical upcoming courses.

World Politics with Ralph Buultjens: Global Prospect (Course 5311), a one-session daytime lecture, meets tomorrow at 10:30 a.m., Monday, October 16, 2017. Buultjens will focus on America's relative position as an international leader in facing challenges of China and Russia as well as the turmoil in the Middle East.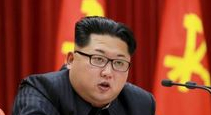 Marjorie Miller's highly anticipated return to SAS enables us to debut Korea, Land of the Morning Calm in the Eye of the Storm (Course 5273). The class has garnered so much interest that we have moved its location to accommodate a larger class size. The course will now take place at Temple Israel New Rochelle, beginning at 1 p.m. on Thursday, October 19, 2017 and ending on November 9, 2017. Miller's class will include "up to the moment" insights into the current situation in this part of the globe that has been making headlines daily.

Also on Thursday, October 19, 2017, at 7 p.m., McCarthy, Communism, and the Jews (Course 5276) revisits that House Un-American Activities Committee of the 1950s. Journalist, author, and lecturer Andrée Aelion Brooks will discuss how and why Jews became targets of the McCarthy hearings and were swept up in the hysteria of the day.

Female political activism is the highlight of our upcoming walking tour entitled Conservatory Garden in Central Park and Beyond Suffrage: 100 Years of Women & Politics (Course 5449). On Friday, October 20, 2017, students will have the opportunity to take a guided tour through three formal gardens of Central Park at the prime time for viewing chrysanthemums, enjoy a boxed lunch, and then follow a Museum of the City of New York docent through this timely exhibit.

New York Times Editorial Board Member Carol Giacomo returns to SAS for a one night lecture with Q&A on Hot Topics in Foreign Policy (Course 5551) on Tuesday, October 24, 2017, at 7 p.m. at the Bronxville Public Library. A former diplomatic correspondent who traveled the globe with eight different U.S. Secretaries of State during her long career, Giacomo will address recent the political turmoil involving Iran, Myanmar, and other nations.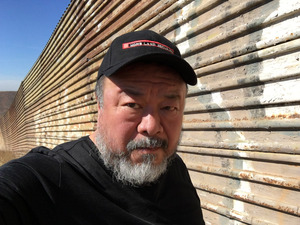 On Wednesday, October 25, 2017, at 7 p.m., Elizabeth Thompson Colleary will introduce students to Chinese dissident Ai Weiwei's public art installation, Good Fences Make Good Neighbors, on view from October 12, 2017, through February 11, 2018, at sites throughout New York City. The installation takes its name from Robert Frost's classic American poem Mending Wall, which explores the role and impulse for boundaries in society, where tradition and habit often mask fear and narrow mindedness, Weiwei's upcoming exhibition was inspired by the international migration crisis and tense sociopolitical battles surrounding the issue in the United States. Weiwei transforms the metal wire security fence into a powerful artistic symbol of division. Colleary's one-session lecture, Mending Wall: Preview of Weiwei's Good Fences Make Good Neighbors (Course 5554), will prepare students to see the exhibition as well as provide background on the artist and his other compelling public works.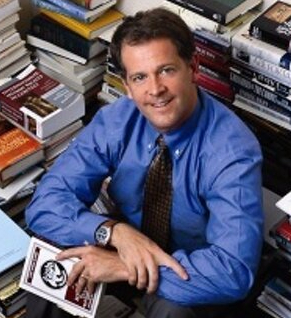 Martin Flaherty, Leitner Family Professor of Law and Founding Co-Director of the Leitner Center for International Law and Justice at Fordham Law School, returns to SAS for the highly anticipated course on The Supreme Court and Foreign Affairs Challenges (Course 5529) on Wednesday, November 1, 2017, from 4 to 6 p.m. at Scarsdale Public Library. Students last semester will remember his timely discussion of executive orders. This one-session class will cover President Trump's travel ban, military operations against ISIS, human rights suits by aliens in US courts, and the use of foreign legal materials interpreting the Constitution.
---
Money Management and Taxation
The tax code and changes that may or may not be on the horizon is yet another hot topic in the news. This month, SAS offers several classes to help you navigate and better plan your financial future.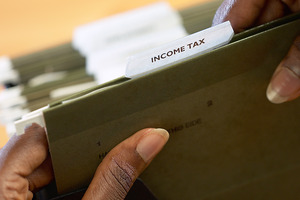 This Thursday, October 19, 2017, at 7 p.m., Paul Tramontozzi will lead Road to Retirement: Managing Retirement Income (Course 5444). This presentation will cover the value of dividends in a retirement portfolio, how to build a cash flow reserve ladder, implement an endowment style spending policy, and prudently plan to preserve purchasing power in retirement.

The following Tuesday evening, at 7 p.m. on October, 24, 2017, Neil R. Lubarsky offers Understanding the Newly Enacted New York State Estate Tax and Asset Protection Laws (Course 5536). Students in this workshop will learn how to pass assets to children free of estate tax, protect home and other assets from future nursing home costs, ensure that money intended for children and grandchildren does not pass inadvertently to in-laws and others and avoid problems from arising in probate.

Investing in Fixed Income Securities: An Informational Workshop (Course 5446) with Donald Mutterperl will address the different types of securities — treasury, agency, mortgage, corporate and municipal. Discussion will also cover investing in bonds and how to evaluate the risks and benefits. Class meets at 7:30 p.m. on Wednesday, October 25, 2017.
---
Not to be Missed
All coming up in the next few weeks are classes in the following categories:


Humanities
Architecture

Art Appreciation

History, Culture and Current Events

Literature and Film

Museum Previews, Exhibits, and Walking Tours

Music Appreciation

Religion and Philosophy
Skill Development and Enhancement
Arts and Crafts

Computers, Technology, and the Internet

Cooking and Baking

Languages

Performing Arts

Photography and Videography

Writing
Personal and Professional Growth
Career and Business Development

Health, Wellness, Stress Reduction, Nutrition

Hobbies and Edutainment

Personal Finance, Aging, Retirement Planning
Recreation
---
Education Is a Treat Unto Itself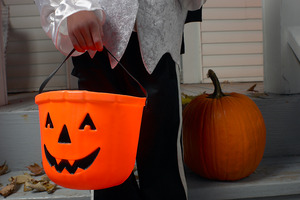 We do not need Halloween candy to keep us running but could use your financial support. Tax-deductible gifts of any sum are always appreciated. Donate to SAS today and help us continue our 75-year long tradition of quality programs at reasonable prices in convenient neighborhood venues.