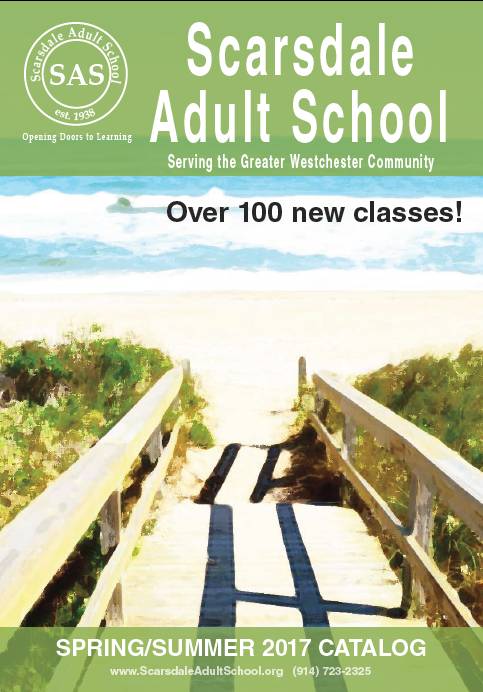 ---
In this Issue
---
Quick Links
---

Like us on Facebook and post to our page.
---
---
Peruse the course catalog and register for upcoming classes by visiting our secure website:
ScarsdaleAdultSchool.org
---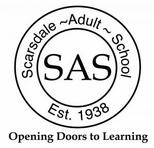 ---

Scarsdale Adult School E-News
Greetings Lifelong Learners,

Award season is all abuzz with nominations, predictions, ceremonies, and the fashion critique of stars and celebrities. Not to be outdone by Hollywood, we are pleased to announce that we have been selected for another award! Fresh on the heels of being feted with 914INC.'s Small Business Award in the category of Outstanding Nonprofit for 2016, we will continue celebrating as we accept ArtsWestchester's 2017 award in Education.

Please join us at the Arts Award Luncheon on Wednesday, April 5, 2017, from 11:30 a.m. to 2:30 p.m. at Brae Burn Country Club in Purchase when Scarsdale Adult School will receive this latest honor, in recognition of "individuals and organizations whose vision, commitment, and leadership that have enriched the cultural life of Westchester, its communities, and its citizens."

Established in 1965 as the Council for the Arts in Westchester, and named by Westchester County government as the County's designated arts council in 1975, ArtsWestchester is a private, not-for-profit service organization whose mission is to provide leadership, vision, and support to ensure the availability, accessibility, and diversity of the arts in Westchester County. Tickets for the Arts Award Luncheon are available for purchase online from the ArtsWestchester website.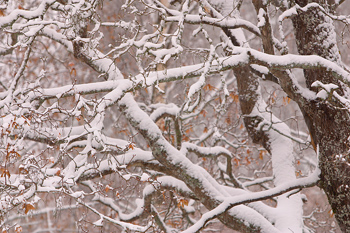 Less exciting but still timely and important, please remember that Scarsdale Adult School classes are cancelled whenever Scarsdale Public Schools are closed due to bad weather. Scarsdale Public Schools take their cue from the Village of Scarsdale, which keeps the school district informed on local road conditions. For updates on SAS closings, please visit our Weather Closing Info webpage or call (914) 723-2325.

We do our best to reschedule cancelled classes whenever possible. Students impacted by the evening closure on Tuesday, January 31, 2017, and the snow day last Thursday, February 9, 2017, should have received notice of their classes' make-up dates. Please make sure your student profile contains up-to-date contact information, including your current e-mail address and phone number(s) so that we may notify you promptly of any other type of emergency cancellation (other than bad weather) or rescheduling.

Enjoy our brief February break during the week of President's Day and then see you back in the classroom!

Regards,
Jill Serling, Executive Director
Walking Tours Add a Spring to Your Step
Once we started adding museum visits and other guided explorations, we just could not stop. This spring, we offer more of these classes than ever before.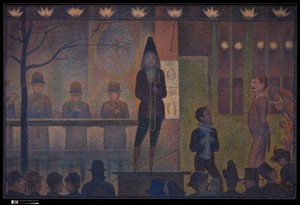 Page Knox will be leading three separate sets of paired local museum previews and guided tours at the Metropolitan Museum of Art. The first, scheduled in the first full week of March, will center around Georges Seurat's Circus Sideshow and several of his related paintings, drawings, prints, and more. The exhibit of his nineteenth century works, opening this week, illuminates the seasonal fairs and traveling circuses of the day. In mid April, Knox will focus on the photographs of Irving Penn (1917-2009). The Irving Penn Centennial, a major retrospective, features a landmark promised gift to the museum from the Irving Penn Foundation of over 150 works. The gifted photographs, along with selections from the Met's own collection, represent every period of the American artist's dynamic 70-year career. Then in June, Knox shifts attention to the avant-garde fashion of Japanese designer Rei Kawakubo in time for the Costume Institute's spring 2017 exhibit that highlights Kawakubo's womenswear for Comme des Garçons from 1981 to the present. For each paired set, students may register separately for either the in-town lecture, the guided tour at the Met on Fifth Avenue, or both.

Docent-led tours of specific sites and exhibits also fill the pages of the catalog. At the beginning of the semester, on Wednesday, March 15, 2017, we offer an exceptional tour of NY at its Core, 400 Years of NYC History at the Museum of the City of New York (Course 4996). A parent/child tour of the same exhibit is scheduled for Thursday, March 23, 2017, when Scarsdale School District is closed for staff conferences. The tour is appropriate for teenagers and up. The parent/child registration for Course 4997 includes the cost of one adult and one child, but additional children may be added through Course 4998.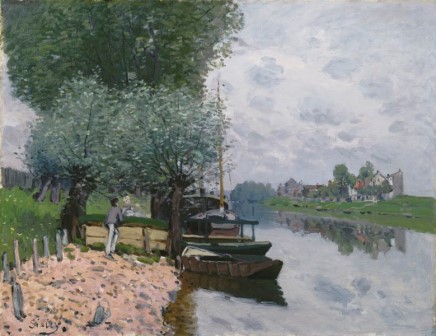 On Friday, March 17, 2017, SAS students will have an opportunity to take a guided tour of Alfred Sisley (1839-1899): Impressionist Master at the Bruce Museum. The show comprises approximately 50 paintings from private collections and major museums. A tour of the former home of artist Donald Judd (1928-1994) is scheduled for Wednesday, March 29, 2017. Students will have a chance to see the Jazz Age exhibit at Cooper Hewitt, Smithsonian Design Museum on Friday, April 28, 2017. A docent at Hudson River Museum will take SAS through Wyeth Wonderland, a photography exhibit by Joséphine Douet that was inspired by American painter Andrew Wyeth's rural Pennsylvania landscapes and portraits. A tour and optional afternoon tea are on the menu for Wednesday, July 12, 2017, when students may view Henry James and American Painting at the Morgan Library.

Outdoor tours include a leisurely hike through the Southern Saxon Woods Trail on Monday, April 24, 2017, walking tours of art galleries and the Studio Museum in Harlem on Tuesday, April 25, 2017, the old Lower East Side on Sunday, April 30, 2017, the art galleries in NYC on Thursday, May 4, 2017, Stonecrop Gardens on Wednesday, May 17, 2017, the Conservatory Garden in Central Park and then the Todd Webb exhibit on June 2, 2017, and the food scene in Astoria Queens and the Museum of the Moving Image on Tuesday, July, 18, 2017.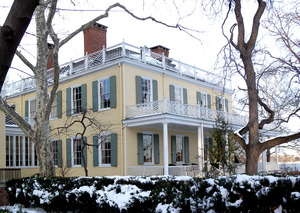 SAS will tour historic sites in the city such as Ever Rest, the Jasper Cropsey homestead in Hastings-on-th-Hudson on Friday, May 5, 2017, Gracie Mansion on Tuesday, May 23, 2017, Hamilton Grange National Memorial on Friday, June 16, 2017, and the Grand Concourse Historic District in the Bronx on Tuesday, July 25, 2017.

Walking tours do have limited spaces available. Register early to ensure your spot.
---
At a Glance: Exciting Changes and Additions to the Spring/Summer 2017 Catalog Thus Far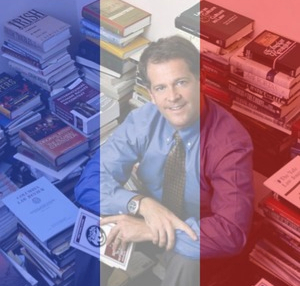 Our newest class addition addresses a subject ripped straight from the headlines. The Powers and Limitations of Executive Orders, scheduled for Wednesday, March 1, 2017, from 7 to 8 p.m. at Scarsdale High School, will answer many a question about President Trump's highly publicized executive orders concerning the construction of a wall along the Mexican border and the restrictions placed on immigration. Timely and topical, this lecture will leave time for questions and discussion.

Leading this exciting new offering is Professor Martin S. Flaherty, currently the Leitner Family Professor of International Human Rights and founding Co-Director of the Leitner Center for International Law and Justice at Fordham Law School as well as a Visiting Professor at Princeton University's Woodrow Wilson School of Public and International Affairs. To read more about Professor Flaherty's impressive credentials and background, please follow this link to his recently posted instructor biography.

Flaherty will shed light on the recent presidential proclamations and place them in historical context. Lincoln's Emancipation Proclamation, Roosevelt's order regarding Japanese internment, Truman's desegregation of the armed services, and Obama's DACA order deferring deportation action for undocumented childhood arrivals illustrate the varied application of executive powers throughout U.S. history. Professor Flaherty will likewise cover how the checks and balances of the legislative and judicial branches have constrained the exercise of this executive authority.

Besides this addition, please note the following updates to our catalog that post-date the printed mailing:

The start time for all six classes of Enjoying Poetry: Poems of Praise and Attention (Course 5012), beginning on Tuesday, March 21, 2017, is 1:30 pm. The correction has already been made to the online catalog.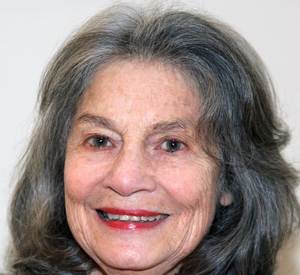 Yet another section of BookTalk with Harriet Sobol has been added to satisfy demand. The latest addition is Course 5223 and will meet for five Tuesdays from 1 to 2:30 pm, beginning on April 4, 2017. As with the other two sections that appear in the printed catalog, this semester's readings will include Moonglow by Michael Chabon, Burial Rites by Hannah Kent, Nutshell by Ian McEwan, Commonwealth by Ann Patchett, and The Underground Railroad by Colson Whitehead.

One Day Only Book Discussion: Ordinary People by Judith Guest (Course 5225) has been added to the online catalog. Class meets from 10 am to 12 pm on Monday, May 22, 2017, at Westchester Reform Temple. The class will examine Judith Guest's first novel, a tale of what appears to be an ordinary upper middle class American family until an accident causes the dream family to fall apart. The book was the basis for the 1981 Oscar-winning best picture that also garnered Oscars for best director (Robert Redford in his directorial debut), best supporting actor (Timothy Hutton in his film debut, winning over co-star nominee Judd Hirsch) and best adapted screenplay (Alvin Sargent). Mary Tyler Moore received a best actress nomination for her portrayal of the mother in this family.
---
Fact or Fiction: The Truth About Michael Reynolds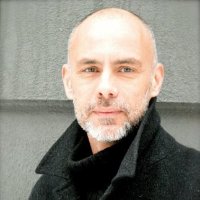 On Monday, March 13, 2017, from 1 to 3 p.m. at the Scarsdale Public Library, SAS students will have a unique opportunity to meet Michael Reynolds, Editor-in-chief of Europa Editions, the independent publishing company perhaps known best for the widely popular Elena Ferrante Neapolitan series. Reynolds was born in Australia and now lives in New York. He has been with Europa Editions since its founding in 2005, when its main office was located in Rome. He and his immediate family are bilingual English and Italian speakers.

Over the years, Reynolds has held many different jobs: gold miner, maze groundskeeper, barman, windsurfing instructor, guinea pig for sleep deprivation experiments, poetry teacher, English teacher, gardener, builder, translator, director of a writer's festival, director of a literary magazine, and author of three books. Yet he has stated that his current job at Europa Editions has been the most fun of all, where his mission is to find fiction books from abroad that can also fare well in the United States, regardless of whether the works are written or available in English.

In order to decide which books to publish, Reynolds reads everything that comes in. He does not start with the pitch or the cover letter but goes straight to the manuscript, always reading at least 30 pages before deciding whether to continue reading. Sometimes he knows from the second line that it is not going to work for Europa, but he always gives manuscripts the benefit of the doubt out of respect for the author who spent so much time writing.

He has described Europa readers as falling into two categories: those who are curious to read something from another country because it is from another country, and those who are not focused upon a book's origins or original language but are looking for an entertaining read, food for thought, quality fiction, and a strong story. Reynolds believes that there are many publishers doing work in translation that are really good at reaching the first type of readers but perhaps less adept at reaching the second type.

The Europa catalog is eclectic, reflecting the founders' belief that dialogue between nations and cultures is of vital importance and that this exchange is facilitated by literature chosen not only for its ability to entertain and fascinate but also to inform and enlighten. In his SAS special event class entitled Talents and Trends Inside Fiction Publishing, Reynolds will share his perspectives on trends in the publishing industry, up and coming new authors, soon to be published titles, and more.
---
Not to be Missed
The following spring/summer semester classes all begin in the next few weeks:
---
Celebrate Spring By Taking a Class Out of Your Comfort Zone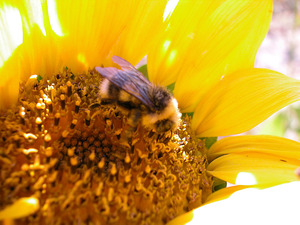 No matter what the groundhogs have predicted, spring really will be arriving soon. Our new semester kicks off on Wednesday, March 8, just a few days before it is time to re-set clocks for daylight savings time. As you emerge from winter doldrums, spring into action by thumbing through the catalog and scrolling through our online listings. We hope you will find even more reasons to come out of hibernation and join us for class. Try something new and different as you embrace the change in the seasons.