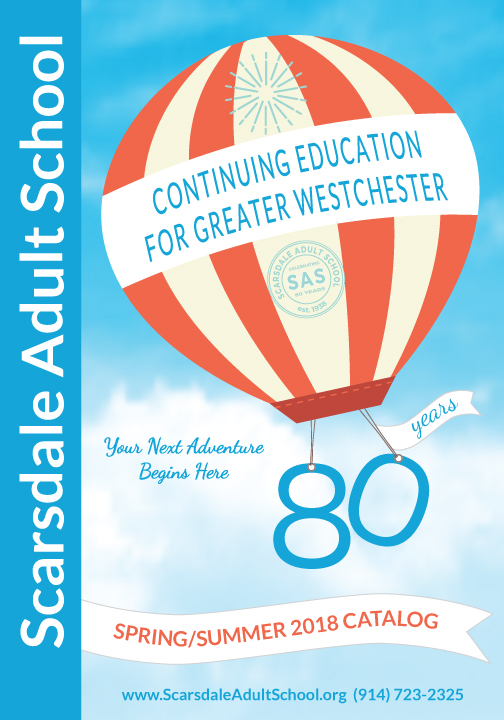 ---
In this Issue
---
Quick Links
---

Like us on Facebook and post to our page.
---
---
Peruse the course catalog and register for upcoming classes by visiting our secure website:
ScarsdaleAdultSchool.org
---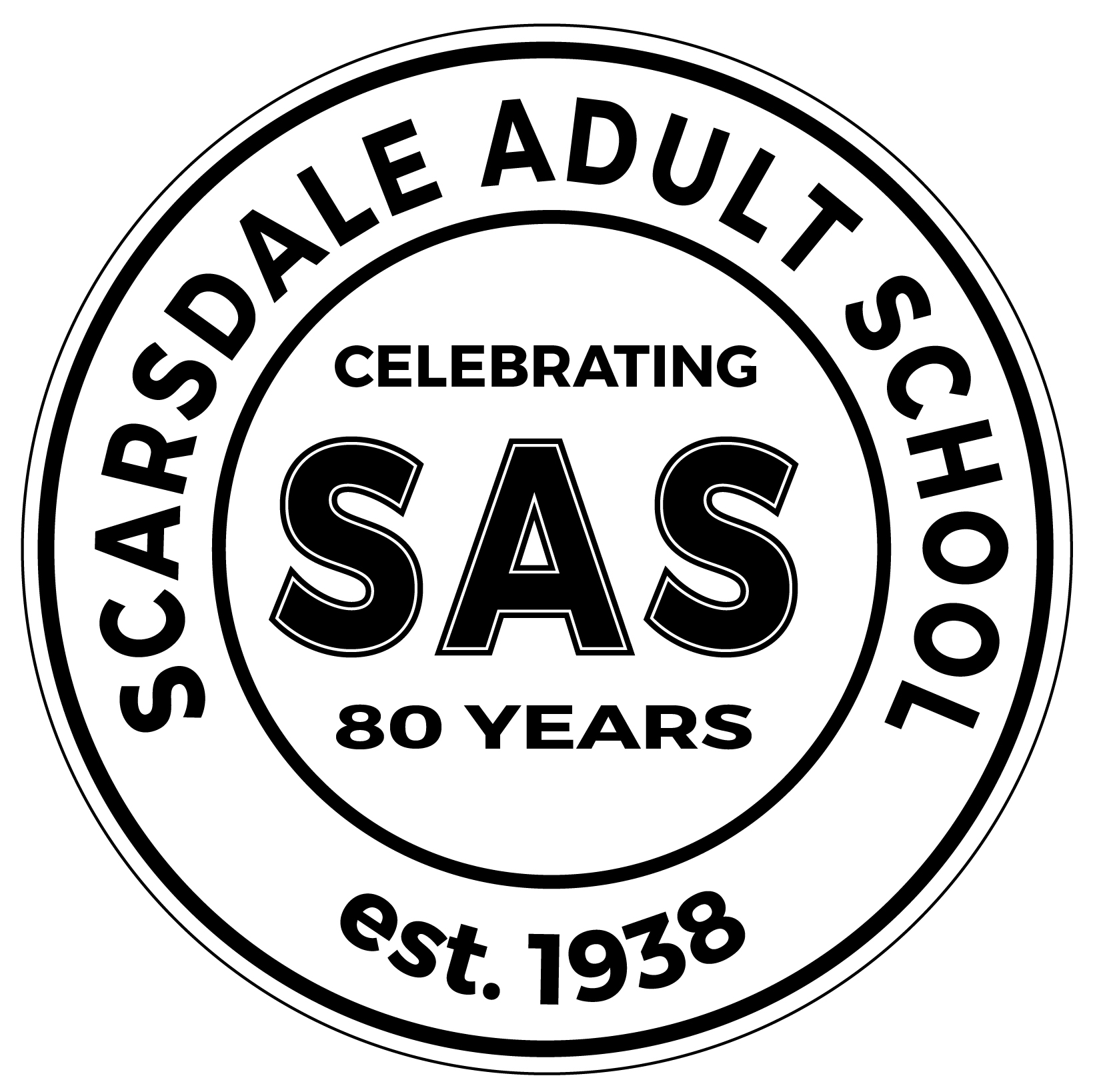 ---

Scarsdale Adult School E-News
Greetings Lifelong Learners,

Our year-long celebration of SAS's 80th birthday continues as we anticipate our next special event. Mark your calendar for Thursday, June 7, 2018, when we will host An Evening with Jennifer Palmieri, Former White House Director of Communications, in Conversation with Chris Riback, at 7:30 p.m. at Scarsdale Middle School.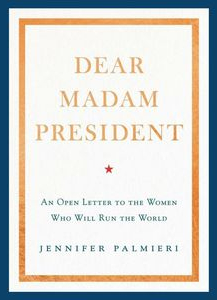 Palmieri's New York Times bestseller, Dear Madam President: An Open Letter to Women Who Will Rule the World, is an empowering and inspiring message addressed to the first woman president and, by extension, to all those who yearn to improve the world today and for generations to come. The evening will include a discussion between Palmieri and Scarsdale resident Chris Riback, whose political podcasts have garnered national attention.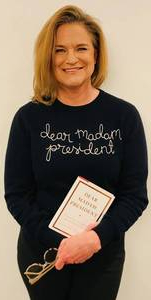 Jennifer Palmieri has served as the White House Communications Director for President Obama, Deputy White House Press Secretary, Special Assistant to White House Chief of Staff Leon Panetta, and Deputy Director of Scheduling and Advance under President Clinton. Immediately before writing her book, she worked as the Directory of Communications for the Hillary Clinton 2016 presidential campaign.

Chris Riback is co-founder of Good Guys Media Ventures and host of Chris Riback's Conversations, podcasts on politics, business, technology, science, and the arts.

Advanced registration is highly recommended, along with advanced book purchases, if desired. Palmieri will be signing books upon request after the discussion.

Tuition is $25 for general admission (Course 6884), $40 for general admission plus book order (Course 6885), and $20 for each additional book order (Course 6887). Walk-ins are welcome but credit cards will not be accepted at the door. Admission is free for students age 18 and under.

Looking forward to seeing you there and in the classroom!

Regards,
Jill Serling, Executive Director
Upcoming Walking Tours
Due to rains earlier this season, several walking tours have now been rescheduled. Students who were already signed up have been notified of new dates. Those who were not may take advantage of the second chance opportunity to enroll now.

All of the tours below can accommodate additional students.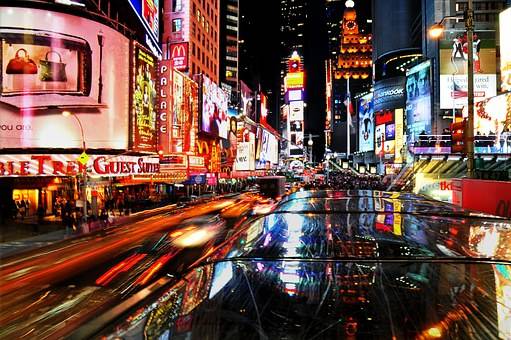 Anthony Robins's tour of the
Great Broadway Theaters
(Course 5820) is coming up on Tuesday, May 29, 2018. Robins will trace the 100+ year history of New York's theater district and the architecture of both the Broadway theaters and the skyscrapers interspersed among them.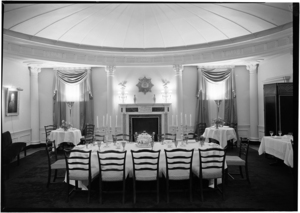 The luxury, prewar streetscapes of Park Avenue, Fifth Avenue, and Sutton Place are the focus of
Mansions in the Sky: The Architecture of Rosario Candela at the Museum of the City of New York
(Course 5750). Candela's chic urban residences for New York's wealthiest are still among the most prized domiciles nearly a century after they were built. On Wednesday, May 30, 2018, SAS students have the opportunity to enjoy a docent-led visit of the Museum of the City of New York's exhibition that explores the work of one of the city's most prolific architects.

The following week, on Tuesday, June 5, 2018, Danielle Oteri will lead students through the Cloisters for a view of the Costume Institute's exhibition,
Heavenly Bodies: Fashion and the Catholic Imagination
(Course 5749). Papal robes and accessories on loan from the Vatican will be on display alongside fashions from the early twentieth century to the present as illustration of the enduring influence of liturgical vestments on clothing designers. Two days later, Riva Blumenfield will explore the
Lower East Side Art Galleries
(Course 5776) on Thursday, June 7, 2018.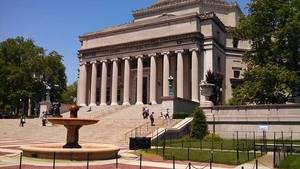 Students may stroll through the
Architectural Highlights of Columbia University and Barnard College
(Course 5825) with John Hill on Sunday, June 10, 2018 or check out the
Galleries of Chelsea
(Course 5682) with Margaret Mathews-Berenson on Tuesday, June 12, 2018.

Expanded to meet demand, additional students may now register for
Georgia O'Keeffe: Visions of Hawaii at the New York Botanical Gardens
(Course 5691) on Wednesday, June 13, 2018, and
Lyndhurst Mansion and Louis Comfort Tiffany Exhibit
(Course 5690) on Thursday, June 14, 2018.
Architectural Highlights of the Brooklyn Waterfront
(Course 6891) with John Hill is scheduled for Sunday, May 20, 2018, to Sunday, June 24, 2018.

In July, students can look forward to
Art Deco in Midtown Manhattan
(Course 5822) with Anthony Robins on Thursday, July 12, 2018, and
Magazzino Italian Art
(Course 5852) in Cold Spring on Thursday, July 19, 2018.
---
Changes and Additions to the Catalog
Financial Planning for Retirement
(Course 5723), which began Wednesday, May 16, 2018, will have a skip date on May 30, 2018. The final class will be on Wednesday, June 13, 2018.
80 Prompts to Write Your Own Memoir
(Course 6890), an extension of Nancy Kessler's class, has been added to the schedule and will begin on Tuesday, June 5, 2018.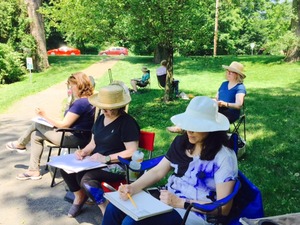 The start date for
Watercolor En Plein Air
(5766) has been postponed until Wednesday, June 13, 2018, and has been prorated for three rather than four sessions at Rockefeller State Park Preserve. On inclement weather days, class will work inside the gallery at the main entrance.
Advanced Beginner Bridge
(Course 5647), beginning on Friday, June 22, 2018, will have a skip date of July 6, 2018, and has been prorated for nine rather than ten sessions.
---
Not to be Missed
View all classes in our catalog
. Coming up in the next few weeks are classes in the following categories:


Humanities
Art Appreciation

History, Culture and Current Events

Literature and Film

Museum Previews, Exhibits, and Walking Tours

Music Appreciation

Religion and Philosophy
Skill Development and Enhancement
Arts and Crafts

Computers, Technology, and the Internet

Languages

Performing Arts

Photography and Videography

Writing
Personal and Professional Growth
Health, Wellness, Stress Reduction, Nutrition

Hobbies and Edutainment

Personal Finance, Aging, Retirement Planning
Recreation
---
Memorial Day Activities
Memorialize your appreciation for Scarsdale Adult School with a
tax-deductible donation
. Your contributions allow us to continue offering a wide range of intellectually stimulating and fun, affordable classes throughout the year.