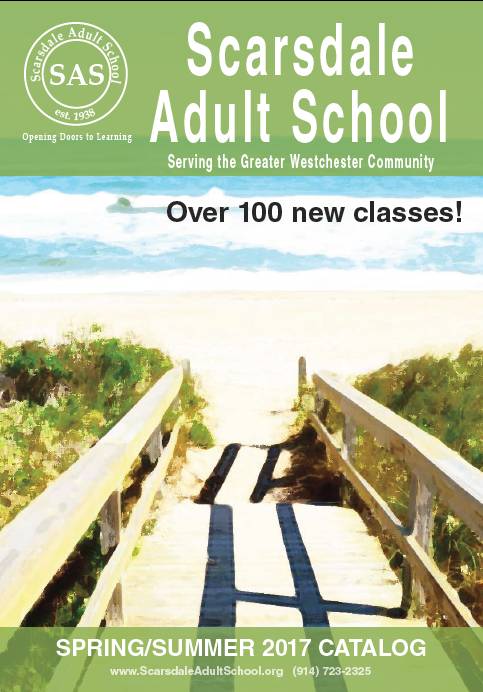 ---

Like us on Facebook and post to our page.
---
---
Peruse the course catalog and register for upcoming classes by visiting our secure website:
ScarsdaleAdultSchool.org
---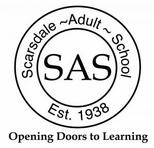 ---

Registration Opens Tomorrow
SCARSDALE ADULT SCHOOL SPRING/SUMMER 2017
ONLINE CATALOG IS LIVE!
Ahead of schedule, our Spring/Summer 2017 Online Catalog is available to view now. Priority registration will open tomorrow!

The printed catalog is not out yet, but there is no need to wait for delivery. Guarantee your spot in our hottest classes by signing up early.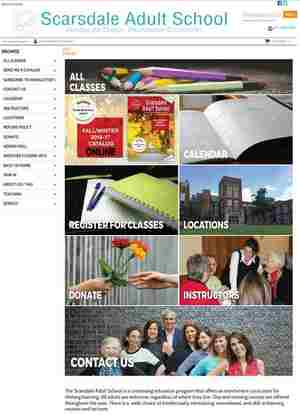 If you have not been on our website lately, we have a fresh, new look with clickable graphics and easier-to-read descriptions. More user-friendly than ever, here are a few pointers on some of the improved features.

You now have the ability to sort classes to suit your schedule. From our homepage, select ALL CLASSES and then you may limit the display to Daytime or Evening by clicking on the turquoise buttons at the top of the screen.

Looking for a class on a particular day? Click on any of the seven different Day of Week buttons to see what is offered then.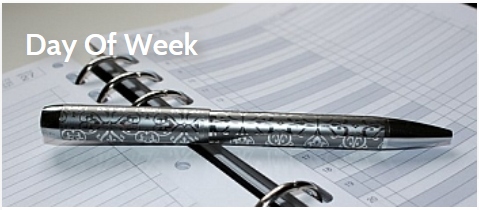 You can still find all your favorite classes by entering a course name or keyword in the gray search box in the upper right side of the website.

When browsing through all the illustrated categories within humanities, recreation, skill development and enhancement, personal and professional growth, p
lease be aware that many, such as fitness and dance pictured below, will contain multiple scrollable pages, particularly at the beginning of the semester. The default setting displays 12 classes per screen, but you may change the sort order, the number of results per page, or even whether to show all at once. See arrows in photo below.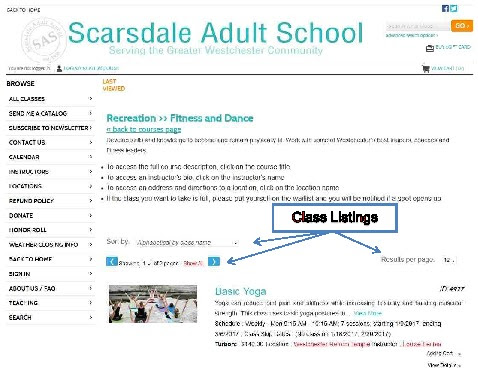 Reminder:
INCLEMENT WEATHER PROCEDURES
There are no classes when the Scarsdale public schools are closed. For updates on closings, please visit the new Weather Closing Info page on our website or call (914) 723-2325. We do our best to reschedule cancelled classes whenever possible.

Please make sure your student profile contains up-to-date contact information, including your current e-mail address and phone number(s), so that we may notify you in case of any other type of emergency closing.