Spring/Summer 2018 Registration Is Now Open!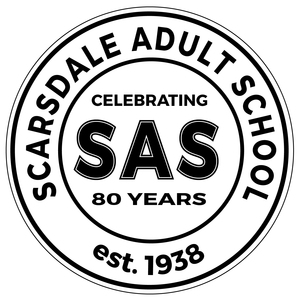 Scarsdale Adult School offers you plenty to do over the holiday weekend. Browse our online Spring/Summer 2018 Course Catalog or view the flipbook version on our home page -- it looks just like the printed copy.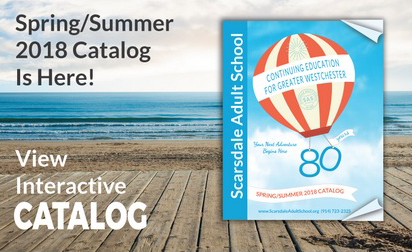 The printed catalog will be mailed soon. In the meantime, if you prefer to browse by page rather than by category, the online flipbook has hyperlinks to each class, making it easy for you to click and register.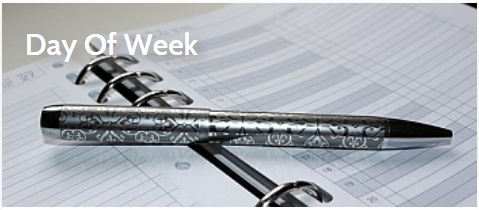 Looking for a class on a particular day? Click on any of the sevend different Day of Week buttons to see what is offered then or view the index in the back of the flipbook catalog on pages 54 to 55.

Guarantee your spot in our hottest classes by signing up now.