Store Hours for all 4 locations:
Mon-Sat 9am-7pm Closed Sundays
Stay informed - follow us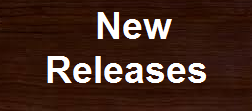 Pappy Van Winkle is scheduled to arrive next week!
Pappy Van Winkle Raffle - we have a date -

2018 Raffle will be December 9th

. This will be day 1 of the raffle. It will go multiple days just like last year.
Purchases will count towards this raffle until Saturday December 8th at 7pm.
More details in tomorrow's email.

Please do not call or email for more information today. Watch for tomorrow's email, it will answer a lot of the questions.
Pre-Pappy Van Winkle raffle....
This will include all purchases (wine/beer/whiskey/cheese...) over the past 6 months through Friday November 30th

. Names will be drawn either Saturday Dec 1 or Sunday Dec 2nd. Most likely Dec 2nd as we have the beer raffle too - see below. It will probably go through multiple days of drawing.
Included in this raffle....
Buffalo Trace / TWCP Single Barrel

Compass Box Flaming Heart

Compass Box Flaming Heart Magnum

Bookers Backyard BBQ

Blantons Bourbon...$53.99

Sazerac 6 Year Old Rye....$29.99

Col. E.H. Taylor Small Batch

Elijah Craig Small Batch C918 134.4 proof

Elijah Craig Small Batch A118 130.6 proof

Stagg Jr....$44.99

Black Maple Hill Oregon Bourbon...$74.99

Black Maple Hill Oregon Rye...$74.99

Eagle Rare 10 Year Old...$31.99

Weller Special Reserve $19.99 / 750ml

Willett Pot Still Reserve Bourbon....$39.99 / 750ml

Willett Pot Still Reserve Bourbon....$79.99 / 1.75 liter

High West Double Rye Limited Release Aged in Tawny Port...$45.99

High West Double Rye Limited Release Aged in Manhattan Barrel...$45.99
There will be a few others added...
Big Tasting Saturday Taste a
PERFECT Wine
Big time open house tasting!
You will not want to miss this one!
Tomorrow!
Saturday December 1st


From 11am-2pm
The Wine and Cheese Place
7435 Forsyth Blvd, Clayton MO 63105
Join us in welcoming Michael Laroque, Regional Manager of Mundovino Wines, for a tasting of Bodegas Alenna's Enemigo Wines.
"Two romantics, a winemaker (Alejandro Vigil), and a historian (Adrianna Catena) - go back in time to capture an era when European imigrants recently settled in Argentina, sought to make wines as fine, and finer than those of their homelands."

We will be tasting the following wines:

2016 El Enemigo Chardonnay...$25.99


Rated 98/100

James Suckling

2014 El Enemigo Cabernet Franc....$22.99


Rated 91/100

The Wine Advocate


2014 El Enemigo Malbec....$23.99


Rated 92/100

The Wine Advocate

2010 Gran Enemigo "Agrelo" Cabernet Franc...$94.99


Rated 95/100

The Wine Advocate
Plus taste a
Perfect rating from The Wine Advocate!
2013 Gran Enemigo Gualtallary Cabernet Franc...$109.99
(only 1 bottle of this one will be opened, until it is gone)
It's very intense and powerful, but at the same time, there is a kind of lightness on the palate that makes if feel light on its feet but with great inner power. The peppery character appears after some time, giving it a Chinon-like twist, and it also reminds me of my favorite Bordeaux, Pomerol's Lafleur. This is definitely world-class and worth lying down, as it should develop further complexity in bottle. This is one of those wines where the only improvement I can think of is having magnums rather than bottles. Bravo! Some 3,000 bottles produced.


Rated 100/100

The Wine Advocate
Rated 99/100 James Suckling
Wine Department
Perfect 100 point score from The Wine Advocate
2015 Antinori Solaia Toscana...$279.99
There is a magical infinity, a continuous loop of compatibilities, between the icon wines of Tuscany and the 2015 vintage. The stunning 2015 Solaia is solid evidence of this perfect alignment. This was a warm vintage that shows less favorably in my opinion in different parts of Italy and with other grapes that render their most elegant performances in the cooler vintages. I would put pure expressions of Nebbiolo and Sangiovese in this category. However, Tuscany and many of her great blended reds (made partially or fully with international grapes) operate according to a different logic. To me, their maximum expression comes when you can taste that Tuscan sunshine beaming from within. Its rays are brilliant and warm. They shine across the senses with opulence and intensity. The very name Solaia evokes the concept of sunshine and this unique Tuscan wine archetype I am referring to. With the 2015 vintage, Solaia is liquid sunshine not just in name but also in fact. The bouquet is immediately soft and sensual with dark fruit, spice and sweet tobacco. The mouthfeel shows intensity and power, but you don't get any heavy residue from the dry extract (measured at 33 grams per liter). Indeed, the wine feels glossy, tonic and fresh. It is composed of mostly Cabernet Sauvignon with Sangiovese and a tiny part Cabernet Franc. There is a bit of crunch or snap that comes thanks to the more acidity-prone Sangiovese grape (the wine measures 3.5 in pH). Finally, the tannins are beautifully sweet and ripe. This wine is meticulously executed, and the 2015 vintage lives up to an ideal of what we imagine Solaia to be. It will be released about a week after this review is published. Some 80,000 bottles were produced.


Rated 100/100

The Wine Advocate
Another load just arrived. This is it on the 2015, the 2016 should arrive in a few weeks.
2015 Domaine Saint Prefert Chateauneuf du Pape Rouge...$39.99
This energetic red offers a big ball of kirsch wound tightly with licorice, graphite and raspberry coulis notes. Shows lots of bright spice accents through the finish, which is carried by finely beaded acidity. Offers serious latent grip. Best from 2020 through 2035. 2,740 cases made.–JM


Rated 94/100

The Wine Spectator
The 2015 Chateauneuf du Pape is a great effort that should be reasonably available. Produced from vines under 30 years old, it's a blend of 85% Grenache, 5% Cinsault, 5% Mourvèdre and 5% Syrah. There's a tinge of chocolate to the raspberry and licorice flavors but also hints of orange zest, cinnamon and clove. It's full-bodied and lush, with a long finish. There's no need to defer gratification, but it should drink well for at least a decade.


Rated 93/100

The Wine Advocate
2015 Domaine Despesse Cornas...$47.99
From the young Jerome Despesse's estate located in the southern part of Cornas, in the La Craux region and steep, terraced slopes, the 2015 Cornas sports a deep ruby/purple color as well as a killer bouquet of black fruits, scorched earth, beef blood, pepper, violets, and cedarwood. This old-school Cornas has a bloody, meaty, olive, iodine character (not far from what you can find from Allemand or Clape) as well as medium body, brilliant minerality, notable, yet integrated acidity, and a great finish. It doesn't have the over the top power or richness that can be found in the vintage yet is perfectly balanced, complex, and just classic Cornas.I love it.


Rated 94/100

Jeb Dunnuck
Orin Swift Eight Years in the Desert...$41.99
Heady aromas of brambly raspberry, black fig, and peppercorn dominate; time in the glass exposes more - dark chocolate, fennel, and High Sierra forest floor. The palate is lush and opulent with blackberries, dark plums, and currants. More flavors add to the quality of the blend - a visceral minerality and fresh Herbs de Provence. Fully integrated with puckering tannins, the wine bows out with finesse.
Blend: Zinfandel, Petite Sirah, Syrah
Spirit Department
Back in stock now
Old Bardstown "tan" Label 90 proof...$19.99
Believe it or not, this bourbon came close in taste, texture and smell to the more expensive, virtually impossible to find Pappy Van Winkle 20-Year Old Kentucky Bourbon. Wonderful rich, honeyed, caramel, toffee, maple syrup, wood spice, smoke and vanilla notes are found in this full-bodied, broad, rich, medium amber/tawny-colored bourbon. 94 points
Rated 94/100

Robert Parker, The Wine Advocate
Feeney's Irish Cream Liqueur...$13.99 / 750ml


(we are the lowest price in the country on Wine-Searcher)
Nothing but the best from us to you. And so our cream only comes from dairies in the surrounding areas of the distillery (150km) here in Ireland that are renowned for their quality.
THE WHISKEY: When the cream arrives at the distillery, it meets fine three-year-old Single Malt Irish whiskey and, well, one thing leads to another.
Our next single barrel of 1792 Full proof

Our 2018 Edition
Yield was only 174 bottles
We have about 70 bottles left. So no limit now.

1792 / TWCP Full Proof Kentucky Straight Bourbon Whiskey....$43.99
125 proof
Bourbon insiders have long acknowledged that full proof bourbon has a distinctively rich flavor. This bourbon underwent a distinct filtering process, forgoing the typical chill filtration, and only passing through a plate and frame filter. This allowed the bourbon to maintain a robust proof for bottling, as well as a full rich and bold flavor. Bottles at its original 125 barrel entry proof, just as it was years ago when the barrels were first filled, 1792 Full Proof Bourbon is exceptionally distinct.
Oban Little Bay Single Malt Whisky...$54.99
"Oban 'Little Bay' Single Malt Whisky distilled in small batches and slowly finished in our smallest casks"
Beer Department
2018 Prairie Artisan Ales Christmas Bomb...$6.99 / 12oz
Imperial Stout with spices
In our effort to keep mixing it up and giving more people a chance to get some rare beer....
BRC release based on BEER ONLY purchases starting Nov 1st through November 30th, 2018.
21
names will be picked via random number generator.
Update:
Many people suggested to be more open on this as nobody has a way of knowing if they are in the top 200. So we took their suggestion and switched it to every person that has purchased over $300 in the past 6 months. We chose $300 because it is an average of $50 per month about $12 per week. We feel that is a reasonable amount for a regular to purchase in beer per week. We do these to reward regular shoppers and realized this is a more fair than people trying to guess if they are in the top 200. We do our best to always listen to suggestions and use them if they make sense.
For the November Raffle - we have these bottles available to purchase for the names drawn...
Perennial TWCP Maman....$39.99 (8 bottles)

2nd Shift BA Vanilla LSD...$15.99 / 375ml (4 bottles)

Tilquin Oude Mure....$15.99 (1 bottles)
Cantillon Classic Gueuze....$11.99 (3 bottles)
Firestone Walker Stickee Monkee..$8.99 (1 bottle)

Tilquin Oude Quetsche...$15.99 / 375ml (3 bottle)

Founders CBS (1 bottle)
We will email the 21 winners and they will send back their list in order of preference and they will get their top choice that is still available. We will confirm in order that their name was drawn.
Thank you!