Store Hours for all 4 locations:
Mon-Sat 9am-7pm Closed Sundays
Stay informed - follow us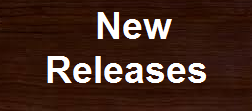 We have a date for the Whiskey Reward Club Pappy Raffle now ---


Sunday December 9th, 2018 will be the raffle and the first wave of emails will be sent. There will be multiple days of emails sent out just like last year.
Here is more info about the Whiskey Reward Club

The raffle is based on your purchases from December 8, 2017 until December 8th at 7pm. Every $600 (average $50 per month) you have purchased counts as a raffle ticket in the weighted raffle. Read more about that

We cannot tell you how much you spent his year on how many tickets you have. It would be too much to offer that for the number of people in our system.


Below is the list of Bourbon that will be in the raffle. The raffle is for a chance to purchase one of these bottles.
Here is a teaser on some of the whiskey in this year's raffle. We have been squirrelling some nice ones away.
Pappy / Antique Collection - will post the list when we have our allocation next week.

Parker's Heritage Finished in Curacao Barrels

Four Roses Small Batch 130th Anniversary

Heaven Hill 27 Year Old Barrel Proof

Weller 12 Year Old Liter bottles

Weller C.Y.P.B.

Old Weller Antique 107

Old Weller Antique 107 TWCP Single Barrel

Angel's Envy Cask Strength

Old Fitzgerald BIB 2nd Edition 9 Year Old

Kentucky Owl

Bookers Little Book

Michters Toasted Barrel

Michters 10 Year Old

Shenks Homestead 2018 Release Sour Mash Whiskey

Yamazaki 12 Year Old

Blood Oath Trilogy Pack

Blanton's TWCP Single Barrel

Yellowstone 101 Proof No.3 Char Wine Cask

Elijah Craig Barrel Proof
more will be added


This is the plan, very similar to last year -- always subject to change.

We will start to draw names as soon as possible after the December 8th deadline.

It is a weighted raffle, for every $600 (average of $50 per month) that you spent over the last year it will count for a raffle ticket. For ease of explaining, lets pick an easy number like 200. Say we have 200 bottles of whiskey total from the list, we will divide by 5, which is 40, of course. We will send emails out to the first 40 names picked on the first day--we cannot be responsible if you do not check your email or if your email is wrong in our system, or if you are out of town. Those people will be asked to email me back a list of their top 10 choices from the list. We will start with the first name drawn in the raffle and they can buy the highest whiskey on their list that is still available. We will go to the next person and do the same. They will have 1 day to respond. The next day we will email the next 40 and do the same thing with what is left. If you were picked on the first day, but did not respond until the second day or third day, you will still get your allocation, but you risk some of your top choices not being available anymore. If you do not respond before the end of the fifth day and the last names are drawn, you will lose your allocation and we will draw more names. I will put more details (deadlines and times) in the individual emails if your name is drawn. Again, many of these are very rare and odds are not great. Please do not email or call each day to see if your name was drawn. We will not have time to take all of these inquiries. We will do our best to get a hold of people. That is it for now....and Thank you for your loyal support.

We will post first name and last initial on the blog of people that have not responded.
Make sure you check your email during that time and watch the blog to see if your name is listed as not responding to the emails. The emails will come from paul@wineandcheeseplace.com - make sure you watch for that.
Medium Rare Whiskey raffle....
emails sent out this morning for this raffle
Big Tasting Saturday Taste a
PERFECT Wine
Big time open house tasting!
You will not want to miss this one!


TODAY!
Saturday December 1st


From 11am-2pm
The Wine and Cheese Place
7435 Forsyth Blvd, Clayton MO 63105
Join us in welcoming Michael Laroque, Regional Manager of Mundovino Wines, for a tasting of Bodegas Alenna's Enemigo Wines.
"Two romantics, a winemaker (Alejandro Vigil), and a historian (Adrianna Catena) - go back in time to capture an era when European imigrants recently settled in Argentina, sought to make wines as fine, and finer than those of their homelands."

We will be tasting the following wines:

2016 El Enemigo Chardonnay...$25.99


Rated 98/100

James Suckling

2014 El Enemigo Cabernet Franc....$22.99


Rated 91/100

The Wine Advocate


2014 El Enemigo Malbec....$23.99


Rated 92/100

The Wine Advocate

2010 Gran Enemigo "Agrelo" Cabernet Franc...$94.99


Rated 95/100

The Wine Advocate
Plus taste a
Perfect rating from The Wine Advocate!
2013 Gran Enemigo Gualtallary Cabernet Franc...$109.99
(only 1 bottle of this one will be opened, until it is gone)
It's very intense and powerful, but at the same time, there is a kind of lightness on the palate that makes if feel light on its feet but with great inner power. The peppery character appears after some time, giving it a Chinon-like twist, and it also reminds me of my favorite Bordeaux, Pomerol's Lafleur. This is definitely world-class and worth lying down, as it should develop further complexity in bottle. This is one of those wines where the only improvement I can think of is having magnums rather than bottles. Bravo! Some 3,000 bottles produced.


Rated 100/100

The Wine Advocate
Rated 99/100 James Suckling
WOW = Wine Of the Week
Taste it today at all 4 locations from 11am-3pm
This is just the second vintage we have seen of this wine. The 2016 is just as impressive as the 2015 vintage. The 2015 was one of our top selling Cabernets this year.
Amazing 2016 vintage in California - (Robert Parker rated the vintage as a whole 97 points for Cabernet Sauvignon)

This is an impressive Cabernet for $20


2016 Bench Cabernet Sauvignon Sonoma County...$19.99


Today only $16.98


Suggested retail is $24
Deep purple in color and aromatically expressive with ripe, black plum currant coulis and minerally graphite. The structure is firm with soft, elegant tannins and mouth-watering acidity. Flavors of black forest fruit and earth, dark cocoa, mint and anise are meld together on the finish.Bench Cabernet Sauvignon is sourced exclusively from benchland vineyards in Sonoma County, where valley floor transitions to foothills. I prefer these vineyard sites as they produce concentrated and intense fruit that results in an elegantly balanced wine with depth, beauty and complexity.
Wine Department
Fantastic value, new Malbec!

2016 Notro Malbec...$7.99
Lowest price on Wine-Searcher is $10.99
Inspired by the beautiful (and striking) Andean flower of the same name, Notro wines are vibrant, fruit-forward offerings that retain the indelible character of their high-altitude origins in Argentina's premier winegrowing areas.
Tasting Notes: Bursts with aromas of plums, blackberries and violets. Medium-bodied on the palate, with vibrant, dark fruit flavors.
Serve With: Excellent with red meats, pasta with red sauce, grilled vegetables, or classic Argentine dishes including empanadas and asado.





2015 Antinori Santa Cristina Rosso...$9.99
This is a typical Chianti with pretty cherry and berry fruit and citrus undertones. Medium body, light tannins and a lively finish. Vivid wine. Drink now.


Rated 90/100

James Suckling
This is one of the best made - anywhere!
2017 Grosset Polish Hill Riesling...$51.99


This is a ravishing riesling of the highest order, X-factor multiplied. Throw up any part (flesh, juice, skin, pith) of lime or lemons of any kind, add ethereal acidity and marvel at the elegance and length of the palate. Jeffrey Grosset is the undisputed king of the Clare Valley.


Rated 98/100

James Halliday
2015 Domaine Despesse Cornas...$47.99
From the young Jerome Despesse's estate located in the southern part of Cornas, in the La Craux region and steep, terraced slopes, the 2015 Cornas sports a deep ruby/purple color as well as a killer bouquet of black fruits, scorched earth, beef blood, pepper, violets, and cedarwood. This old-school Cornas has a bloody, meaty, olive, iodine character (not far from what you can find from Allemand or Clape) as well as medium body, brilliant minerality, notable, yet integrated acidity, and a great finish. It doesn't have the over the top power or richness that can be found in the vintage yet is perfectly balanced, complex, and just classic Cornas.I love it.


Rated 94/100

Jeb Dunnuck
Spirit Department

Back in stock now
Michter's Single Barrel US*1 Straight Rye....$39.99
Renowned for rye – America's oldest whiskey variety – since the earliest days of our history, we take the production of Michter's US1 Rye extremely seriously. Our Michter's US1 Rye is made from select American rye grain that is sheared to maximize the extraction of flavor from the grain. Ideal neat or in cocktails, every bottle of Michter's US1 Rye comes from a single barrel – a unique attribute reflecting our extraordinary commitment to offering Kentucky Straight Rye whiskey of the absolute highest quality at every level of the Michter's range.

Pinckney Bend Heirloom Whiskey...$34.99 / 375ml
Made from Boone County Open Pollinated Heirloom Corn
Boone County White
Aged one year in new and second use Missouri White Oak Cooperage
Selected by
The Wine and Cheese Place
We have about 30 bottles of each left and that is it!
Whistlepig 10 Year Old Rye TWCP Single Barrel...$76.99
10 Years Old
Barrel #1 -- 112.8 proof
Barrel #2 -- 115.8 proof
Finished in Bourbon Barrels
WhistlePig was released in the summer of 2010 to great critical acclaim, earning 96 points from Wine Enthusiast, their highest rating ever for a rye whiskey, a "highest recommendation" from Spirits Journal, as well as accolades from The Wall Street Journal, GQ, Forbes, Maxim, Imbibe Magazine, and many others. As Master Distiller Dave Pickerell notes, these extraordinary honors both "humble and set a high bar" for the company.
Back in stock now
Old Bardstown "tan" Label 90 proof...$19.99
Believe it or not, this bourbon came close in taste, texture and smell to the more expensive, virtually impossible to find Pappy Van Winkle 20-Year Old Kentucky Bourbon. Wonderful rich, honeyed, caramel, toffee, maple syrup, wood spice, smoke and vanilla notes are found in this full-bodied, broad, rich, medium amber/tawny-colored bourbon. 94 points
Rated 94/100

Robert Parker, The Wine Advocate
Taste it today at Forsyth!
Feeney's Irish Cream Liqueur...$13.99 / 750ml


(we are the lowest price in the country on Wine-Searcher)
Nothing but the best from us to you. And so our cream only comes from dairies in the surrounding areas of the distillery (150km) here in Ireland that are renowned for their quality.
THE WHISKEY: When the cream arrives at the distillery, it meets fine three-year-old Single Malt Irish whiskey and, well, one thing leads to another.
Beer Department

Mother's Winter Grind Coffee Stout...$7.99 / 6pk
Coffee in the nose, coffee in the flavor and coffee in the finish. This English dry stout is infused with espresso beans roasted to order by (our coffee-loving friends at) the Mudhouse. Winter Grind delivers a coffee stout for devotees to the bean and to the barley.
PROFILE: Bright cold-brew coffee, rich roasted malt, lingering coffee finish