Store Hours for all 4 locations:
Mon-Sat 9am-7pm Closed Sundays
Stay informed - follow us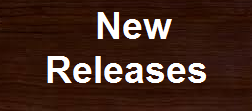 Bottled !!!
Getting Labeled now!!
Getting released very soon!!!
Back in June we did the blending session -
Merci No.4 has now been bottled and getting labeled.
This is one of our craziest releases of the year! Very fun and exciting!
Side Project Merci Batch #4
Here was the final blend....if you made it to the blending, hopefully you kept your notes on your own blends.
43.6% of our Foedre Blond (same base as Fuzzy) 5 years of solera method in a french oak foedre

39.8% of #40 - 12 months in french oak puncheons (higher brett phenolics than most Side Project beers)

8.7% of Foedre Terry - 8 months in french oak foedre (high must, funk, slight brine)

7.9% of Oude Fermier - 18 months in french oak
"Went a little more "wild ale" with this blend and tried to express as much Brett as possible" - Cory King, Side Project Brewing on Batch #4
This is the beer that Cory makes specifically for The Wine and Cheese Place. We are honored to be able to get beer from Side Project and offer it to our loyal customers. Thank you.
Cloud Catcher
Odell Brewing Cloud Catcher Milkshake IPA...$12.99 / 6pk cans
Our fabled Cloud Catcher roams the sunset, sweeping up every stray Cumulonimbus. She has one mission: to capture the key ingredient to our hazy, smooth Milkshake IPA. Hop-forward with notes of creamsicle and peach, it delivers a citrus-like burst alongside its velvety texture. Her risk is your delicious reward
Fat Orange Cat

Fat Orange Cat The Raven...$3.99 pint can
Chocolate Raspberry Porter
This porter is not sweet. The dark specialty grains lend a chocolate flavor, complemented by the subtle raspberry notes
Fat Orange Cat Living our own Private Idaho...$4.99 / pint can
NE IPA • 7.5% The Azzaca combination brings out an intense grapefruit/orange flavor with a mild Idaho 7 finish.
Perennial Fantastic Voyage
Fantastic Voyage is here- and it is delicious - now made with the Abraxas stout base
No limit at this time. Do not miss this one! Almost gone
Perennial Fantastic Voyage....$5.19 / 16oz can
The other major update is the beer itself, Fantastic Voyage will now feature the same base stout as Abraxas and Sump. This means it will have the wonderful, rich body and 11.5% ABV you are familiar with from all of our stouts! The rebirth of Fantastic Voyage is a return to slow jams and silk sheets. We combine a smooth yet strong imperial milk stout base with a heap of dried coconut in the whirlpool. The result is a luscious blend of bakers chocolate, subtle roast, and sweet coconut. So take a sip and just sail on. Perennial Artisan Ales is a small batch craft brewery dedicated to producing unique, premium beers. Our beers are brewed with the experimental, seasoned craft beer drinker in mind.
Peaches and Cream
Stillwater / Oliver Brewing Whipped Peaches and Cream...$4.49 / 16oz can
Sour Peach Nitro Smoothie Ale
Decadent Ales
Decadent Ales Pog Nog...$4.99 / pint
Brewed with our friends at Beer Noggin in Bronxville NY, a tropical jubilee featuring our Citra and Mosaic dry hopped DIPA with an addition of pineapple, orange zest and guava. Inspired by the Islands of Hawaii.
Decadent Ales Pacific Punch...$4.99 / pint
Double IPA ---- a blend of South Pacific hops and brewed with pineapple, mango, peach and strawberry
Decadent Ales Wild Berry Smoothie...$4.99 / pint
Our all citra double dry hopped DIPA with blackberry, blueberry, strawberry and raspberry added
Omnipollo
Omnipollo Zodiak Multiverse IPA...$12.99 / 4pk 16oz cans
Our house IPA. A blend of grains, untouched post fermentation and aspiringly hopped with Simcoe, Citra and Centennial.
Omnipollo Oaxaca ...$12.99 / 4pk 16oz cans
Mango Margarita slush IPA
Omnipollo Shploing!!....$15.99 / 4pk
also sold as singlesShploing!! is out first ever beer to go into cans and we wanted to make something extra special for the occasion. A mango s'mores IPA brewed with mango, vanilla, marshmallow fluff, graham crackers, rock salt, lactose sugar and an abundance of our favorite hops
Evil Twin
Back in stock
Evil Twin / Omnipollo Rainbownade....$15.99 / 4pk 12oz cans
IPA with grapefruit, passion fruit, mango, raspberry a blueberry added.
A refreshing drink often associated with childhood nostalgia to others a pop cultural symbol of female emancipation. Whatever the association we teamed up with two Swedes, Henok and Karl of Omnipollo to squeeze out a tasty, tempting deceivingly well balanced IPA with sweet and sour notes of old fashioned memories


Evil Twin I Love You with My Stout...$10.99 / 4pk
"When I copied the famous Even More Jesus, I had to ask myself as an artist, why am I doing this? I didn't honestly know. It was just an instinct about beer as pure form… in a sense this stout is like a metaphor for freedom - the sum of all the beauty that surrounds me and my perfect contemporary existence."
- Jeppe Jarnit-Bjergsø, Brewer and founder of Evil Twin Brewing
Style: Imperial Stout


Evil Twin Ceci N'est Pa a NE Style IPA...$17.99 / 4pk 16oz cans
Ceci N'est Pa a NE Style IPA translates as This is NOT A NE Style IPA.
Dry Hopped
Double IPA


Evil Twin E is for Elderberry...$16.99 / 4pk pint cans
Let's face it - we all like to put labels on things. It just makes us feel more comfortable. What assumptions have people made about you based on your race, religion, gender, the way you dress, or even the beer you drink? We did in fact label this beer for your convenience. It has a fresh tartness, a twist of salt and a balanced fruitiness of elderberry - apparently a complete reflection of your personality. We hope you like what the label says about you?
Jester King
Jester King Simple Means....$13.99 / 750ml
We are pleased to introduce Jester King Simple Means — our farmhouse altbier with smoked malt. For us, Simple Means is an exercise in succinctness and restraint. As we mature as a brewery and as beer drinkers, we progressively find our tastes, techniques, and recipes becoming more simplified. This is not to suggest that complexity has been sacrificed, but rather that we seek to create clearer expressions of flavor and aroma in our beer, and ultimately to make beer that is balanced and drinkable. Simple Means takes inspiration from Altbier. Though classically associated with the copper ales of Düsseldorf, the term can refer to any older-style beer in the German-speaking world. Both the use of smoked malts and mixed fermentation with native yeast and bacteria predate modern brewing techniques, lending flavors to our farmhouse altbier that are evocative of a simpler, much earlier time.
Jester King Part & Parcel....$13.99 / 750ml
We couldn't be happier and more excited to introduce Jester King Part & Parcel — the first beer in modern history brewed with 100% Texas grown and malted grain. For four years now, Blacklands Malt in Leander, Texas has been on a mission to create the first Texas grown and malted barley. That mission, led by Brandon Ade of Blacklands, became a reality back in October when he delivered us a dark Munich malt called "Endeavor" made from 100% two-row winter barley. The malt was grown near Brownfield, Texas, close to Lubbock. We were honored Brandon entrusted us with making a beer from this historic malt. Part & Parcel, made from just well water, Texas barley, hops, yeast, and bacteria, is a great example of our philosophy on farmhouse ales. In this case, the land told us what beer to make, not the other way around. We didn't set out to create a specific flavor/aroma profile. Rather, we took what was available to us from our surroundings, which then determined how the beer tasted and smelled. We didn't "master" the beer by bending nature to our will. We took what nature gave us and presented it as straightforwardly as we could. Specifically, the barley from Brownfield was rich in protein, which develops color and flavor more easily in the kiln. According to Brandon, high protein grain is best used to make darker malts because they can develop rich melanoidin compounds and phenolics (or the "yummy stuff", as Brandon puts it). So again, the character of the grain helped determine the type of beer we made, not the other way around. We think this embodies farmhouse brewing and was befitting the first ever Texas grown malt.
Evil Twin Guess the Letters
Evil Twin Contest - these letters we know...

A is for Apricot

B is for Blueberry

C is for Cherry

D is for Dewberry

E is for Elderberry
F has just been announced!

Contest! Guess the next four (now three) releases...
F is for Fruit Salad - will not except any more guesses on F. So you can still get 3 points for guessing the last 3.
G is for ?
H is for?
I is for ?

More info --

We are doing this on our own for fun, not in collaboration with Evil Twin.

Contest null and void if they do not release these 4 letters, we are guessing they will release these.

Guess the next 4 releases of their letter series.

We do not know when they will be released at this point.

Deadline to enter will be as soon as the letter "I" is released.

Must be 21 or older to enter

One entry per person

You get 1 point for each one correct. If multiple people have the same score, we will draw a random name from all the winners!

We will post the winner when when we know. Include your name on your post. Or make sure you watch when we post the winner.
Instead of leaving comment, decided to do it through our website so others cannot see each persons guesses
Click here to put in your guesses


We are doing this for fun - but we are hoping to have some prizes! Prizes?? Some beer?
Evil Twin Swag? working on the prize package.
Will post when we have stuff.