---
New Voices & Rooted in Resilience:

Planting Trees, Cleaning Air & Water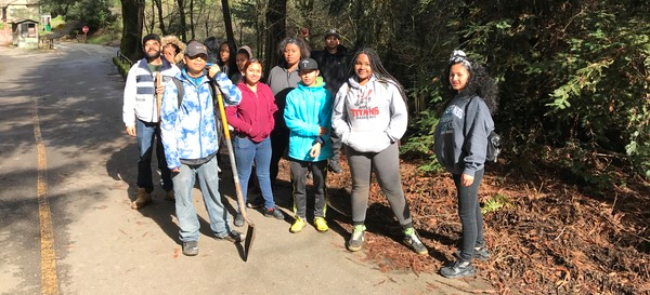 New Voices students get in touch with their inner Lorax
Partners Rooted in Resilience and Rose Foundation's New Voices Are Rising team helped Rose Foundation grantee Turtle Island Restoration Network restore a redwood forest at Redwood Regional Park in the beautiful hills of Oakland, California. High school students from Oakland's Emiliano Zapata Street Academy learned the importance of the redwood forest and the ecological services it provides.

Students learned that trees improve air quality and help counter impacts of climate change by absorbing carbon and releasing obygen. They also learned that trees clean the air by absorbing polutants and that their leaves and bark trap and filter airborne particulates. Trees even help clean water and reduce stormwater flow in peak periods by breaking rainfall before it hits the ground and allowing it to gently filter through the soil.

Congratulations to our New Voices students for planting 30 redwood saplings. New Voices will be helping with a number of tree plantings this year. Stay tuned for when and where - you could join us on the next one. Every tree we plant together helps improve the air and water quality of Oakland and the surrounding Bay Area!

Urban ReLeaf:

A Community Plants Trees to Help Clean the Air & Water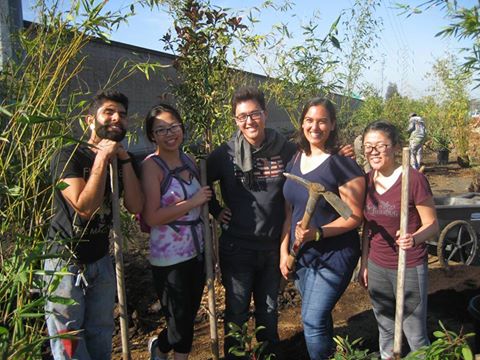 Some of the Rose Foundation tree planters on MLK, Jr. Day of Service
*Left to right: Carlos Zambrano, Sarah Quan, Ethan Maxwell, Megan Mubaraki, and Melanie Teng
On Martin Luther King, Jr. Day of Service, Urban Releaf hosted a tree planting at Brook Elementary School in East Oakland. Over 200 volunteers planted trees and helped improve air quality at a school next to the I-880 freeway. Several Rose Foundation staff, New Voices partners and Rose Foundation grantees pitched in to help. As the trees grow, they will block pollution and noise from the freeway from drifting into the schoolyard.

---

Where Our Grants Went in 2016
In 2016, with your help, we continued our mission to build grassroots power to protect the environment, consumers and public health. Together, we supported grassroots organizations working directly with communities and advocating critical policy reform to protect our environment and support consumer rights. See the chart below to see what areas we focused on in 2016, by percent of the funds we granted.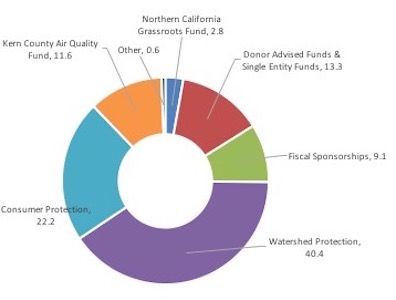 Thanks for Your Year-End Support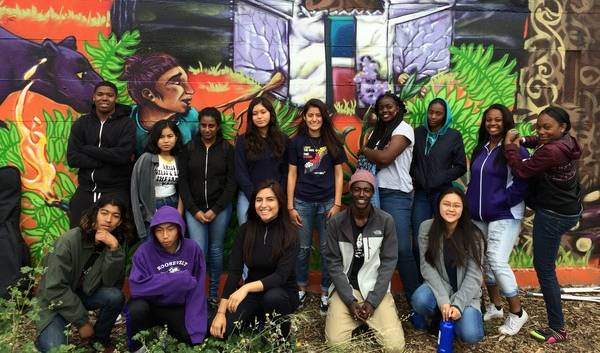 With your support, in our end-of-the-year campaign in 2016, we raised $24,000. Each contribution makes a difference. For example, a $50 donation helps purchase supplies for youth environmental justice community projects and $100 provides a travel scholarship to helps grassroots activisits from throughout California attend a valuable conference or training. Your support at all levels makes a difference!
---
Welcome To Our New Interns!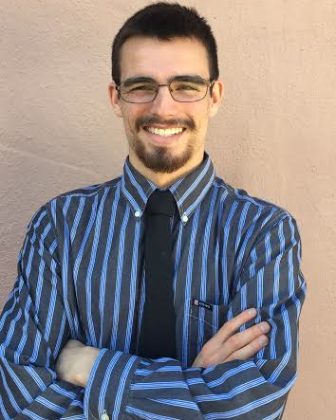 Meet Roscoe Escobar, our new communications and fundraising intern. While learning about environmental studies at Santa Clara University, he became involved in a campus campaign calling for divestment from fossil fuel companies. "I am excited to support my environmental activism goals while working at the Rose Foundation," he said. And we are excited to have him!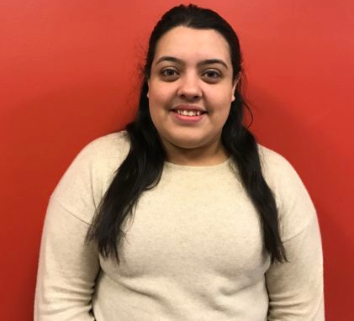 Meet Pamela Tapia who is joining the Grants Team as an intern. For the past seven years, Pamela has dedicated herself to the protection of disadvantaged communities of color and the environment as a youth advocate through our New Voices Are Rising program. She is now a community college graduate transferring to Mills as an International Relations major. "I plan to continue my commitment to community action and environmental protection locally and internationally." To learn more about her, see Pamela's movie that was featured at the Wild and Scenic FIlm Festival.
---
Protecting Wilderness:

The California Wildlands Grassroots Fund
California is blessed with tremendous natural beauty, biological diversity and economic opportunity. Yet, our remaining wildland heritage is in jeopardy from poorly managed growth and development. Our partner, the California Wildlands Grassroots Fund (Cal Wildlands) protects the state's natural treasures by supporting grassroots organizations that advocate for the permanent protection, including restoration and stewardship, of intact wildlands on public and private lands. This protection helps preserve California's wilderness and native biological diversity. Last year, the California WIldlands Grassroots Fund awarded $229,330 to support small grassroots groups that are protecting our wildlands, and to support special projects in celebration of the National Park Service's 100th anniversary. The special Centennial Fund built on the previous year's celebration of the 50th birthday of the Wilderness Protection Act. What's new for 2017? Check out the Cal Wildlands section of our website to learn how you might qualify for a grant for your wildlands protection work!
Cal Wildlands Grantee Spotlights
Building Pathways To Sustainability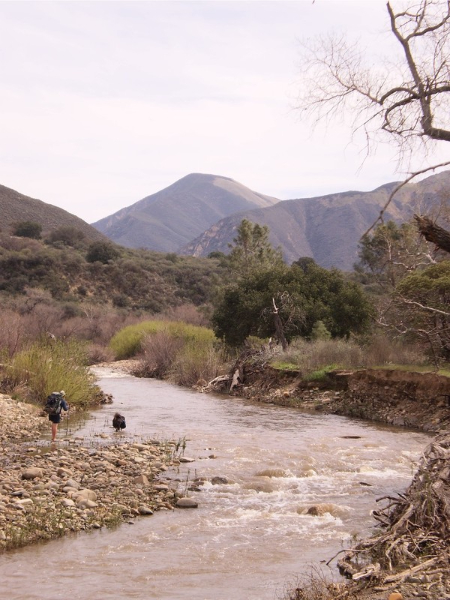 Condor Trail Association connects trails in the Los Padres National Forest.
The Ukiah Valley Trail Group hopes that one day, all residents will live only 10 minutes from a trailhead. Cal Wildlands funds helped them towards this goal by supporting their creation of the Orr Creek Greenway in Mendocino County. Cal Wildlands grantee, the Condor Trail Association dreams of connecting the northern and southern portions of the Los Padres National Forest with a system of sustainable trails. Cal Wildlands supported the association's efforts in Ventura County to build new routes for the Portholes Trail and the Agua Blanca trail.
Grantee Says "No" to Toxic Pesticides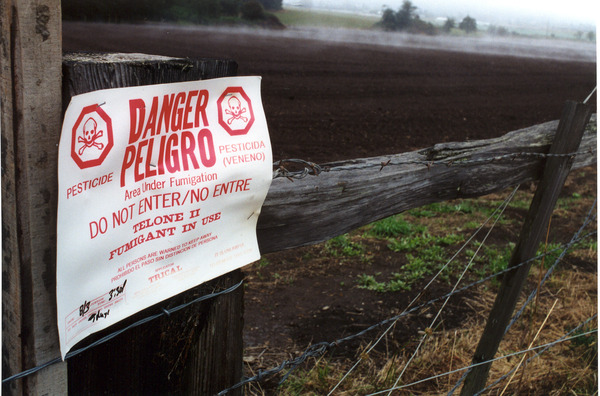 Siskiyou Land Conservancy is protecting the Smith River from pesticides.
Cal Wildlands funds also helped efforts to protect California's priceless freshwater resources. Grantee, the Siskiyou Land Conservancy, works toward protecting the area surrounding the Smith River from pesticide use, buying land and advocating for an end to excessive pesticide use.

Commercial Development Shouldn't Imperil State Parks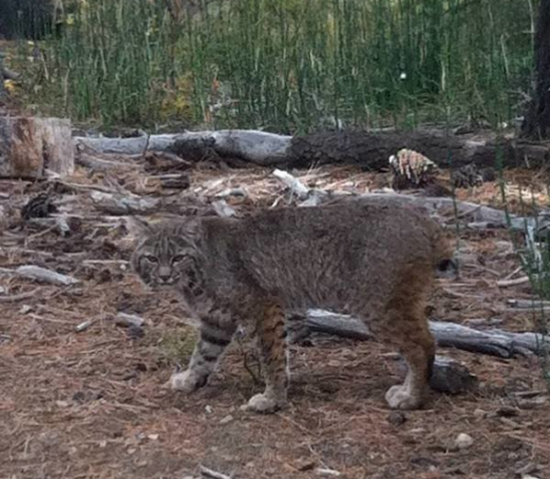 Washoe Meadows Community helps protect bobcats and other wildlife
In El Dorado County, Cal Wildlands grantee, the Washoe Meadows Community mounted a legal defense for the Washoe Meadows State park against commercial development. Protecting the park protects the watershed that flows into Lake Tahoe and the wildlife that lives there.
Grantee Promotes Intelligent River Management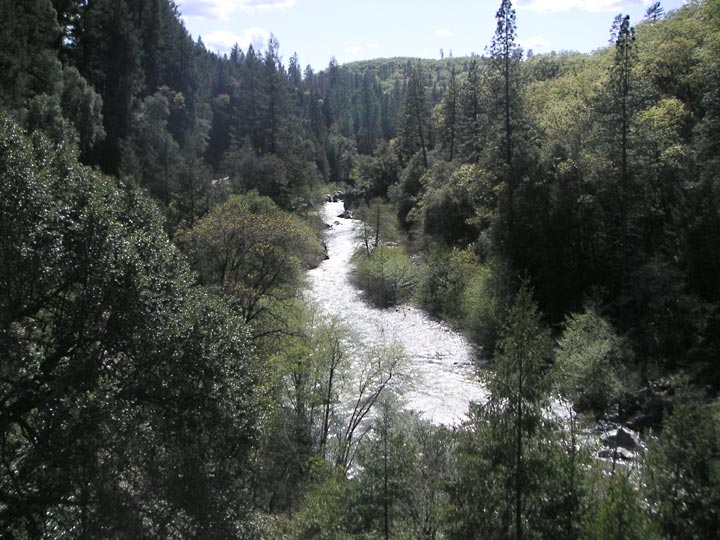 The Bear River is protected from dams and powerhouses,
thanks to Foothills Water Network
Cal Wildlands funds also supported the Foothills Water Network, which negotiated new, river-friendly licences for dams and powerhouses on the Yuba and Bear Rivers.
---
Rose Grantee Takes On Refugee Crisis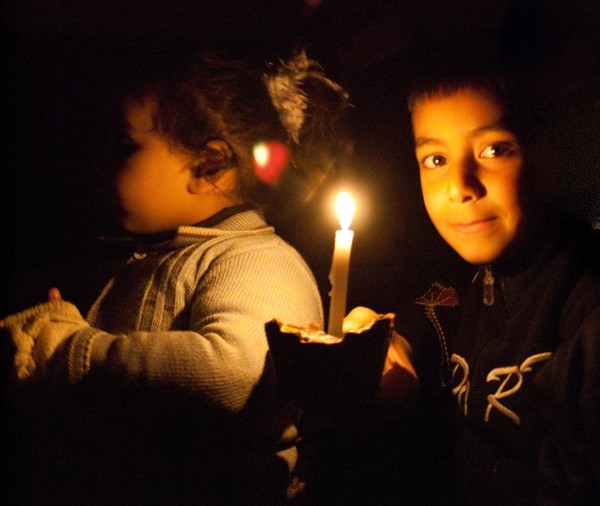 Children from around the world are protected
thanks to efforts from the International Refugee Assistance Project
The International Refugee Assistance Project mobilizes lawyers to protect the rights of refugees, using direct legal aid and advocating policy reform. Thousands of lawyers volunteered to assist the project when it called for volunteers to assist refugees recently denied entry into the US.
---
Where in the World is Mr. Moose?
Our office mascot, Mr. Moose, helps us stay loose amidst our daily pressures. And this year, we really need his help! But in addition to keeping us going around the office, he has joined staff and interns on their travels near and far. An M&M figurine with moose antlers, he goes wherever we go. He has traveled the state, the country, and the world on many adventures with our staff.

After so many travels, can you guess where Mr. Moose is now?

`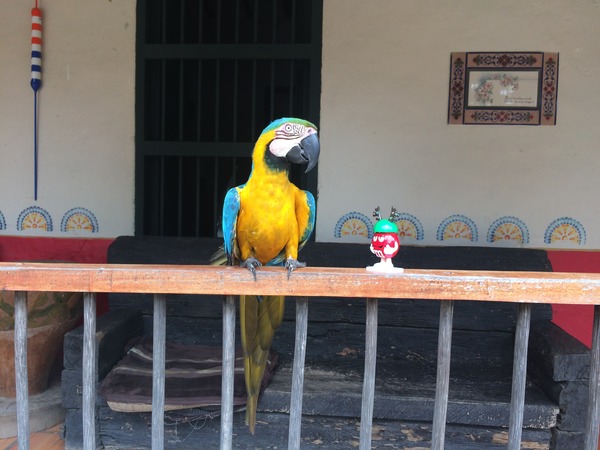 Mr. Moose and his new friend pose for a photo.
Let us know where in the world is this picture of Mr. Moose. The first winner will receive a Rose Foundation pint cup. In next month's newsletter, the winner will be recognized and we will share fun facts about the local environment in that location.
Send your guesses to rose@rosefdn.org

Want to know more about Mr. Moose? To see more pictures of Mr. Moose on his journeys and to read Mr. Moose's Travel Tips - a practical survival guide from the perspective of a small moose loose on a big planet, visit our facebook page.