Please note: corrections highlighted in yellow below.

Championing Online Privacy
---
Announcements & Deadlines

​
---
Grantee Spotlight:

Center for Digital Democracy

Championing Online Privacy
The early Internet promised the world a wealth of content to watch, read, and listen to. Few would say the Internet hasn't delivered on this promise, but users everywhere feel unsettled at the potential for web companies to watch, listen to, and observe them. "The online medium opens many new avenues for communication, but also has been structured as a form of ongoing surveillance and manipulation," says Jeff Chester, the Executive Director of the Center for Digital Democracy, a grantee of the Rose Foundation's Consumer Privacy Rights Fund. Working closely with other civil society organizations, the Center for Digital Democracy is forging solutions for protecting privacy online and expanding the public's awareness of the use of their data.

The Center for Digital Democracy works to safeguard against the misuse of data - such as to manipulate voters or mislead consumers. Although current laws protect children's privacy online, other Americans' data remains unprotected, from their connections on Facebook to the location information collected by their smart phones wherever they go. The unregulated environment of the web opens the door to revolutionary new ways to communicate but also to the use of personal data to manipulate and suppress voters, often people of color, through highly targeted ads. Political campaigns can bombard specific populations with false or inflammatory ads that can manipulate them into voting a certain way or not voting at all.

With the midterm elections approaching in November, the Center for Digital Democracy is working hard to educate the public about the use of their data online and propose solutions to protect constitutional rights online. Though many feel deeply disturbed by the potential misuse of their data, Chester remains hopeful that new efforts to educate the public and create new regulations and more ethical business practices can make real change. "We've never lived in a moment where more people have understood we have a problem," says Chester, who believes that the recent public outcry over the misuse of personal data supports efforts to ensure the Internet lives up to its promises without weakening our democracy.
---
Let's Celebrate! Rose Foundation's 25th Birthday Bash and Film Fest

We are excited to celebrate 25 years of fostering stewardship, building community, and demanding justice with you on October 11th at First Unitarian Church in Oakland! Buy your tickets here to enjoy inspiring films celebrating the power community activism; delicious sustainably-sourced food, wine, and beer; and connecting with the Rose Foundation community. The reception starts at 5:30pm, and we'll begin viewing short films at 6:30pm. Our line-up of films includes The Salmon Will Run, a film documenting a Winnemen Wintu project supported by the Rose Foundation to bring salmon back to the McCloud River. We hope you will join us to view inspiring films like this one and many more!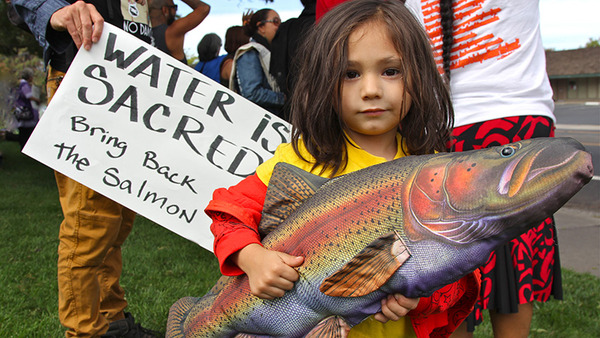 Join us at our October 11th film fest and birthday bash to enjoy short films including The Salmon Will Run, lively conversation, and delicious food and drinks.
---

Thank You for Jump-Starting New Voices' 2018

Summer Academy!
Thanks to generous support from over 140 donors and 12 crowdfunders, our spring crowdfund campaign raised over $26,000 in support of New Voices Are Rising's 2018 Summer Climate Justice Youth Leadership Academy! Our students started the Summer Academy strong with all the resources they need to succeed as youth leaders for our communities and the environment.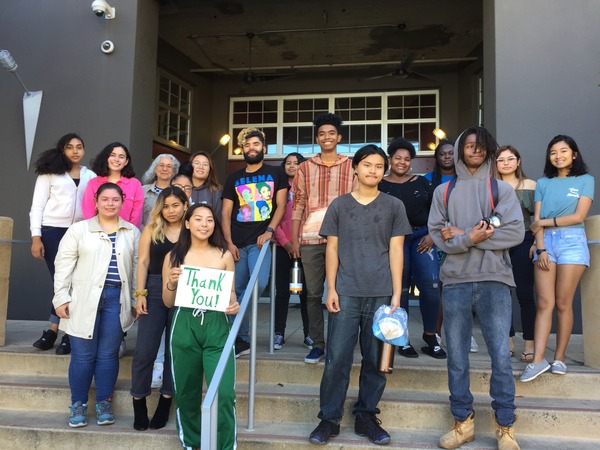 Our students are grateful for the community's support and for the opportunity to take part in
six weeks of intensive environmental justice training this summer.

The Summer Academy is going full-steam-ahead. Students started work at externship placements with local environmental and social justice organizations last week. New to the program, Academy student Umali is completing an externship placement at 350.org where he's learning about climate change. He has also been excited to learn about environmental racism, how communities of color often face a disproportionate amount of environmental burdens. He's also excited about the Academy's upcoming camping trip to Camp Lotus along the American River to connect with nature. "Every student has been really open to everything we're doing in the Academy. I'm looking forward to our camping trip - I love camping - and am looking forward to spending more time getting to know the other students," said Umali. Stay tuned for more updates from students like Umali who are gaining valuable knowledge and experience in environmental justice work while building lasting relationships with like-minded youth.
---
Join Us at the Sierra Nevada Alliance's

Conference ​on Regional Resilience
Our long-time grantee the Sierra Nevada Alliance shares the same founding year as the Rose Foundation, and they are hosting a 25th anniversary conference focused on the concept of "Regional Resiliency." Resiliency is the capacity to respond to a perturbation or disturbance by resisting damage and recovering quickly. How do you fit into the fabric of regional ecological resiliency in the Sierras? Join the Sierra Nevada Alliance on August 15th-17th in Truckee and Kings Beach to find out! Visit their website to learn more.
---
Program Officer Laura Fernandez Gains Inspiration

from GreenLatinos
Rose Foundation Program Officer Laura Fernandez attended the annual GreenLatinos summit to learn about how environmental leaders in Latino communities are taking action for healthier and more just communities. Here is Laura's account on her experience at the recent GreenLatinos Summit:

Gathered at the footsteps of the awe-inspiring Rocky Mountains in Colorado, a broad coalition of Latino leaders, committed to addressing the most pressing environmental issues affecting the health and welfare of Latino communities in our country, participated in the annual GreenLatinos Summit. The panel discussions, inspiring presentations, outdoor activities, and insightful breakout sessions covered topics ranging from climate disasters and relief efforts, to California fires and hurricanes in Texas and Puerto Rico, to environmental health disparities, and equity and inclusion in the environmental movement.

The summit convened at a critical moment when our communities, our identity, and our natural environment are under persistent siege and facing an unstable political climate. Because of our shared circumstances, I found the core policy priorities for the upcoming year that were proposed, discussed, and voted on during the summit particularly important.
Click here to read Laura's full story.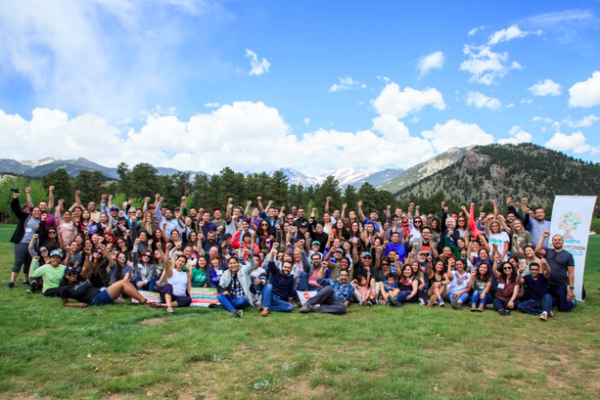 The GreenLatinos Summit brought together environmental justice leaders from all over the country.
---
Thank You to Veronica Garibay!
Since joining our Northern California Environmental Grassroots Fund advisory board in 2014, Veronica Garibay has used her extensive experience working for environmental justice in low-income communities to inform our grantmaking. She's now leaving the board to devote more attention to her role as co-director of Leadership Counsel for Justice and Accountability, an organization she co-founded in 2013 with the help of early seed money from the Grassroots Fund. We wish her all the best as she continues her valuable work demanding justice for rural communities impacted by environmental burdens.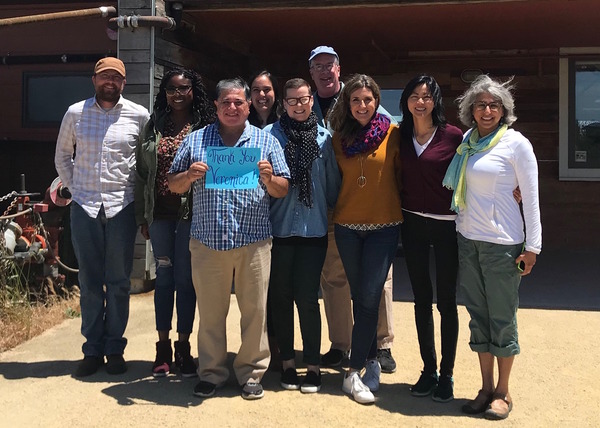 Our Northern California Environmental Grassroots Fund advisory board thanks Veronica Garibay for helping us support organizations working for real change in their communities.
---
Meet the Rose Community:

Mike Herz
Each month we're featuring a member of the Rose Foundation community. We hope that through these interviews, you get to know a little more about the dynamic people who make the Rose Foundation's work possible. You are a part of the Rose Foundation community and we want to tell your story too! If you want to be featured in an upcoming newsletter, let us know by replying to this email.

Mike Herz (retired) founded San Francisco Baykeeper in 1989, an organization dedicated using clean water laws and science to safeguard Bay Area communities and habitats. Since Mike first reached out to the Rose Foundation with a request to manage settlement funds in 1994, Baykeeper has continued to direct settlement funds to the Rose Foundation for distribution to local environmental groups. In addition to supporting our work as a loyal donor, Mike remains an important part of the Rose Foundation community.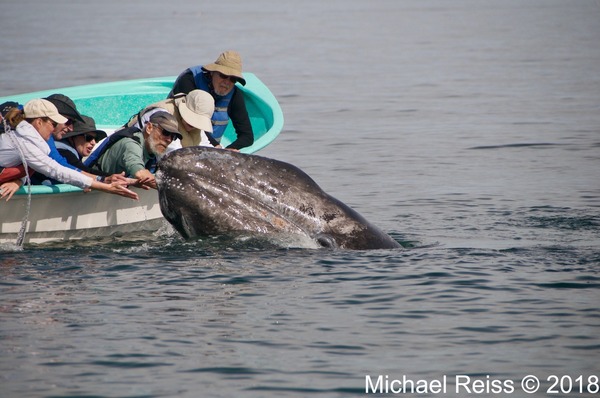 Last winter, Mike Herz (middle, with green shirt and dark gray hat) got a rare
to chance to touch his favorite animal, the California gray whale.
1. What brought you to the Rose Foundation?

I've known and worked with Rose Foundation co-founders Jill and Tim since we all were involved with Citizens for a Better Environment, years before they started the Rose Foundation. Their environmental justice perspective has always impressed me, so after our San Francisco Baykeeper program began generating significant settlement funds from successful lawsuits against San Francisco Bay polluters it was only natural that we directed resulting mitigation funds to the Rose Foundation for distribution to deserving local environmental groups. To date those funds exceed $3 million dollars.
2. What inspires you most about the Rose Foundation?

The way in which they have inspired young people, especially those from disadvantaged communities who are not generally represented in the environmental movement, but are deeply committed to work on climate issues.
3. What are you up to in your spare time?

Especially during the spring, summer, and fall, I spend much of my time in, on, and around water – the protection of which has been my life for the past 40 years. Sailing, kayaking, and standup paddling on Maine's rivers and cruising the world's oceans seem to demand increasing amounts of my time.
4. What is your favorite animal?

My favorite animal is the California gray whale. After many years of taking people out whale-watching as a way to get their attention about the need to protect oceans, I finally got to visit the "friendly" newborn calves in the lagoons of Baja and to actually pet several last winter!
---
Where in the World is Rosie?
We take or office mascot Rosie the bear with us on vacations and site visits. If you can guess where Rosie is in a given month, we'll mail you a free Rose Foundation stainless steel pint cup. Rosie will also share a fun environmental fact about the area she visits. So, where in the world is Rosie this month?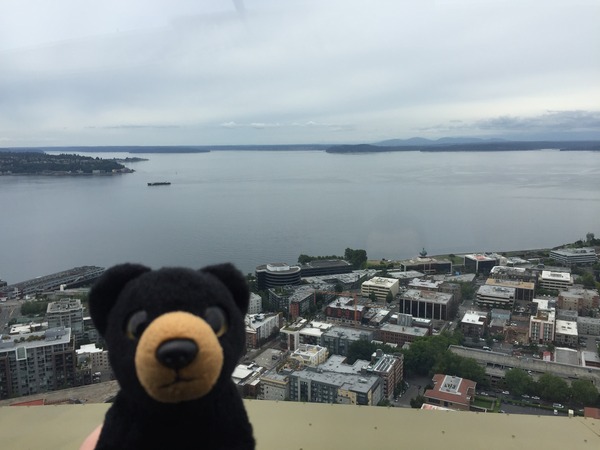 Hint: Rosie agreed to come on this trip to this rainy, heavily forested area
because she loves to eat salmon!
Where Was Rosie Last Month?
Congratulations to James Haulfer for Guessing Rosie's Location!

Last month James Haulfer, a volunteer of Rose Foundation grantee Friends of Auburn Ravine, correctly guessed Rosie's location at Arapaho National Forest near Denver, CO. Rosie joined our Program Officer Laura Fernandez at the
GreenLatinos summit.
The area is known for an abundance of wildlife including other bears, elk, and Rosie's favorite water steward, the beaver. Beaver dams help filter out pollutants in streams and also store water. In drought years, beaver dams can help maintain a higher level of water in streams than would otherwise be possible. Though Rosie could not recommend beavers for any Rose Foundation grants that would support their work, she applauded their efforts in stewarding healthy rivers in Colorado and across North America.
---