---
Happy New Year from the Rose Foundation!
T

he year 2017 brought us many troubling events and headlines, but we continue to find inspiration within our community of colleagues,
grantees and supporters. We are grateful for your support and partnership as we continue to make Good News for communities and the environment in 2018 and beyond.

The Rose Foundation is starting the New Year with some Good News. In 2018, we are welcoming a new board member, moving into a new office and bringing a new staff member onto the team.
---
The Rose Foundation is Hiring
Are you committed to environmental stewardship and social justice? Are you detail-oriented, comfortable multi-tasking, confident with data entry
and data management, and willing to learn new applications and software? If you answer "yes" to these questions you should apply to join our close-knit team as a grants assistant!

Visit our job opportunities page for application instructions and the full job description. And please spread the word!
---
Grantee Spotlight:

Central Coast Alliance United

for a Sustainable Economy
Building resilient, sustainable, and inclusive communities requires a balance of long-term planning and quick response to challenges that arise. As the Thomas Fire erupted across Ventura County in Southern California, Rose Foundation grantee
Central Coast Alliance United for a Sustainable Economy
(CAUSE) took action to protect some of the most vulnerable community members. CAUSE members distributed breathing masks and drinking water to day-laborers who still had to work outdoors in the smoky air. In addition to responding to unforeseen and pressing community crises like the Ventura County fires, CAUSE works on long-range plans to improve quality of life for all Central Coast residents.
CAUSE envisions a future where everyone can benefit from and contribute to a sustainable economy. CAUSE works to reduce carbon emissions and air pollution by challenging fossil fuel infrastructure and by supporting public transportation. To build resilient Central Coast communities, CAUSE works to increase the minimum wage, improve local natural spaces and expand access to health care. CAUSE is currently using a Rose Foundation grant to help improve water quality in the Santa Clara River by empowering the local community. The river flows through a predominantly Latino community with a poverty rate of 24 percent. CAUSE gives disadvantaged youth an opportunity to learn about and connect with their river through restoration work.
We are proud to support groups like CAUSE through the California Watershed Protection Fund
–
groups that set their sights on long-range plans for a better future, while delivering resources and solutions for today's challenges.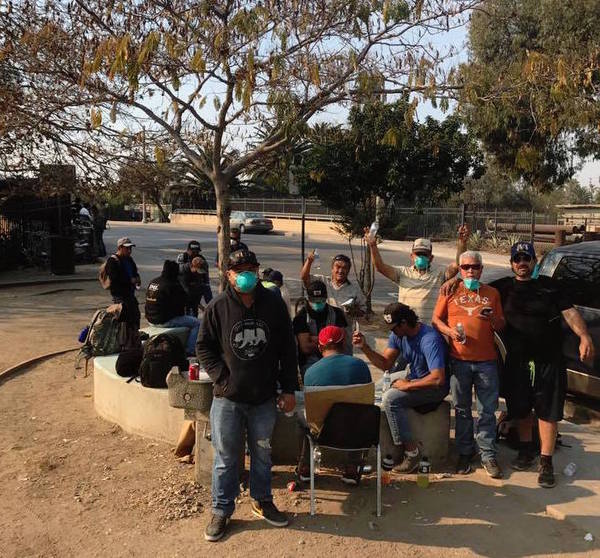 As air quality suffered from the Thomas Fire, CAUSE distributed breathing masks
and drinking water to day-laborers in Santa Barbara,

---
Welcoming Marybelle Nzegwu to Our Board
We are excited to welcome Marybelle Nzegwu as a new member of the
Rose Foundation Board of Directors. Marybelle has been an active member of our
Northern California Environmental Grassroots Fund advisory board
for the past two years. She will remain on this funding board as she steps into her new role on our board of directors.
After graduating from U.C. Hastings College of the Law, Marybelle began her legal career at the Center on Race, Poverty & the Environment, co-leading the organization's civil rights work alongside her mentor, founder Luke W. Cole. She successfully represented community groups in California and across the country using environmental and civil rights litigation and administrative complaints. Following Cole's tragic death, Marybelle traveled to Italy to join the faculty of the International University College of Torino where she taught environmental justice to international students. Marybelle joined Public Advocates in 2013. There she co-led the Bay Area 6 Wins Coalition and served on the Steering Committee of the California Climate Equity Co
alition (formerly the SB 535 Coalition). In 2017, Marybelle founded a consulting firm, Environmental Justice Solutions, where she is the principal consultant. She also joined U.C. Berkeley Law's faculty as an adjunct professor of environmental justice. On our Grassroots Fund Advisory Board, she has leveraged her varied experience to guide us in awarding grants to grassroots groups making real change in their communities.

Welcome to the Rose Foundation Board, Marybelle, and thank you for your service!

Marybelle Nzegwu will bring extensive experience in environmental justice and
litigation to her new position on the Rose Foundation Board of Directors.
---
New Voices Ramps Up the

No Coal in Oakland! Campaign
Last month, New Voices Are Rising students joined with the No Coal in Oakland! campaign to put pressure on Phil Tagami's efforts to ship dirty truckloads of coal through the Port of Oakland. The wealthy developer has filed suit against the Oakland City Council to challenge their ban on transporting coal within the city. For Oakland residents who suffer or know others who suffer from air pollution-related illnesses, keeping fossil fuels out of an already polluted city is a personal struggle. Our New Voices students formed a picket line around the entrance to the Tagami-owned Rotunda building in downtown Oakland, educating passers-by about the case and inspiring them to join in the fight for environmental justice.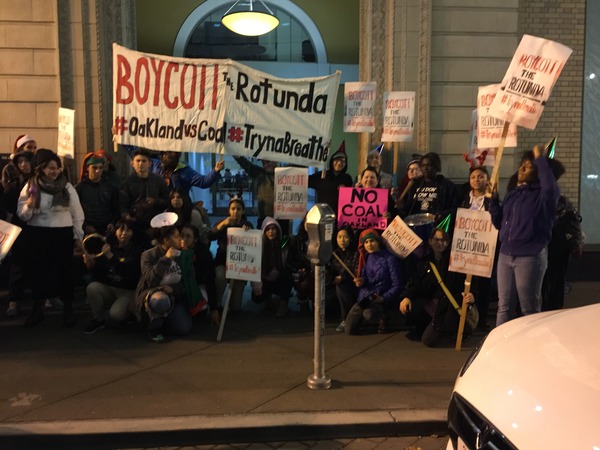 New Voices students joined with other youth and community members
in support of keeping Oakland free of coal.
---
Thank You to Opes Advisors,

A Division of Flagstar Bank!
We would like to express our deep gratitude to Opes Advisors, A Division of Flagstar Bank for
their donation of all of the furniture in our new office in Oakland. (The Rose Foundation is moving – see Announcements and Deadlines above!) The generous furniture donation not only keeps our operating costs down, but provides an exciting and welcoming start in our new space.

Opes Advisors is a financial advisory firm with innovative mortgage banking and wealth management services designed to help clients make effective financial decisions that support their lifestyle today and produce a satisfying future.
---
A Tip of the Hat to Richard Liroff and IEHN
The Rose Foundation would like to congratulate Richard Liroff for his long and impactful career championing environmental health, and send best wishes for a happy retirement.

Richard founded the Investor Environmental Health Network (IEHN) along with Sanford Lewis in 2004, and has housed the organization as a fiscally-sponsored project at the Rose Foundation for over ten years. IEHN encourages businesses to remove hazardous chemicals from their products and supply chains in a broad range of industries. At IEHN, Richard gathered evidence for the idea that valuing environmental health doesn't have to be at odds with making a profit and increasing shareholder value. By using safer chemicals in cosmetics, electronics and cleaning products, companies improve their reputations and avoid the financial risks caused by disputes. This year, IEHN celebrated its efforts in successfully passing California's Cleaning Products Right to Know Act.

In 2018, as Richard transitions into retirement, IEHN will move on from the Rose Foundation to merge with Clean Production Action, an organization that shares IEHN's goal of reducing the use of harmful chemicals. We wish Richard the best in his retirement and thank him for his contributions to environmental health.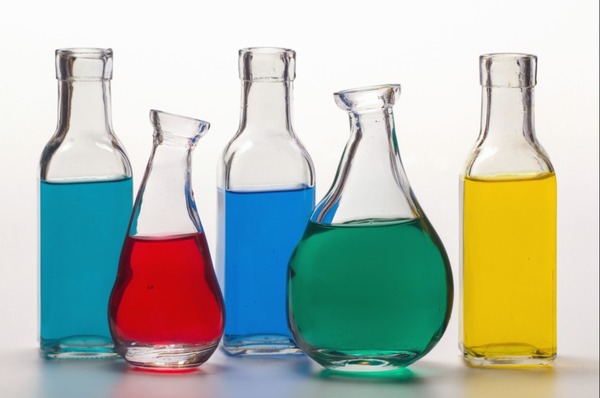 From electronics to cosmetics, IEHN supports the use of safe chemicals.
---
Where in the World is Mr. Moose?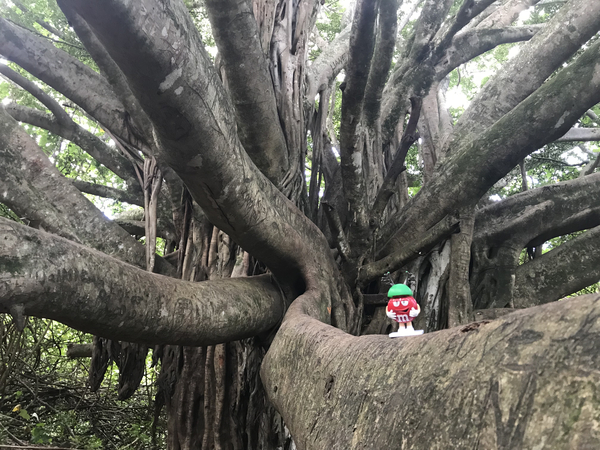 Mr. Moose is our office mascot, and he goes everywhere we go. Every month we feature a contest -- Where in the World is Mr. Moose this month? The first person who can tell us where Mr. Moose is this month will receive a Rose Foundation pint cup. In next month's newsletter, we will recognize the winner and share fun facts about the environment in that location.

Hint: Mr. Moose is standing on the largest US specimen of a massive tree species considered sacred in Asia and the Pacific.

So where in the world is Mr. Moose this month? Send your guesses to rose@rosefdn.org.


Last Month's Moose!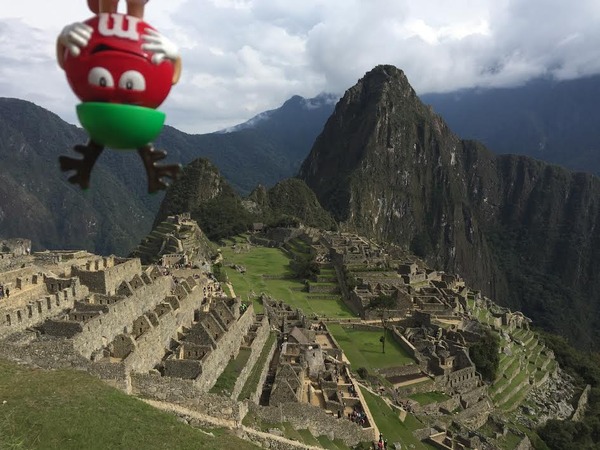 Congratulations to Diana Larsen-Mills, a board member of the South Sound Estuary Association (SSEA), for guessing Mr. Moose's location last month! SSEA helps Puget Sound locals learn about local marine resources.

Mr. Moose was visiting Machu Picchu, Peru with Rose development assistant Roscoe Escobar. Archeologists believe Machu Picchu served as a retreat for the rulers of the Inca Empire. History books often recall the Incas' immense reserves of gold, but Mr. Moose learned that the treasure that continues to benefit the world today grew on Machu Picchu's terraced fields: the potato. Peru's sharp changes in altitude can bring icy peaks within a few miles of steamy jungle, leading to surprising biodiversity and great variety among local food crops. Scientists estimate that 4,000 varieties of potatoes grow in Peru, each uniquely suited to one of the many climates that exist in the Andes. As climate change alters weather patterns around the world, unique potato varieties may possess resilient adaptations like drought tolerance that could prove valuable in the future. The Peruvian government is now making efforts to preserve Peru's potato wealth with help from Lima Peru's International Potato Center. Next time you bite into a French fry, Mr. Moose encourages you to remember the Andean farmers who first cultivated the potato into its many varieties thousands of years ago.