Teton Creek Corridor Project
presented to Teton County Commissioners
for review this week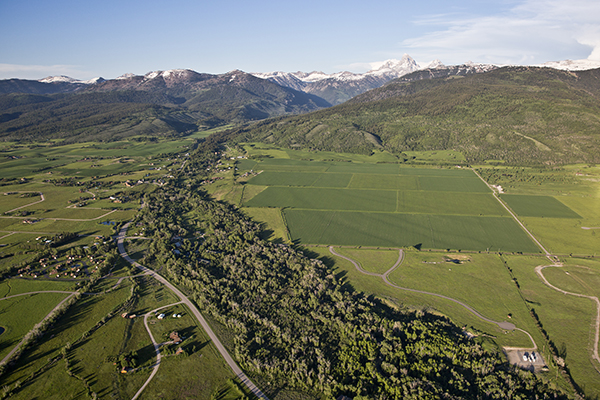 Above: a view of the Teton Creek Corridor, along Ski Hill Road, looking east.
Photo credit: Chris Boyer (c)cfboyer.com

Dear Friends,
Friends of the Teton River and our non-profit partners are excited to announce that the Teton Creek Corridor Project was presented to the Teton County Board of County Commisioners for their review this past Wednesday, October 12.

What is the project and what will it do?
The Teton Creek Corridor Project is a collaborative effort between FTR, the Teton Regional Land Trust, Teton Valley Trails and Pathways, and Valley Advocates for Responsible Development, along the Teton Creek Corridor east of Driggs.

​With cooperation from generous private landowners, the four non-profit partners have secured public pathway easements from Stateline Road to the former County landfill property, on the south side of the creek. The request made to Teton County is to 1) grant the final connection of the proposed 2.5 mile pathway across the former landfill property, down to Cemetary Road; and 2) for Teton County to accept the public pathway easements granted by private landowners. The Commissioners intend to vote on this at their November 14 meeting.

This pathway will provide a safe recreational opportunity for all Teton Valley residents and visitors. Its close proximity to the City of Driggs will give local residents and visitors safe and family-friendly access to Teton Creek. The western end of the pathway will be in close proximity to pathways in Driggs, with the eastern end close to public land access points.


The goals of this project are to:
Read more about this project and look for updates at:
Why is FTR participating in this project?
FTR has invested over a decade of work and $3 million dollars to research, restore, protect and improve fish habitat, stream flows, water quality and riparian health in the Teton Creek Corridor, with the majority of our work occurring from State Line to the Cemetery Road Bridge. As a project partner, FTR has been able to ensure the goals of the project align with our goals as an organization. We have also been able to leverage partner support to secure more funding for FTR's ongoing work on Teton Creek including Yellowstone Cutthroat Trout research, stream flow restoration and habitat restoration.
More details below: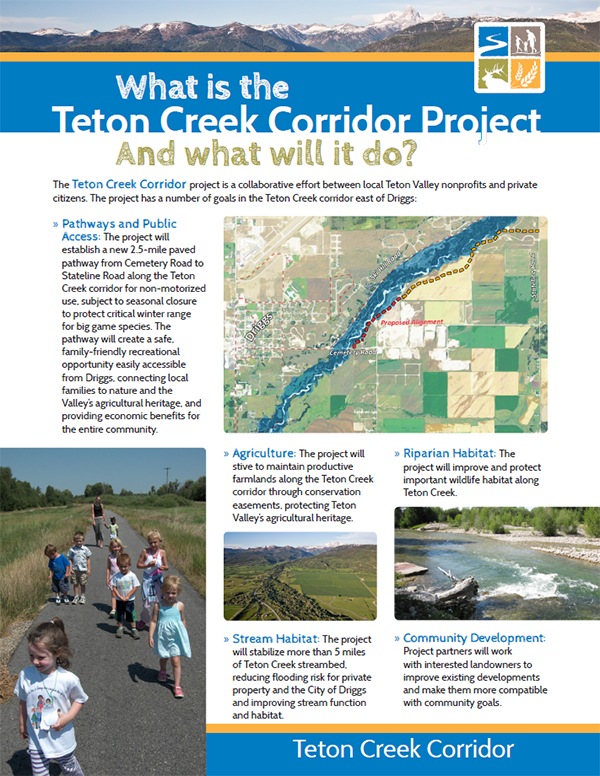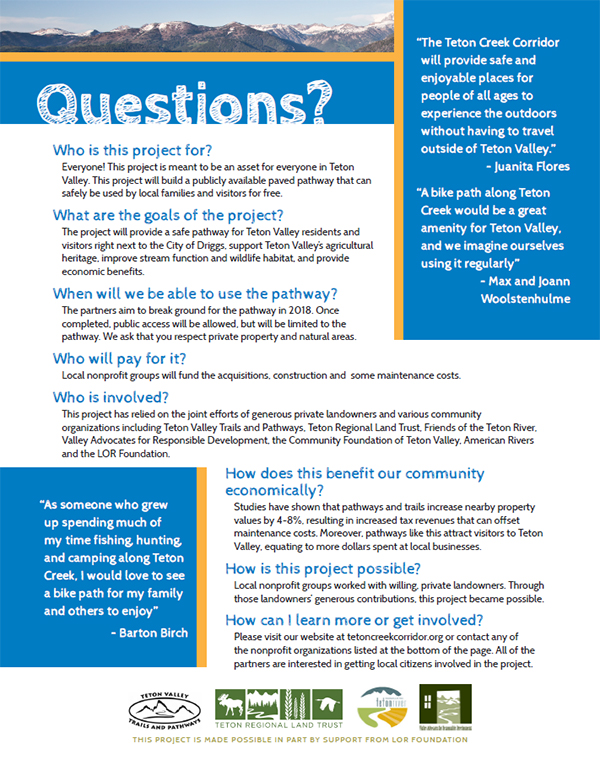 ---
You can give a little bit back to FTR via Amazon Smile. Using our unique link: smile.amazon.com/ch/82-0527505
when you shop at Amazon, they will donate to Friends of the TETON River Inc. with eligible purchases.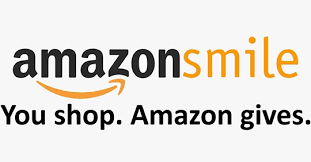 ---