ACHA Update
The official e-newsletter of the
Adult Congenital Heart Association
December 2010

Leadership Update
What does ACHA mean to you? For each of us, the answer is different. For the ACHA staff, it means the ability to directly transform the lives of congenital heart patients around the country. Every day, we help connect our members with what they need, whether it's the answer to a health question, a doctor who understands their rare condition, or the chance to feel connected to someone who understands and cares. We help lawmakers understand and address the lifelong needs of congenital heart survivors, help researchers create new ways to fight CHD-caused death and disability, and help parents empower their children to thrive as adults with CHD.
But, to do all these things, we need your help. ACHA continues to be the only organization in the United States whose sole focus is helping congenital heart patients thrive throughout their lifespan. Unlike many CHD organizations, our goal is not to get people past infancy, or past childhood, or even past their twenties or thirties. Our goal is to see every congenital heart patient get what they deserve: a normal life and a normal lifespan. Over 40% of ACHA's budget comes directly from gifts from people like you. Your gift, of any size, will help us continue to achieve our vision.
Thanks so much for your support, and best wishes for a happy and healthy New Year.
Amy Verstappen
ACHA President/CEO

---
Healthy Holiday Tips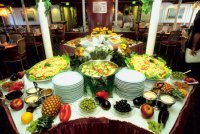 The holidays are upon us and many of us with funky hearts have been told to limit our salt or restrict our fluids. Here are a few tips to help you get through the season without swelling up, passing out, or killing somebody (including yourself)!
• Communicate. Let your family and friends know that you need help. Ask them to bring a dish, set the table and yes, even clean up.
• Recharge your batteries often. Take a walk, read a book, watch your favorite movie or take a nap. Find time to relax.
• Eat sensibly and plan ahead. Have a healthy snack before going to a party. If you're going to a potluck, bring a healthy dish. Don't deprive yourself; fill a small plate and walk away from the table.
• Have fun. Engage in conversation with friends and family.
• Take care of yourself. That's the best gift you can give to you and others.
—Paula Miller
---
Advocacy: Thanks for a Great Year!
As 2010 comes to an end, I want to send warm wishes and a huge thank you to all of you. This has been an exciting year in the world of advocacy. The passage of the Congenital Heart Futures Act, one of our greatest achievements this year, has paved the way for increased research and improved surveillance for congenital heart defects.
Our voices are being heard as more and more of you have chosen to stand up and share your story. The New Year brings new opportunities—our work has just begun. Please join me to stand strong and speak loudly in 2011; together we will improve and prolong the lives of those living with congenital heart defects!
If you would like to be part of our advocacy program, please e-mail advocacy@achaheart.org.
—Amy Basken
---
Supporting Conference Scholarships
ACHA is gearing up for our Sixth National Conference during April 28 to May 1, 2011. Each conference, ACHA offers scholarships in an effort to make attendance eligible to all regardless of economic circumstances. During our last conference in 2008, ACHA awarded over $25,000 in scholarship assistance and with the expected increase in attendance in 2011, our scholarship target is $30,000.
Click here and see page 5 to learn about the ways to directly touch the life of individuals severely affected by congenital heart disease and offer support, information and hope that can last a lifetime.
—Jessica Phelan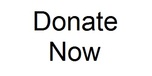 ---
Connect with us online!
---
2010: Your Donation in Action
Want to learn more about how ACHA uses your donations? Click here for more information.
---
Webinar Archive Available Online
For our full Webinar archive, click here.
Did you miss our webinar, Surviving and Thriving During the Holidays, on Dec. 15? Our newest webinar provided stress management and nutrition tips for the holiday season.
---
Save the Date: ACHA 6th National Conference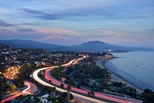 Join us! Our sixth national conference will take place at the Los Angeles Airport Marriott on April 28-May 1, 2011. Click here for all the details.
Are you on Facebook? Click here to "like" our conference page.
---
Are you interested in working at ACHA?
We are currently hiring for the position of Health IT Project Manager. If you are interested, click here for the job description.

Tel: (215) 849-1260
Toll Free: (888) 921-ACHA
Fax: (215) 849-1261
Email: newsletter@achaheart.org
The Adult Congenital Heart Association (ACHA) is a nonprofit organization that seeks to improve the quality of life and extend the lives of congenital heart defect survivors. Through education, outreach, advocacy and promotion of research, ACHA serves and supports the more than 1.8 million individuals with congenital heart defects, their families, and the medical community.