ACHA Update
The official e-newsletter of the
Adult Congenital Heart Association
February 2011

Leadership Update
I hope this e-newsletter finds you enjoying the pleasures of mid-winter, whether they be the beauty of the ice and snow, the slowly-lengthening winter afternoons, or chip and dip while watching the Super Bowl. We were thrilled to learn that Max Page, the little Darth Vader featured in the most-acclaimed Super Bowl ad, is a survivor of complex CHD (Tetralogy of Fallot). As I watched Max's quest for "The Force," I thought about what kind of "Force" he will need to ensure that he continues to thrive throughout his lifespan. Three things are essential: high-quality lifelong care, research and education.
Guidelines state that, after they leave pediatric care, all those born with complex CHD should see specially-trained ACHD cardiologists. ACHA offers an online directory of over 100 ACHD programs in the U.S. and Canada and encourages our members to make sure they are getting care from providers with special training in their rare conditions. More information on ACHD care guidelines for adult patients and parents is available. Why is this special ACHD care so important? Because no matter how perfect the "repair," many CHD survivors face a high risk of developing new heart problems as they age. The good news is that, with the right care, these problems can often be caught early and treated effectively. But right now many congenital heart patients do not get the care they need once they reach adulthood.
Another essential "Force" for CHD health is CHD-specific research. As adults with CHD age, they are developing new problems not anticipated at the time of their original repair. Many of these problems are new to medicine, since we have never before had adults living with these complex conditions. Research in "regular" hearts will not help answer questions like: When is the best time to replace the pulmonary valve in Tetralogy of Fallot? How can we better treat digestive issues in those living with one ventricle? How can we better predict which ACHDers are at risk for sudden cardiac arrest? Right now we need answers to these and many other research questions, and research in adult survivors of CHD is still extremely limited. You can help ACHA change this landscape by getting involved in our advocacy efforts, and educating your community on the need for congenital heart research. In alliance with our research partners, ACHA is also executing and promoting multicenter ACHD research. To learn more about ACHA and research, attend tonight's webinar, Research 101, at 7-8 p.m. EST. To register, click here.
But all the research and good care in the world will not help if Max himself does not have the information he needs to negotiate life with a rare congenital heart condition. Speaking personally, although my parents and pediatric team did a great job helping me thrive as a child with CHD, my lack of understanding of my risks and need for special care as an adult led to a number of "near misses" as I found my way back to needed care. You can help get the word out about ACHA's Heart to Heart program, which offers publications, webinars, and education to patients every day, and about our peer education efforts via the Heart to Heart Ambassador program. We also hope you will come to ACHA'S 6th National Conference, which will highlight the best of ACHA's research, advocacy, and educational efforts. Limited travel and hotel scholarships are still available for those found eligible – for more information click here.
Hope to see you in April,
Amy Verstappen
ACHA President/CEO

Your Relationship With Your Doctor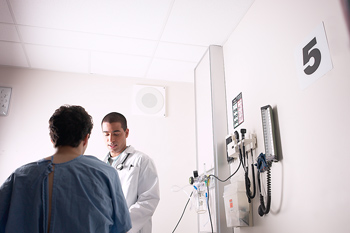 Valentine's Day is a day for relationships – most often with the people you love, like your parents, your significant other, your siblings, and your friends. Yet for those of us living with CHD, building a trusting and relaxed relationship with our CHD heart doctor is also an important part of our life. Our hearts are different and they deserve special care.
While ACHA does not endorse or recommend any particular ACHD clinic, it does endorse the ACC/AHA 2008 Guidelines for the Management of Adults with Congenital Heart Disease, which recommends that all ACHD patients should be seen once at an ACHD center once to confirm diagnosis. If you don't already have an ACHD heart health team, check out ACHA's Clinic Directory and search more than 100 self-reported ACHD programs in the U.S. and Canada to find the "right" AHCD heart doctor for you.
Are you worried that consulting with an ACHD program means losing your good relationship with your current cardiologist? Many ACHDers take a team approach, in which their local team and the ACHD program work together to provide the best possible care. For more information on adding an ACHD program to your health care team, contact paula@achaheart.org.
—Paula Miller
---
More About Memorial Funds
Giving to an ACHA memorial fund is a nice way to remember those we have lost who gave tirelessly to ACHA's mission. ACHA has three memorial funds:
• The Karen McNulty Conference Scholarship Fund, which provides financial assistance to ACHD patients and their families who wish to attend our conferences.
• The Jim Wong Memorial Fund, which supports ACHA's efforts to create innovative approaches to promoting ACHD research and improving patient access to education, medical records, and peer support.
• The Steve Catoe Memorial Fund, which supports ACHA's legislative advocacy efforts and online support services including our discussion forum and future blog.
When you make a gift of $10 or more to ACHA in the month of February the Meil Family Foundation will make a 50% match of your gift. For example, if you contribute $100 to ACHA, the Foundation will match 50% of your gift, making the total amount donated $150.
Support ACHA today by making a gift to an ACHA memorial fund!
—Jessica Phelan
---
Board Q&A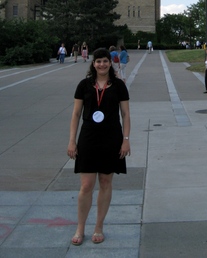 Name: Heather Abbott
Board Position: Treasurer
My story: I was born with Tetralogy of Fallot and had open heart surgery when I was 9 months old to repair the defect and again in June 2008 to replace my pulmonary valve. I've also had 5 caths in my lifetime. All of my care has been at Columbia Presbyterian Medical Center in New York City. I am very healthy and none of this has stopped me from leading a normal lifestyle. I got both my B.S. and M.B.A. from Cornell University and I have had a successful career working in sales and now marketing. I've worked for companies such as Coca-Cola, JPMorganChase, Barnes & Noble and most recently HomeAway.
How I became involved with ACHA: I became a member in 2005 after seeing a brochure at my doctor's office. I joined the Board in 2008.
Tip for members: Get involved! One of my most rewarding experiences has been meeting other ACHA members. You can choose your level of involvement—post on the discussion forum, join a local walk committee and/or come to the conference in L.A. in April!
Fun facts: I'm a big sports fan, especially baseball (the Yankees in particular), figure skating and tennis. I also follow Cornell hockey and basketball. I enjoy dancing, Zumba, Pilates, Cardio Barre, trying new workouts, shopping, reading, writing, watching movies, practicing my Spanish, traveling, photography, and volunteer work. My goals for 2011 are to train to run a 5K and to possibly write a book about my 2008 surgery experience.
---
Advocacy Opportunity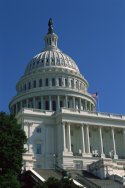 Advocacy Leaders will be traveling to Washington, D.C. on March 10, 2011, asking those responsible for the budget to ensure that CHD research and surveillance is adequately funded.
We need YOUR help. We need you to join our advocates and call your legislators on March 10—one day, one voice. Tell your legislators that life-saving research and data collection across the lifespan is important to you!
More information and email alerts will be sent in early March. To receive these emails and advocacy updates, please join our advocacy email list by emailing advocacy@achaheart.org.
—Amy Basken

In This Issue
• Leadership Update
• Your Relationship With Your Doctor
• More About Memorial Funds
• Board Q&A: Heather Abbott
• Advocacy Opportunity
• Announcements
---
Name the ACHA Mascot!
By now we hope you've gotten used to seeing our new ACHA mascot in our updated logo. But we have a question for you—what's the mascot's name?
We want to hear from you! What is his/her name, and what's the story behind the name? Submit your response by posting it on our Facebook wall, or by e-mailing it to tschaefer@achaheart.org. Responses should be no more than 150 words.
If your name is chosen, you could win registration fees to our 6th National Conference!
Responses are due by February 28, 2011. We look forward to your names and stories!
---
Connect with us online!
---
Do you have items to donate to our raffle?
ACHA is looking for items to be donated for the Conference Gala raffle, which is taking place on April 30 at our 6th National Conference in Los Angeles. Donations of sports memorabilia, gift cards, vacation homes, tickets to sporting events, wine, art/photos and rare cardiac books are always popular with the ACHA community. We are looking for exciting donations that create an added "buzz" so that we can make this unique fundraiser as successful as possible.
If you would like to donate a raffle item, please contact Jessica Phelan, ACHA's development manager, at jphelan@achaheart.org or 215-849-1260.
---
Webinar: Research 101
Register for tonight's webinar, "Research 101: Why Should We Care?" at 7-8 p.m EST.
For our full Webinar archive, click here.
---
ACHA 6th National Conference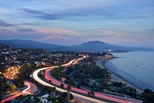 Join us! Our 6th National Conference will take place at the Los Angeles Airport Marriott on April 28-May 1, 2011. Click here to register and click here for all the details.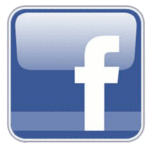 ---
Are you interested in working at ACHA?
We are currently hiring an Administrative Assistant and Health IT Manager. If you are interested, click here for the job descriptions.
---
ACHD Clinic Directory Survey Project 2011
In February and March, ACHA will be updating the ACHD Clinic Directory listings on the ACHA webpage. Participation in the ACHD Clinic Survey Project is open to all interested ACHD Clinics in the United States and Canada. Requests for participation (to those clinics that completed the 2008 survey) will be coming soon. Please contact ACHA's Research Manager, Ann Gianola at agianola@achaheart.org, if you'd like to be included on this mailing and/or in the ACHD Clinic Directory.
—Ann M. Gianola