Thanks to the Medtronic Foundation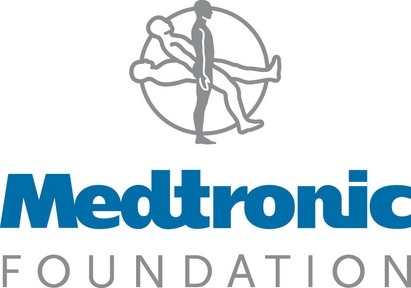 ACHA thanks the Medtronic Foundation, which provided $120,000 over two years to help support ACHA communications development and the new
www.achaheart.org
. In addition to the main website, this also includes support for the Discussion Forum, Clinic Directory, our future blog, and other online initiatives, to increase the awareness of ACHDs as well as the visibility of ACHA and our ability to distribute information. The Medtronic Foundation partners with patient organizations around the world to improve the lives of people with chronic diseases, empowering individuals through education, advocacy and leadership. Medtronic is passionate about improving the health of people and communities throughout the world, and its philanthropy reflects that passion.
---
Valentine Challege Update
Thanks to all of you who took the Meil Family Foundation Valentine Challenge! The foundation matched your gifts in February and is donating $14,269.80 to ACHA. That's nearly $6,300 more than the 2010 Challenge, and it's all because of you!
---
Board Q&A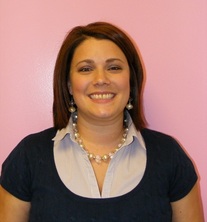 Name: Jenne Hickey
My story: I am a nurse practitioner with the Central Ohio Adult Congenital Heart Disease Program (COACH) at Nationwide Children's Hospital Heart Center and the Ohio State University Medical Center. I have worked in Cardiology for my entire nursing career and have dedicated the past five years to the care of ACHD patients.
How I became involved with ACHA: I became involved with ACHA during my first Lobby Day experience in 2006. The entire COACH program traveled to Washington, D.C. in a rental motor home, which was quite an experience. I have since assisted with projects at ACHA including the revision of the Personal Health Passport that ACHD distributes to its members and other patients. I became a board member in September of 2010 and feel that ACHA is a wonderful organization for patients and families of patients with CHD.
Tip for members: Stay active in the ACHA and ACHD communities. Your support for others with CHD and your personal fight with CHD will help others in the CHD community see that they can live life to the fullest. ACHD patients are everyday people and are capable of living long, healthy lives with the help of their cardiologist through routine follow-up care. Your voice is needed within the legislative arena. Lobby Day has been a venue for patients and families to voice their concerns about the future care of ACHD patients and the need for research funds. However, you can make a difference at the local level by writing to or visiting the legislators in your district to let them know why CHD is important to you and how they can help better the care for ACHD patients.
Favorite fortune (from a fortune cookie): "You love challenge." This describes my personality and my reason for caring for patients with CHD!
---
New Website Update
ACHA's new website is now live, and we can't wait for you to see it. You will no longer need to sign in at the website, but only members can view and participate in the Discussion Forum.
If you are already a member, your current log-in information has not changed. To access the Discussion Forum point your browser to http://forum.achaheart.org, sign in and you're ready to roll. Be sure to bookmark this page if you haven't already done so.
If someone forwarded you this message and you are not a member, please join by clicking here. After joining, you will be prompted to create a username and password, which will give you access to the Discussion Forum, as well as many other features of ACHA. We'd love to know what you think about new website, so please send your comments to me at paula@achaheart.org. Happy Reading!
—Paula Miller
---
Thank You Advocates!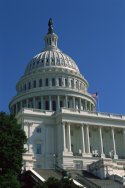 A huge thank you to all of you who made Lobby Day 2011 a tremendous success. Of particular note are the record number of advocates who took action and called their legislators on March 10th!! Thank you for joining our advocates in Washington D.C. to make our collective voices heard!
We'd also like to thank the wonderful organizations who gave of their time and resources to support this event — The American College of Cardiology, Edwards Life Sciences and The American Academy of Pediatrics.
Did you miss the opportunity to call in? Want to learn more? Email advocacy@achaheart.org or visit our website at www.achaheart.org.
—Amy Basken
---
Research Update
2011 ACHD Clinic Directory Survey Project
ACHA is now updating the ACHD Clinic Directory listings on ACHA's webpage. Participation in the ACHD Clinic Survey Project is open to all interested ACHD Clinics in the United States and Canada. Additionally, ACHA will print a 2010-2011 Travel Directory of US and International ACHD Clinics. Requests for updated clinic contact information and 2010 clinic data have been mailed. Please contact ACHA's Research Manager, Ann Gianola at agianola@achaheart.org, if you'd like to be included in the 2011 ACHD Clinic Directory.
ACHA National Conference – Call for Abstracts – Deadline Extended
ACHA's 6th National ACHA conference will again feature ACHA's research symposium, which will include a moderated poster session of highlighted abstracts. The deadline for submitting abstracts for the Research Symposium has been extended to March 31. Selected recipients will
receive $500 travel grants from ACHA to assist in attending the Conference
. Presenters are asked to discuss their work for 5 minutes, plus 5 minutes of time for directed questions and answers. Abstracts relating to ACHD and outcomes research, administrative or registry datasets, access to and delivery of care, exercise capacity and functional ability, aging and non-cardiac morbidity, genomics and genetics, multi-center research efforts are particularly encouraged, though abstracts of any research related to adults with congenital heart disease will be considered. Abstracts should be emailed to ACHA's Research Manager, Ann Gianola at
agianola@achaheart.org
, by March 31, 2011.
ACHA National Conference – Research Symposium
The ACHD Research Symposium, held April 29-30, will bring together top ACHD researchers to address how to move forward a national research agenda for ACHD patients. Focus topics are Key Questions about Heart Failure in ACHD and Implications of Advanced Therapies and Interventions in the ACHD Patient with Pulmonary Hypertension. This event is targeted to cardiologists and midlevel providers; participants can earn 13.5 CME credits/12.5 CNE credits.