ACHA Update
The official e-newsletter of the
Adult Congenital Heart Association
November 2010

Leadership Update
As we approach Thanksgiving, many of us try to take a moment to count our blessings. At ACHA, our most important blessing is you—all our members and supporters who help ACHA make a difference. Whether you helped through delivering materials to your local clinic, raising awareness through a Congenital Heart Walk, contacting your legislators about the Congenital Heart Futures Act, or reaching out to a fellow patient on our discussion forum, your efforts helped our community thrive. We also deeply appreciate all the patients and families who share their congenital heart journey with us as they reach out for help and information. Negotiating congenital heart health problems can feel overwhelming, and we hope we can offer a helping hand. The holidays can bring particular challenges, as those of us managing "funky hearts" negotiate the food, stress, and activity pitfalls that the season can bring. Check out the tips being shared on our Facebook page and on our discussion forum on how to get through the holidays with your health and sanity intact. Need more help? Contact ACHA Member Services Manager Paula Miller at paula@achaheart.org.
November is also the time in which ACHA makes plans for the year ahead, and at this week's Board of Directors meeting, our 2011 budget will be finalized. Although it may just look like a mess of numbers, it tells the story of all our organizational aspirations for 2011. Our hopes for next year's Heart to Heart education campaign include new web-based educational resources, improved member welcome packets, and our biggest and best National Conference yet. We hope to get our lifelong care message out to new groups of patients, parents, and health professionals. We envision continuing our work to make congenital heart disease a top priority with Congress, the Centers for Disease Control, and the National Institutes of Health. But each of these activities will take dollars, and each can only happen with your support. ACHA continues to be the only national organization solely dedicated to ensuring that every person born with congenital heart disease not only gets through childhood, but continues to thrive throughout their lifespan.
Your end of year gift, of any size, will help us continue to build a long and bright future for congenital heart patients. Want to learn more about your gift in action? Send your questions to info@achaheart.org or call us toll-free at (888) 921-ACHA.
Wishing you and yours a happy and healthy Thanksgiving,
Amy Verstappen
ACHA President/CEO

Don't Google, GoodSearch and Raise Money for ACHA Instead!
GoodSearch is a search engine that donates 50% of its sponsored search revenue to the nonprofit organizations designated by its users. You use GoodSearch exactly as you would any other search engine, and because it's powered by Yahoo, you get accurate search results.
While you're at the website, don't forget to click through to GoodShop, too! More than 1,500 online retailers participate, donating a portion of your purchase to your designated organization. You may already shop at many of these stories, including Macy's, Best Buy, Amazon, Barnes & Noble, PetSmart and plenty more. With the holiday season upon us, this is a great way to shop.
Go to www.goodsearch.com, choose Adult Congenital Heart Association as the organization you support, and start searching and shopping to raise money today!
—Jessica Phelan
---
A New ACHA Staffer Devoted to YOU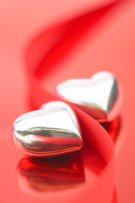 It's an exciting time in membership services at ACHA! We are pleased to have our very first staffer dedicated strictly to our members.
Our new membership services manager works with the Heart to Heart Program, a membership facet of ACHA that offers support and educational information to patients and families. This program includes the Ambassador program—which you read about last month—as well as the webinar series, the clinic directory, the message board, and other online and printed materials.
Plus, did you know that ACHA has educational materials available for download on our website? Click here for the documents. And be on the lookout for more webinars and online articles that are both timely and informative!
—Paula Miller
---
Advocacy: Everyone Has a Story
You are likely recieving this newsletter because you have experience with congenital heart defects. Whether it is as a patient, caregiver or medical provider, by sharing your story with your policy makers, you can help make a difference in reaching our goals—improving the lives of those living with congenital heart defects.
The elections are over, and the next couple of months will prove important. We need to step back up to the plate and make ourselves heard! Begin by learning more about your elected officials and their thoughts about health care issues. Visit their website or campaign site to see positions on key issues.
In addition, consider becoming a CHD Advocate in Action. To learn more, or join the Advocates in Action mailing list, email advocacy@achaheart.org.
—Amy Basken
---
Walks Update: Success in 2010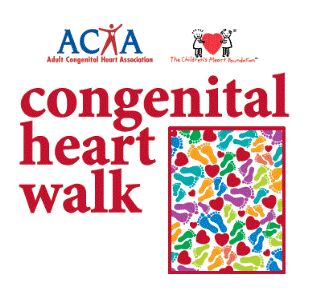 THANK YOU!
This year we launched the Congenital Heart Walk at eight nationwide locations and thanks to many of your efforts, it was an amazing success!
To date, more than 2,000 people and more than 200 teams have walked to raise an incredible $200,000! The walks also helped to educate thousands of others about CHDs through the distribution of educational materials, team recruitment days and social networking. Plus, thanks to the hard work of our committees, information about many of the walks—along with our mission—hit the airways via several special public service announcements, talk show appearances and the radio promotions.
What's even better is that we are not done yet—you can still walk in your own community through our exclusive Virtual Walks. To register, simply click here and get started today.
Of course, fighting CHDs doesn't stop and neither do we. That is why we are already hard at work planning our 2011 events. Here's a list of our potential 2011 sites; if one is in your area and you would like to get involved as a committee member or sponsor, please contact us today:
Atlanta, GA; Austin, TX; Boston, MA; Brownsville, TX; Central Michigan; Cincinnati, OH; Columbus, OH; Denver, CO; Lincoln, NE; Los Angeles, CA; Long Island, NY; Phoenix, AZ; Philadelphia, PA; Richmond, VA; San Francisco/Oakland, CA; Seattle, WA ; St. Louis, MO; Tampa Bay, FL; Washington, DC
Don't see a walk in your area? Interested in bringing the Congenital Walk to your community during 2011? Please contact Anthony Buffone at anthony@congenitalheartwalk.org to find out how.
—Anthony Buffone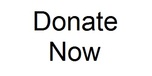 ---
Connect with us online!
---
New Book from a CHD Survivor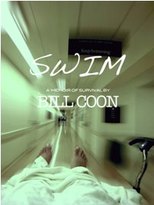 Columbia College Chicago senior Bill Coon, who was born with a congenital heart defect, recently underwent his second heart transplant, along with a kidney transplant. Bill just published his memoir, "Swim," which was written from his hospital bed. Click here for Bill's website, and click here to purchase his book.
---
New Webinar: ACHA 101
Did you miss our webinar, ACHA 101, on Nov. 10? Just click here for the full presentation.
Our newest webinar offered more information about ACHA's online, print, and in-person educational and support opportunities. Attendees learned about our Heart to Heart programs, including our Heart to Heart Ambassadors, Congenital Heart Walks, the upcoming 2011 Conference and recent advocacy efforts.
For our full Webinar archive, click here.
---
Save the Date: ACHA 6th National Conference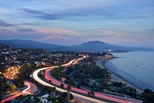 Join us! Our sixth national conference will take place at the Los Angeles Airport Marriott on April 29-May 1, 2011. Click here for all the details.
---
Congenital Heart Walk Videos
---
Are you interested in working at ACHA?
We are currently hiring for two positions, Operations Manager and Health IT Project Manager. If you are interested, click here for the job descriptions.
---
26.2 Miles for ACHA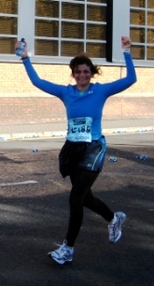 That's Medical Advisory Board member Arwa Saidi, MD, BCh, above at Mile 23, participating in the Dublin Marathon on Oct. 25, and raising money for ACHA in the process. In total, she raised more than $2,000 for our cause!
"Running for ACHA made the training more worthwhile," she says. "And the support and encouragement from my friends made it easier."
Click here for Arwa's story in her own words (you must be an ACHA member and logged in to our website to read this story).