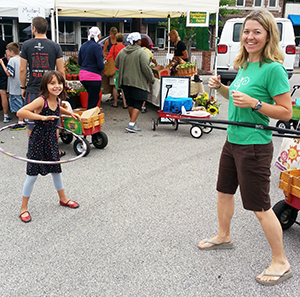 It's early August and already feeling like fall! Planting our fall crops is well underway on the farm, and this year we're planting some for our neighbors too.

As a free service to the community, an additional garden bed we'll be adding on Sat. Aug 17th is a bed of greens (collards, turnip and mustard greens) that neighbors and community members will be able to harvest themselves at no cost. The bed will be planted within street view right off of Dade Avenue, and we hope that this is a way to meet and connect with more of our neighbors. It's also in part inspired by a creative public service garden started by our Volunteer Coordinator in front of his own residence, an "Herbs to the People" garden bed offering free herbs to any passersby.

If you'd like to help in the planting of these fall greens, we'd love to see you on the farm on Saturday, August 17th at 10:30am. RSVP: volunteer@earthdancefarms.org
Then, around the end of September, you can come reap what you sowed!

For local FARMS,

---

EarthDance was recently awarded a $25,000 grant from the J.R. Albert Foundation, whose focus is to promote healthy living and wellness in order to prevent the growing prevalence of obesity-related diseases and the subsequent reduced quality of life. At EarthDance, we believe that health begins in the soil, and that it is only through learning and understanding how the food we ingest affects our bodies that the road to health can begin.
In May, the President/CEO of the J.R. Albert Foundation, Trish Robb, visited EarthDance and saw first-hand the efforts being made on the Mueller Farm to transform attitudes, beliefs, and knowledge regarding sustainable agriculture and its affects on the health of human bodies and the planet. We are so grateful that they, and many others, believe in what we are accomplishing and are choosing to invest in programs that empower St. Louis area residents to pursue healthy and sustainable lifestyles.
Thank you to the J.R. Albert Foundation! We are honored by your support in our mission to sustainably grow food, farmers, and community for the St. Louis region!

---
An Unveiling: The Seven Generations Garden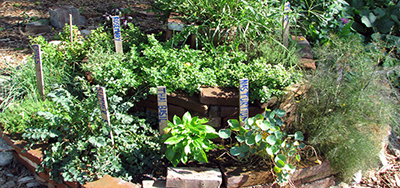 Our First Permaculture Project: the Herb Spiral
If you've been to the farm this year you've surely noticed the drastic transformation that has transpired. Lots of clean-up has taken place, we have a beautiful working tractor, and continually being inspired by the ecological design system for sustainability through permaculture, gardening projects are popping up all over the place!
So many gardening projects, in fact, that we've given the area in which they're being developed a name: The Seven Generations Garden. Seven generations is an ecological concept that urges the current generation of humans to live sustainably and work for the benefit of the seventh generation into the future. It originated with the Great Law of the Iroquois. The name also symbolizes our vision of this being a space of intergenerational learning and growing.

The Seven Generations Garden broke ground in April when... (continue reading about all our permaculture projects.)

Come see this first hand!
Free tours on Tuesdays at 3:30 and the second Saturday of the month at noon. Contact Matt at tours@earthdancefarms.org

---
Pesto Festo's Winning Recipes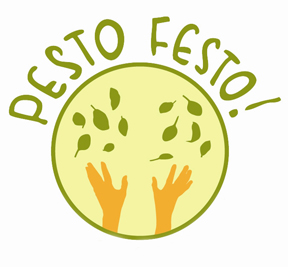 By popular request, here are the
winning recipes
! Enjoy!
1st Place:
Elizabeth Simon - Pesto Popsicles
2nd Place:
Stephanie Morgan - Carrot Top Pesto
3rd Place:
Moira Ross - Pesto Flatbread
Thank you to the
Ferguson Farmers Market
for hosting Pesto Festo!
[click for event pics]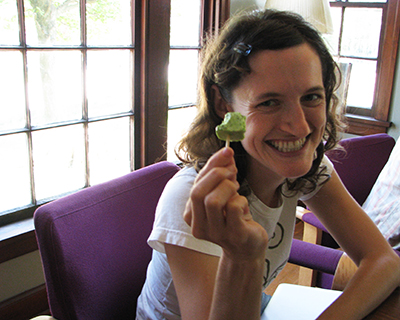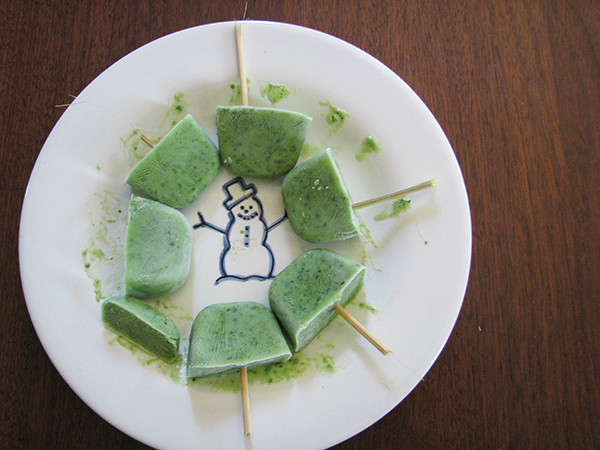 Winning recipe served for dessert last week during staff lunch at EarthDance!

---
Tree Climbing at EarthDance Farms
Provided & written by Guy Mott, Adventure Tree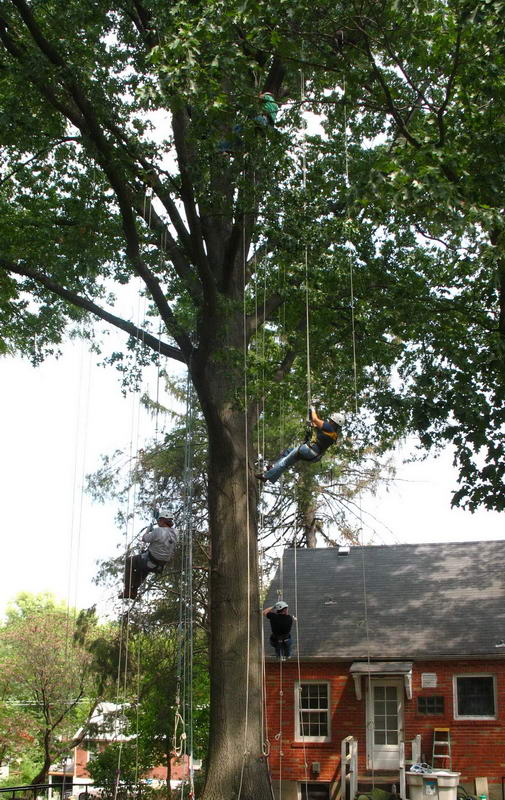 Kids yelling "This is the best day of my life!", adults remarking how wonderful it is to climb so high in a tree, and young people's eyes focused on eternity as they wonder aloud how they can include nature and trees in their own life's work. Climbing a tree appeals to an innate sense of purpose and expression in people and is deeply rewarding, relaxing and exciting all at the same time.
We, at Adventure Tree, are privileged to bring the educational and therapeutic benefits of tree climbing and outdoor learning programs to kids and adults alike. We are doubly fortunate to be partnered with EarthDance Farms for providing these programs on EarthDance property and furthering both of our organizations' missions to teach about nature, build community and promote sustainable practices.

We do our tree climbing programs in a really nice Red Oak that is right behind the main office building. Please come out and join us, have some fun, and get a bird's eye view of the farm that few have had the opportunity to see.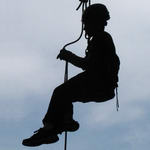 On Sept. 1 we've got open enrollment tree climbs on the first Sunday of the month. The cost is $29 for adults or $24 for youth/student. Just show up at 2:00 PM at EarthDance, and we'll get you geared up and climbing!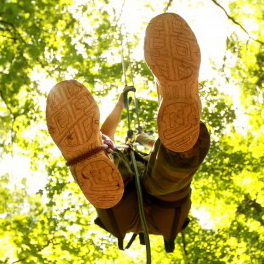 Also in September we'll be teaching a St. Louis Community College Recreational Tree Climbing course. The cost is $39 ($28 for seniors). Sign up with STLCC and then join us from 10:00 AM to 1:00 PM for this informative and fun learning experience.

For more information, contact:
Guy Mott, Adventure Tree / Have Fun - Learn - Grow
phone: 508-243-5957 / email: tree@adventuretree.org

---
Auction Items Needed for Farmers Formal 2013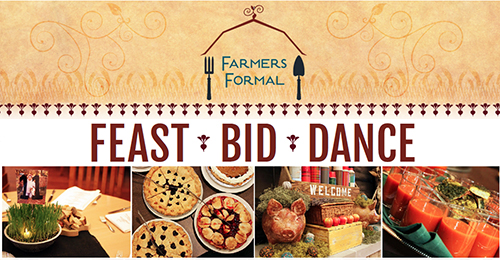 We're in need of auction items for Farmers Formal! Donations can be themed baskets, gift certificates, an experience (such as a behind-the-scenes tour), or a product or service that you want to promote. Your donation is also tax deductible.

Submit your items online if you have an item or any service you wish to donate. Please contact Stephanie with any further questions at development@earthdancefarms.org.

---
Landscaping aficionado: The grass is growing like nobody's business and the yard could always use more TLC. Come help us turn the yard around the office into an eco-oasis.
Get those hands dirty with us on the farm while the weather is so pleasant.
Contact Matt at volunteer@earthdancefarms.org or fill out our form for other opportunities on our
volunteer page
.
---
Special Events:
Sat. Aug. 17 - Free Greens Planting at the Farm
Sat. Aug. 31 - Free Rain Barrel Workshop
(taught by Adventure Farm) at the Farm
Thurs. Sept. 12

-

Weed Dating

at the Farm

Sat. Sept. 21 - Historic Ferguson Bicycle Tour
stops at the Farm
Sat. Sept. 28 - Green Homes Great Health Festival at Missouri Botanical Garden
Sat. Sept. 28 - Fresh from the Fields Dinner at the Farm
Sat. Nov. 2 - Farmers Formal at
Washington University's College Hall
Come out this Saturday, August 10th from 8am to noon at the Tower Grove Farmers Market! We're alternating between two Saturday markets: Ferguson Farmers Market & Tower Grove Farmers Market.
August 10 - Tower Grove Farmers Market
August 17 - Ferguson Farmers Market
August 24 - Tower Grove Farmers Market
Click here for our Farmers Market page!
---
Upcoming Enrichment Classes:
Find out more and register for more classes here.

---
Upcoming Community Events:
Foodology Film Series (presented by Chipotle)
Featured at the Shoenberg Theater (Missouri Botanical Garden) followed by a participatory discussion.
Aug. 8, 7:00pm -
Cafeteria Man chronicles an ambitious effort to 'green' the public school diet serving 83,000 students in Baltimore.
Sept. 12, 7:00pm -
American Meat is a pro-farmer look at chicken, hog, and cattle production in America featuring Joel Salatin of Polyface Farm.
Oct. 20, 10:00am-4:00pm -
Webster Groves Recreation Center. This will be their 26th Expo with plenty of healthy food & product samples for everyone! For more information call (314) 962-7748.
---
Save the Date!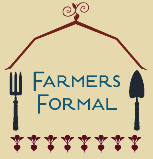 Saturday, November 2, 2013
Farmers Formal
EarthDance invites YOUR company to be a sponsor for Farmers Formal 2013.
Sponsorship will support our efforts to train more organic farmers and increase access to sustainably-grown produce in the St. Louis region.
Many thanks to these sponsors who have already committed
their support!
Chipotle
123 Exteriors Inc.
The Healthy Planet
Great Rivers Greenway
Katy Land Trust
St. Louis Composting
Kaldi's Coffee
MADCO
Printing & Advertising
Urban Chestnut
Brewing Company
Todd Geisert Farms
Local Harvest Grocery
Culinary Institute
of St. Louis
Blue Skies Recycling
---
HOOP-A-Thon STL
Thank you to our generous donors towards a hoop house! (including all those who wish to remain anonymous!)

We have plans to host a workshop in October for building a hoop house. Stay tuned for details!
Mark Koors
Sara LeClerc
Mariella Funk
Anna Gall
Andrew Coco
Emily Mess
Dana S-D
Carolyn Placht
Ashley Baquero
Ryan Barrett
Brian Harmon
Michelle Barron
Stephen Owens
Molly Rockamann
Cary Aye
Heather Robinett
Eric Hadley
Katie Bench
Jennifer Riley
Rachel Levi
Robyn Stranquist
Leonard Kaufmann
Bob Epstein
---
Wish List:
To make things easier, our
wish list is on amazon!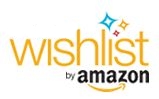 ---
Thank you for coming out StL Green Drinks!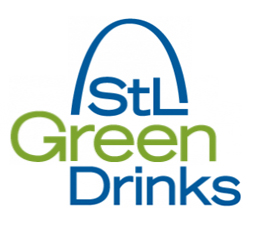 ---
Green Time TV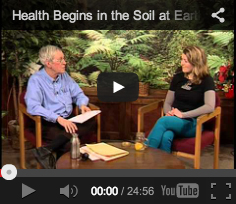 The Green Time interview will be airing on KNLC, Channel 24 on:
Aug. 10 at noon
Aug. 12 at 8:00pm
Aug. 14 at 5:30pm
---
Field Notes:
"Harvesting Malabar spinach
really gets me thinking about pricing certain crops at market to accurately reflect the amount of time that goes into harvesting them..."

Read the Aug. 5 Update
---
Featured Blogs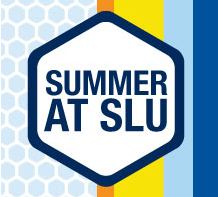 Gardens to Tables Culinary Camp at SLU visits EarthDance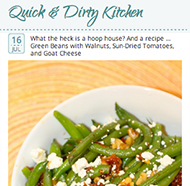 What the heck is a hoop house?