Blount County
- 80 Acres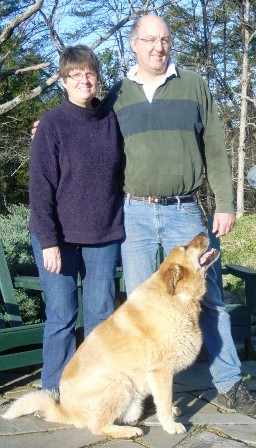 The Phelps (shown here along with their dog Buddy) recently decided to put their land into a conservation easement with Foothills. Located at the base of Chilhowee Mountain, the property consists mostly of woodlands, ridges and knobs. Pockets of moist, cove like areas offer a mix of rhododendron, mountain laurel, river cane and ferns. The highest ridge top includes a 360 degree view of both Chilhowee Mountain and the Cumberland Mountains. One thing to note, their property is adjacent to another FLC preserved property!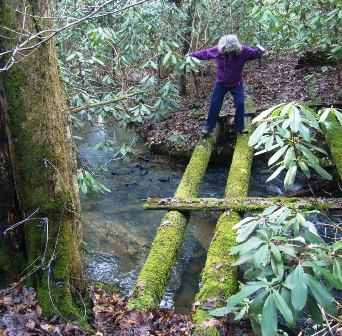 FLC staff member, Karen Petrey, attempts to cross Lick Branch Creek (she turned back) which runs the length of the Phelps' property.

---
Knox County
- 146 Acres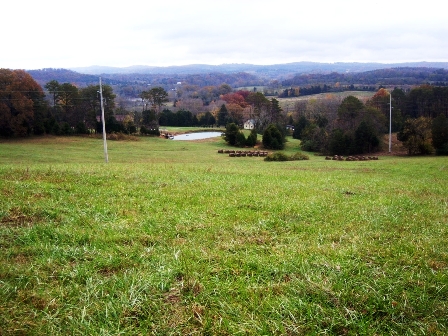 The Beasely's farm has been in Marjorie's family for many generations. Marjorie remembers helping out with the daily chores that went into the tobacco, corn, dairy and beef cattle operations. Named for the ten oaks surrounding the property's spring, Ten Oaks Farm is now leased out for soybeans, corn and hay. Wildlife visitors include deer, turkey, possum, quail and rabbit. Roughly half the farm is agriculture fields and the other third has mature hardwoods. Marjorie's husband, John, researched the property and learned that during the Civil War Union soldiers camped there to ensure the Confederate soldiers moved along once they crossed (by ferry) what is now the Strawberry Plains area.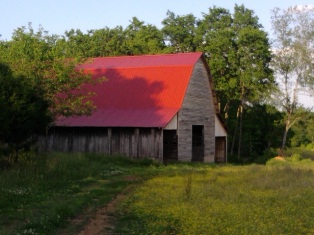 100 Year Old Family Barn at 'Ten Oaks'
---
Outdoor enthusiasts, authors, and Smoky Mountain Field School Instructors, Joel & Kathy Zachry, are greeting the new year with an FLC land protection partnership. Their 17 acre property in Kingston will now be preserved in its natural state - a mix of woodlands and open fields. The property is an important 'island habitat' for a variety of plant and animal species centered within a developing region. Trees include: dogwood, farkleberry, and Eastern redbud along with canopy specimens like ash, basswood, Eastern red-cedar, hickories and a variety of oaks.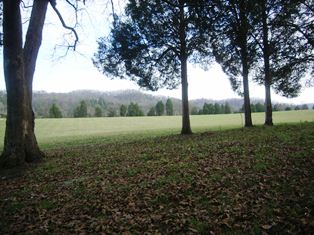 Jackson County -
410 Acres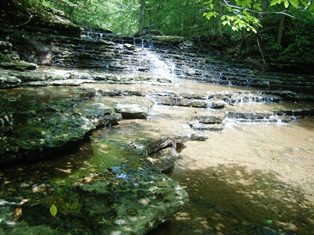 This beautiful 410 acre property is situated on two tracts in Jackson County. It includes a creek, falls, and woodlands. The site includes a variety of mature trees and provides
habitat for a number of wildlife species.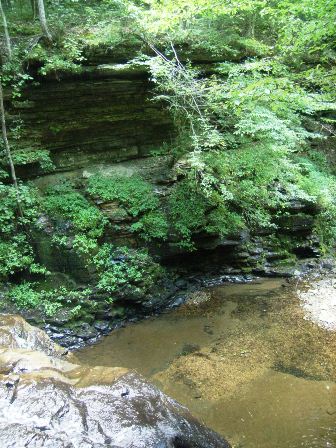 ---
Meigs County
- 186 Acres
Located on Chicamauga Lake, the Cottonport property consists primarily of woodlands. There are also open fields and a creek that flows through the property. Natural areas in the vicinity include the Cherokee National Forest and Yuchi Wildlife Refuge at Smith Bend.
---
Williamson County
- 126 Acres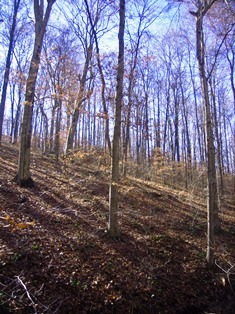 Located on the southern end of rapidly growing Williamson County, the wooded property includes Shoals Branch, a tributary of the Harpeth River. It is surrounded by many archaeological and historically significant sites, including major Civil War battles such as the Battle of Thompson's Station and the Battle of Franklin.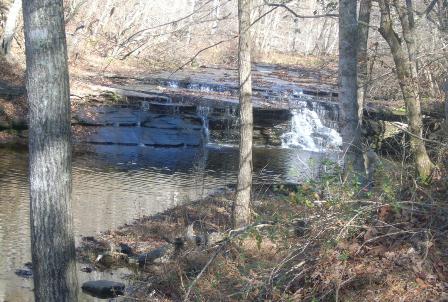 ---
Join FLC in the protection and preservation of East Tennessee's cherished mountains, working farms and rural landscapes.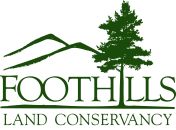 Pledge today and assist Foothills with the continued expansion of preserved lands throughout our region. FLC is a 501(c)(3) and does not receive any financial assistance from local, state or federal governments. We rely on individual and corporate contributions to sustain our organizational, land acquisition and stewardship funds. Click here: to donate online. Click here: to print and mail a donation form.